Tusshar Kapoor's Book 'Bachelor Dad' On His Surrogacy Experience To Be Released On This Date, Read Details Here!!
Many stars of Hindi cinema have written books on their film journey. At the same time, actor Tusshar Kapoor has written the book "Bachelor Dad" on the experience of becoming a father through surrogacy. The book will hit the market next month. Tusshar became the father of son "Lakshya" through surrogacy in the year 2016. Apart from acting, he is also active in production. He talked about his book, film, and other aspects.
I was thinking that my experience with parenting has been quite different. Although single fathers are in the industry, the way I have adopted parenting through surrogacy, no male actor has done it before. I thought people would be very interested if I write a book on it. When I started writing, I felt that I can bring it in front of people in an interesting way. Apart from being an actor, my different aspects of writing will also come in front of people.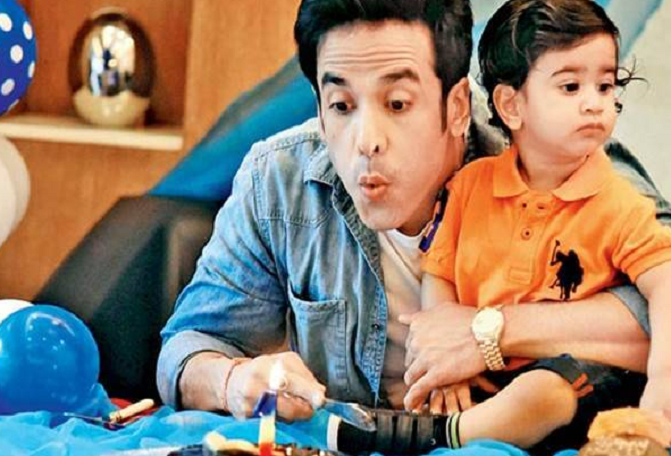 Tusshar Kapoor
With age there is a change in a person. I think I have become more patient after the arrival of my son Laksshya. In the beginning, when he used to have some fun, I used to scold him a little. Then someone told me that instead of scolding, explain to him. I've learned a lot. Have learned a lot about child care. I think patience comes in handy in dealing with kids. They all learn. They just have to give some time. One has to understand their feelings. He is unable to express his things.
Tusshar Kapoor
This book is like my child. I have written it myself, have not got it written by anyone. I have written in my own style in first person. It took me 11 months to write this book. Earlier I was going to write this book before the lockdown, but then when the lockdown happened, I got two extra chapters in it. In these two chapters, I have also told my experience of lockdown. How was our life, what did we do? It has total ten chapters. I have written this book for most of the night.
I was working as a Financial Analyst. But that work was not going well. I felt that if I come to India and work in the film industry, then maybe I will be able to make a career in acting, directing or as a producer. At that time there was a problem with my visa also. So it felt right to come back. At that time I had completed my studies. Thought that first we enter the film industry, then we can do business. After coming here, I started working as an assistant director. Then I got my first film. Then I thought of making a career in acting.