Akshay Kumar's The Entertainers Tour Promises To Be Entertaining And Lavish!
Beginning in March 2023, The Entertainers Tour will mark Akshay Kumar's return to the stage after over two decades. Fans may expect a rare treat since this will be Kumar's first live performance in a very long time. A lot of notable personalities will be on stage with Akshay Kumar during his Entertainers tour. He will accompany Disha Patani, Mouni Roy, Nora Fatehi, and Sonam Bajwa.
Even so, Akshay unannouncedly stopped by in 2017 during the Dabangg tour's visit to Hong Kong. It would be exciting to look forward to Akshay Kumar's performance because of his reputation as a committed actor. "Are you up for a Giant Party?" said the actor in a recent post. "The Entertainers are coming, so be ready! North America, March 2023."
Get ready to be a part of this GIANT PARTY! 🪩

Akshay Kumar announces '#TheEntertainers' tour, to perform along with Nora Fatehi, Disha Patani, Sonam Bajwa, and Mouni Roy in North America! 🔥 pic.twitter.com/8bw1dEWcCB

— Punjab Kesari (@punjabkesari) November 21, 2022
Red Sea International Film Festival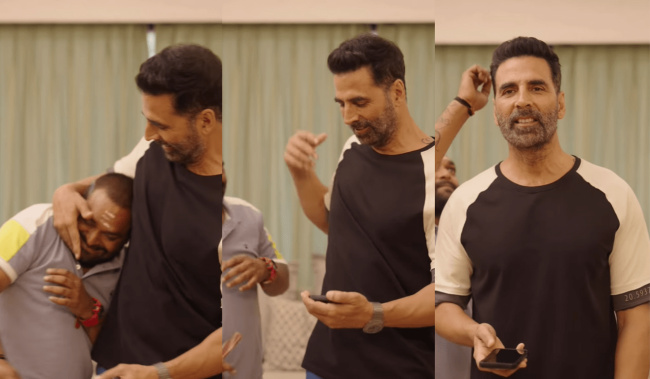 Akshay Kumar, a rare representative of Hindi cinema at the time, was invited to the first Red Sea International Film Festival in 2021. Kaleem Aftab, the festival's director of International Programming, spoke with the actor about his career, the development of Bollywood, and the role that film can play in fostering better relations between countries. It has now come to our attention that the Khiladi has been invited to the upcoming Red Sea Festival.
The Indian film industry will be represented by Akshay Kumar, who will travel to Jeddah on December 2 to participate in the renowned Jeddah International Film Festival. A source close to the situation said, "He will meet the dignitaries and discuss the way ahead for cross-cultural interaction." After finishing the day in Jeddah, he will fly back to India to resume filming on the Karan Johar project, a biography on Lawyer C Sankaran Nair.
On The Work Front
Speaking of Akshay Kumar, he has a biography of C. Sankaran Nair in production. In 2023, he will begin filming his mega-budget action comedy, Bade Miyan Chote Miyan. He and Tiger Shroff will join forces for the first time in the Ali Abbas Zafar film. In terms of new movies, he will kick off New Year with Selfiee, directed by Raj Mehta.