Amitabh Bachchan Spends 31 crore On A Romantic Gesture
By Rahael Mathew
Amitabh Bachchan, Big B of Bollywood has always shown his affection for wife Jaya Bachchan over the years. The duo were always famous for their onscreen romance in many superhits like Bansi Birju (1972), Abhimaan (1973), Mili (1975) and Chupke Chupke (1975) among others. 
Speaking of the movie Chupke Chupke, the film's movie set was in two houses at the time. One of the locations for the movie set was Director NC Sippy's house. The house that is now owned by the Bachchans. 
While the story of true lovers finding each other despite confusion has always made this film famous. Many were not aware that during the shoot, Amitabh Bachchan and Jaya were married. Director Hrishikesh Mukherjee was also praised for his camera angles. The same angles that hid from the audience Jaya Bachchan's pregnancy at the time.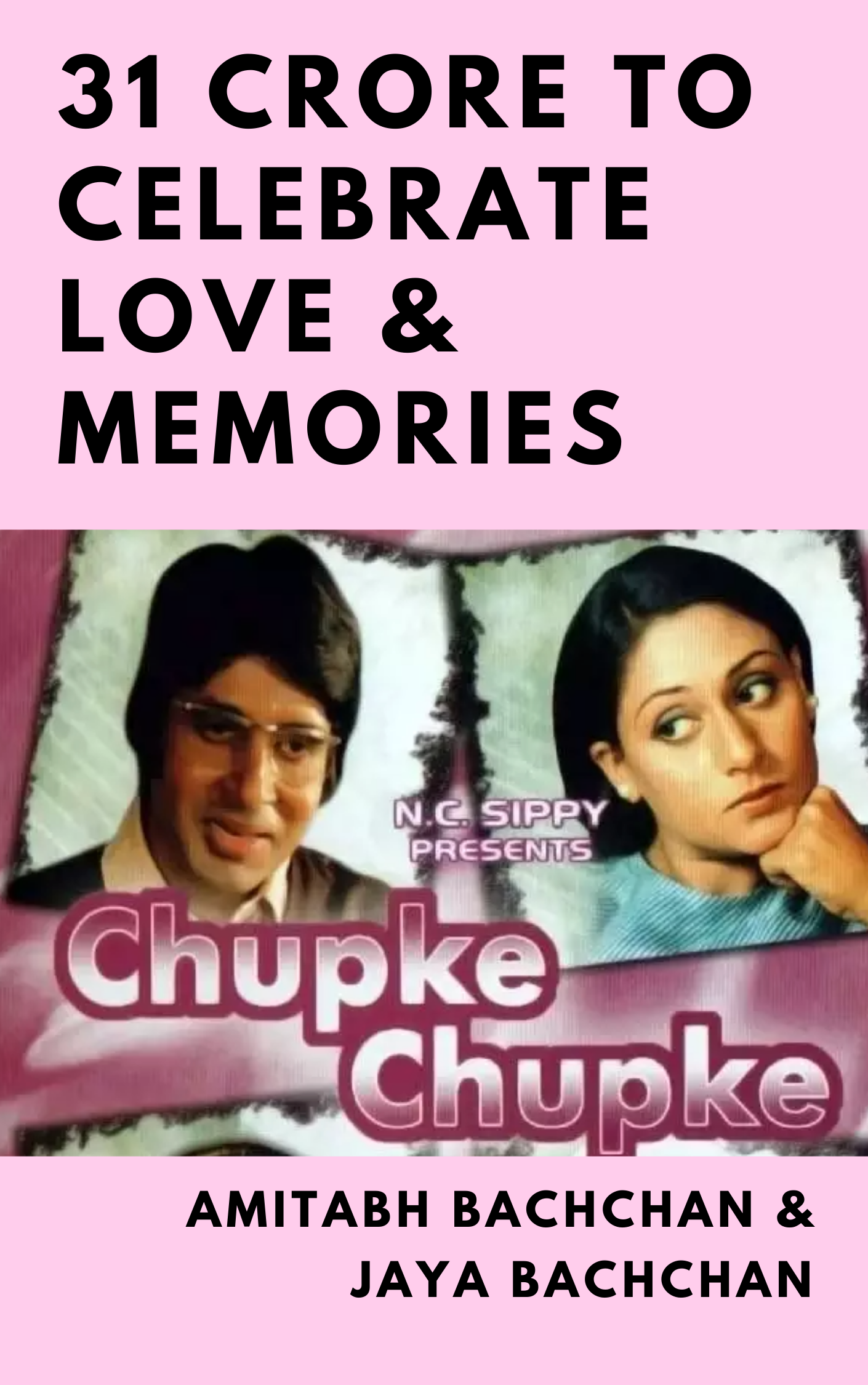 Moving forward 46 years to today, Amitabh Bachchan spent 31 crores to buy the same swanky property in which the film was shot. The property is 5184 sq ft spread over two floors and accompanied by six parking slots. 
In a post on instagram, Big B stated, "Chupke Chupke our film by Hrishikesh MUKERJI.. closing today at 46 years ..!! This house you see in the picture is Producer NC Sippy's house .. we bought it, then sold it, then bought it back again .. rebuilt it .. this is our home now JALSA!! Many films were shot here .. Anand, NamakHaram, Chupke Chupke, Satte pe Satta, and many more."

Clearly the house holds a special place for the couple. We congratulate Amitabh Bachchan on this new acquisition and hope the couple continue to create new memories in their new home in Jalsa. 
On that note, another Actor Arjun Kapoor also purchased a swanky 4 BHK in Mumbai. This house also holds a special meaning in this actor's life. Actor Arjun Kapoor just completed a 10 year milestone in the industry and to mark his journey he invested in this gorgeous villa.