Anurag Kashyap's 'Kennedy' Sets Bar High, Receives 7-Minute Standing Ovation At Cannes!
Renowned filmmaker Anurag Kashyap and his entire team were in the spotlight at Cannes 2023. Their movie "Kennedy" has received the same enthusiastic reception as all of his other entries, including "Raman Raghav 2.0," "Ugly," "Bombay Talkies," and "Gangs of Wasseypur -2."
Kennedy, a police noir movie, was shown under the midnight screening section at The Grand Lumiere Theatre on Thursday at 12:15 a.m. (local time in France) and garnered special attention. Scroll further for the deets inside.
Kennedy Is A Unique Film And Debutes At Cannes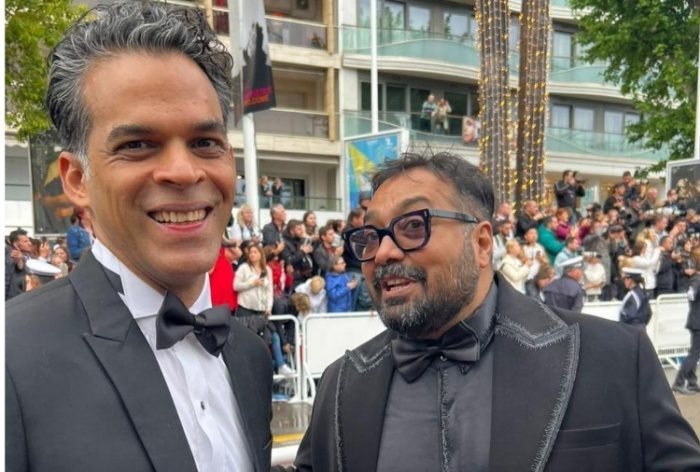 Kennedy tells the tale of a cop with insomnia who wanders through various situations in search of redemption. In addition to his actors Rahul Bhatt and Sunny Leone, Shariq Patel, Ranjan Singh, Kabir Ahuja, Bhumika Tewari, Neeraj Joshi, and Ashima Awasthi, Kashyap was joined at the festival by his friend and frequent collaborator Vikramaditya Motwane. The filmmaker was also present at the 2023 Cannes Film Festival.
Kennedy Receives A Standing Ovation At Cannes 2023
Anurag Kashyap said the following when referring to the movie being shown at the 2023 Cannes Film Festival: "It's always special to present your film to the world at Cannes". It's a once-in-a-lifetime moment to play at the Grand Theatre Lumiere. Kennedy is a very precious and deeply personal movie to me. Anurag said that his entire team has put their soul and heart into this film.
After the movie premiered on the screen the whole audience gave a 7-minute standing ovation for the fabuolus film. The audience's ecstatic response to the movie was seen during its Cannes premiere thanks to the raucous applause and cheers.
Checkout the picture from Vikramaditya Motwane's Instagram Story here: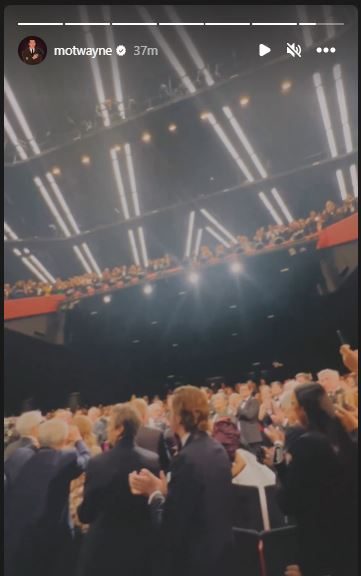 The whole crew was overwhelmed by the audience's reaction. Anurag and his team thanked everyone for their respect and gratitude for this film. An Indian film debuting at Cannes and receiving a standing ovation is a proud moment to be cherished for. Fans are eager to watch this movie in theatres.