Ashoka Pillar Controversy: " This Is A Lion Of Independent India," Anupam Kher & Vivek Agnihotri!
Political controversy has started since the unveiling of the national symbol Ashoka Pillar. On the one hand, the opposition parties are objecting to the figure of the lion in the Ashoka Pillar, alleging that the new national emblem depicts the lion as aggressive, while the lion in the original symbol appears benign. On the other hand, from politicians to Bollywood stars, many people are seen supporting the BJP.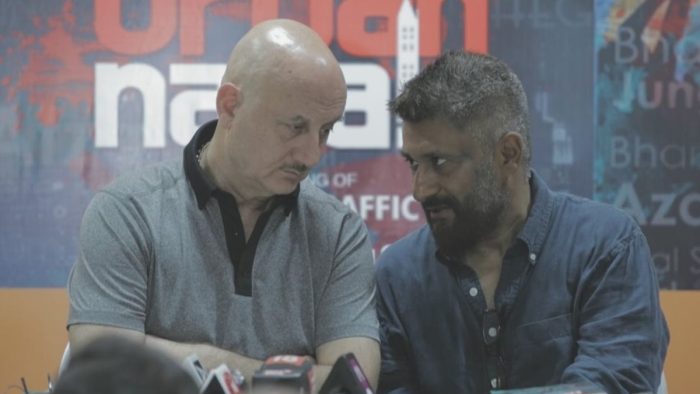 Yes, amidst the ongoing criticism among politicians, Actor Anupam Kher and filmmaker Vivek Agnihotri have expressed their opinion on the matter. read…
The Kashmir Files fame actor Anupam Kher has given his opinion on this issue. The actor wrote, 'Hey brother! If a lion has teeth, he will show it na! After all, this is a lion of today's independent India. Can cut it if needed! Jai Hind!'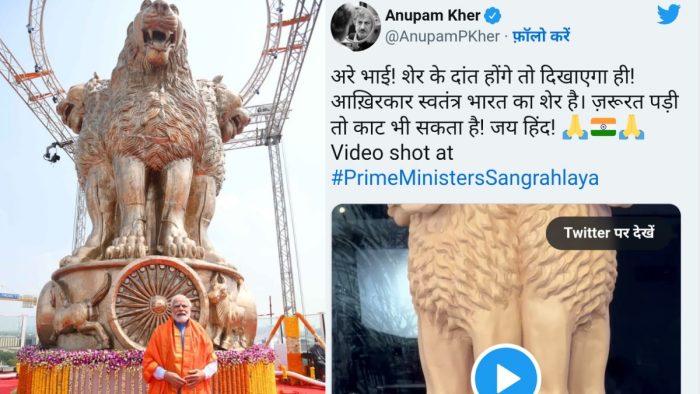 Apart from this Vivek Agnihotri, producer of The Kashmir Files, tweeted, "The new national emblem on Central Vista has proved one thing that Urban Naxals can be fooled by just changing the angle. Especially the low angle.'While in another tweet, Vivek, while quoting lawyer and activist Prashant Bhushan, wrote, 'Urban Naxalites want a silent lion without teeth So that they can use it as a pet.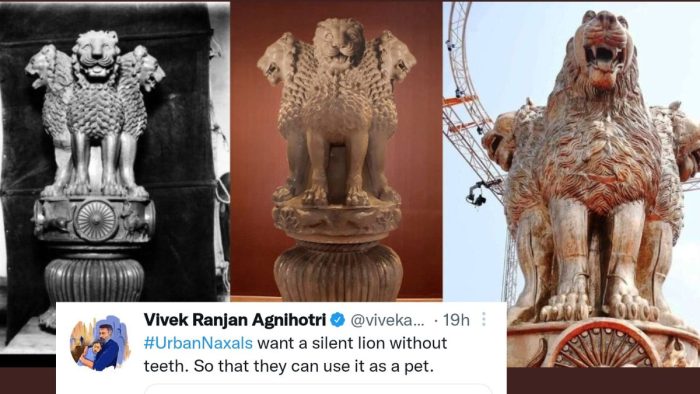 Before this Vivek Agnihotri slammed filmmaker Leena Manimekalai for releasing a controversial poster of the Hindu goddess maa kali. In the poster, leens shared A lady in the get-up of Maa kali is smoking cigarettes and also carrying a flag of the LGBTQ community. Vivek shared the tweet with so many emojis and wrote, "Can someone dismantle such crazy wokes? Please."