Choti Sardani's Nimrit Kaur Ahluwalia Talks About Losing Ishqbaaz & Takht To Shehnaaz Gill And A Star Kid
Nimrit Kaur Ahluwalia began her career with the TV show Chhoti Sardarni, but the actor's path was not easy. She opens up about lost chances like never before as she takes us on her journey.
As an actor, one must let go of many investments, but a few are particularly painful. Honsla Rakh, starring actor-singer Diljit Dosanjh, was the film of choice for Nimrit Kaur Ahluwalia (2021). "During Chhoti Sardarni, I was offered Honsla Rakh. Diljit sir had reached out on his own. He messaged me on Instagram and asked if I wanted to audition for a part. "I woke up to his message and began crying," Ahluwalia says. Shehnaaz Gill later played the character for which Ahluwalia was asked to audition. "In the end, Shehnaaz did it." It was unfortunate that I did not get to work with him. A lot of things went wrong – COVID was at its apex. "And, once again, someone else's loss is someone else's gain," she adds.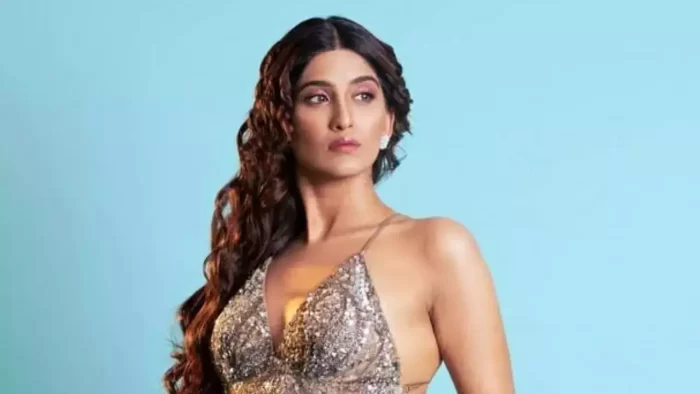 A call from casting director Mukesh Chhabra's company brought then-lawyer Ahluwalia from Delhi to Mumbai. "He was casting for a film directed by a new director who was a New York Film Academy graduate. I sent in my audition from Delhi and then traveled to Mumbai for the next round of auditions. I had the opportunity to meet the directors and producers. We discussed the contract and the paperwork. "They told me I had to wait a few days," Ahluwalia recalls. She recalls being "very excited" about the role. "I thought it was too simple. Even though I was not a star child, I wondered if this was going to happen. It sounded too good to be true. (However, they never called me again, and I waited."They just kept ghosting me after a few days," she adds.
Ahluwalia admits that after seeing the film, which was directed by a big production house, she understood why she didn't get the part: "It does not come that easily for people like us" (outsiders). "That's when reality hit," she says. When you ask her if the project went to star kid, she simply says, "Yes." The Delhi lass began auditioning for roles on both the big and small screens. "Every morning, I would pick up my jhola and put on various dresses before going to auditions." "Because I only had six months in Mumbai, I made it a point to give 6-8 auditions every day," she explains. The hit daily soap Ishqbaaaz was Ahluwalia's first TV audition. "I got that audition somehow." I said, "I don't want to do TV." Nonetheless, I went to the audition because I wanted to simply face the camera. Even I practiced a shoot.
Interestingly, the actor was "least interested" in auditioning for Chhoti Sardarni (the show on which she made her acting debut). "It was because of my snobbish approach to TV auditions," she quips. But her lack of interest in television wasn't the only barrier she had to overcome. While Ahluwalia had passed the audition and was about to make her acting debut, she was confused by another juicy opportunity that many would kill for. "I still remember auditioning for Takht." Shannon's (Sharma, casting director) team advised me not to sign the show and to wait a little longer. Two characters were introduced who were crucial to the plot. But I said, "I can't wait, this is a TV show, but I'm playing the lead."