"Dhaniya Lelo Dhaniya" Radhika Apte Trolled For Her New Picture On Social Media, Deets Inside!!
On social media, stars may post pictures or videos to connect with their fans, but sometimes the photos or videos are such that people start laughing at them. Something similar is happening on Radhika Apte's new picture, which she recently posted on her Instagram. In this picture, Radhika is sitting in a yellow dress wearing white shoes on the roadside. Coriander and a sliced watermelon are kept near her. She is looking somewhere away from the direction of the camera. The picture has been taken in such a way that coriander and watermelon are especially attracting everyone's attention.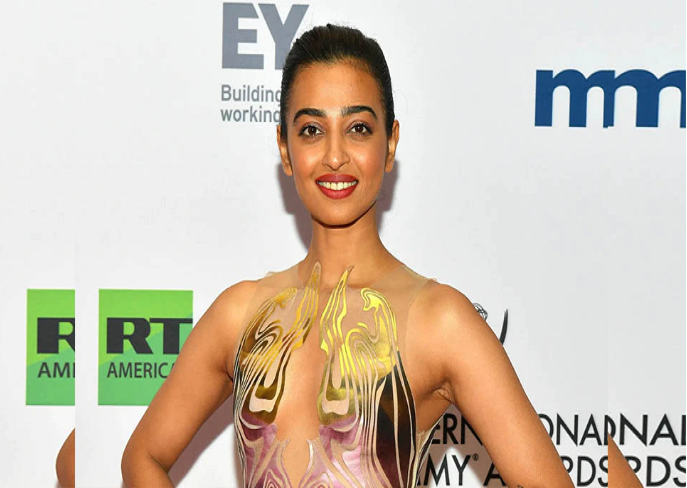 Radhika Apte
While sharing the photo, Radhika wrote, "I love it when friends share old photos". But people did not take the picture in this way and started making various comments. The note written in the picture suggests that this is a photo of the time of the Pandemic when perhaps this actress would have gone out to buy vegetables and fruits with her friends. Radhika was recently seen in the film Monica O My Darling and her role in the film was praised a lot. But a person commented on the post: "Itne bure din aage ki kalingar bechna pad raha hai". Someone commented, "Dhaniya Lelo Dhaniya". Taking the matter further, another person wrote, "Kitne Rs kilo dia hai?"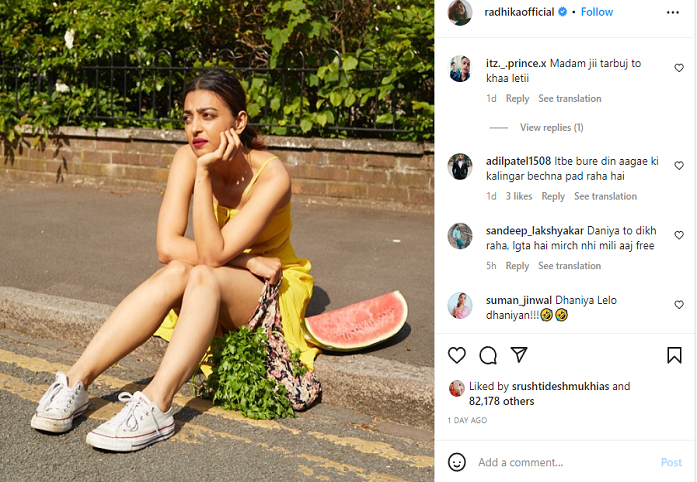 Radhika Apte Trolled
After the successful 2018 film Andhadhund, Radhika has not had any such film, which has got great success or her role has been appreciated a lot. Her next big film after Andhadhun was Vikram Vedha, released this year, in which she played the role of Saif Ali Khan's wife. The film could not do wonders at the box office. Before Radhika's Monica O My Darling, the film Forensic was released on OTT this year, but that too could not attract the attention of the audience. Radhika can now expect something better for herself in the coming year, but for now she is waiting for a big film from a big production house.