Katrina And Vicky Reached The Hill Station To Celebrate Their First Wedding Anniversary, Pictures Inside!!
Katrina Kaif has shared some pictures on her Instagram which are of a hill station. It is clear from those pictures that Vicky and Katrina are going to celebrate their first wedding anniversary away from the crowd of the world and the media at a hill station. On December 9, one year of their marriage is going to be completed. The first wedding anniversary is the most special for everyone. Therefore, taking some time out of their busy schedule, both have decided to celebrate this special day with each other.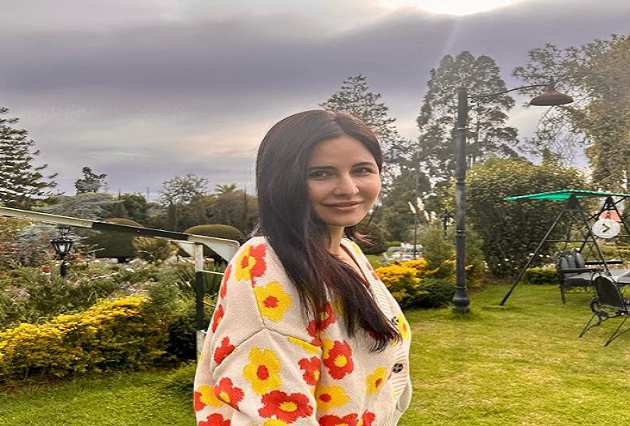 Katrina Kaif
The actress has shared 3 pictures on her Instagram, which are of a hill station, a very beautiful view, luxurious property, and as if the earth is meeting the sky. Katrina is looking even more beautiful after reaching such a beautiful location. Wearing a sweater with red and yellow flowers, Katrina's look is really special. While sharing these pictures, Katrina wrote, "In the mountains… She also shared the image of the camera and wrote Husband". That is, such beautiful pictures of Katrina have been clicked by none other than Vicky.
Katrina Kaif
Let us tell you that Katrina and Vicky got married on December 9 last year. A lot of effort was made to keep their marriage a secret, but the media got wind of it. The marriage took place according to Punjabi customs in the presence of family and close friends and relatives at Fort Barwada in Rajasthan, miles away from Mumbai whose pictures became very viral on social media. Like marriage, both had hidden their love from many people but they say that love does not hide. After dating for a few years, both of them got married and now the marriage has also completed one year.