Do You Know Karisma Kapoor Had To Do 15 Retakes For A Song Due To Shahid Kapoor?
Actress Karisma Kapoor made her debut in the film industry in 1991 with the film Prem Qaidi. At the time of her first film, Karisma was just 17 years old. At such a tender age, Karisma tasted success. She became an overnight sensation, all thanks to her acting genes.
In 1997, Karisma starred in the hit film Dil Toh Pagal Hai alongside Shah Rukh Khan and Madhuri Dixit. The film decorated Karisma's career in many ways. She portrayed a character with negative shades for the first time on-screen in Dil Toh Pagal Hai. As the actress turns 48 today, here's an interesting backstory from the sets of the film. While shooting the hit song Le Gayi from the musical drama, the actress had to take multiple retakes, all because of Shahid Kapoor. Yes, you heard that right.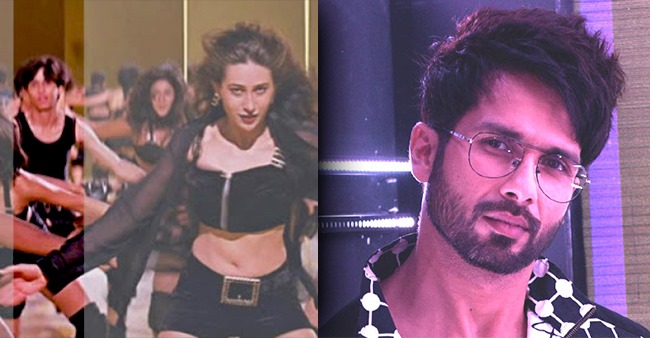 The song Le Gayi, picturized mainly on Karisma had an elaborate choreography with several background dancers. The dancers were the students of Shiamak Davar's dance academy, and one of them was Shahid Kapoor. Shahid, in one of his past interviews, revealed that he had caused Karisma to deliver 15 takes in one of the scenes. The song which was meant to be performed with proper sync got a little imbalanced due to Shahid's hair. Sharing the same, Shahid said, "There was one slightly offbeat guy. I swear, with really big hair on his head, that's me. I remember I won't call her Karisma because at that time she was Karisma Kapoor, had to do 15 retakes because of me."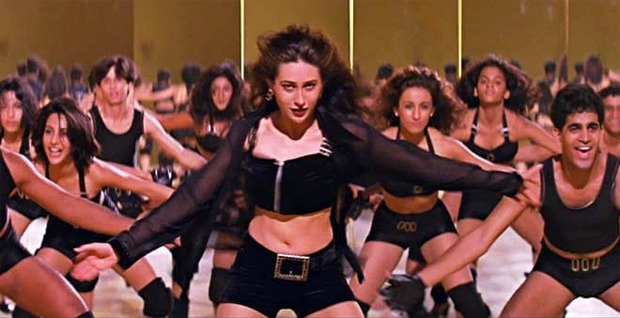 He further recalled, "And, once she turned back and said 'Ye Kaun hai? Kaun hai ye? (Who is this)' And, I was like hiding myself and saying 'Main nahi hoon, main nahi hoon (it's not me).' I had just joined Shiamak Davar and my hair used to settle down half a beat after I settled down. So, it was not my fault. It was just the length of my hair."
Karisma, who has been away from acting after having kids, made her comeback with the ZEE5 series Mentalhood in 2020. She is currently busy with her project Brown, a suspense thriller by Abhinay Deo, based on Abheek Barua's book the City of Death. The film will also mark its comeback of Helen.