Emma Watson Reposts Pic Of Chipko Movement, Praises Indian Rural Women
For thousands of years, environmental protection has been an integral aspect of Indian culture. Indians believe not just in the protection of nature, but also in the nurturing of children. In India, there have been numerous environmental conservation movements. Emma Watson, an actress, has complimented Indian women, recalling the 1970 Chipko Movement.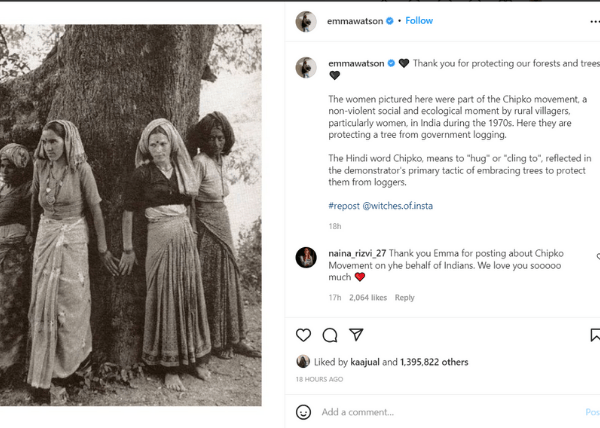 Emma Watson, the actress who played Hermione Granger in Harry Potter, has long advocated for environmental protection. Through social media, the actress advocates forest and tree protection and thanks those who work for it. The actress tweeted a photo from India's Chipko movement in which some rural ladies are seen standing around a tree to prevent it from being cut down by officials.
Emma Watson thanked Indian women for saving forests and trees in a photo she shared on Instagram. "Thank you for protecting our forests and trees!   The women pictured here were part of the Chipko movement, a non-violent social and ecological moment by rural villagers, particularly women, in India during the 1970s. Here they are protecting a tree from government logging.⁠ The Hindi word Chipko, means to "hug" or "cling to", reflected in the demonstrator's primary tactic of embracing trees to protect them from loggers."
On the work front, the actress will be seen in the show Harry Potter Returns to Hogwarts. The show will be made in celebration of the 20th anniversary of the Harry Potter films.
The title, Return to Hogwarts is set to the celebrate the 20th anniversary of Harry Potter specifically, the 20th anniversary of the franchise's first film, Harry Potter and the Sorcerer's Stone, which released in November 2001. And just like Friends: The Reunion that was also made for HBO Max, Harry Potter 20th Anniversary: Return to Hogwarts will feature interviews and cast conversations. Harry Potter: Return to Hogwarts is a production of Warner Bros.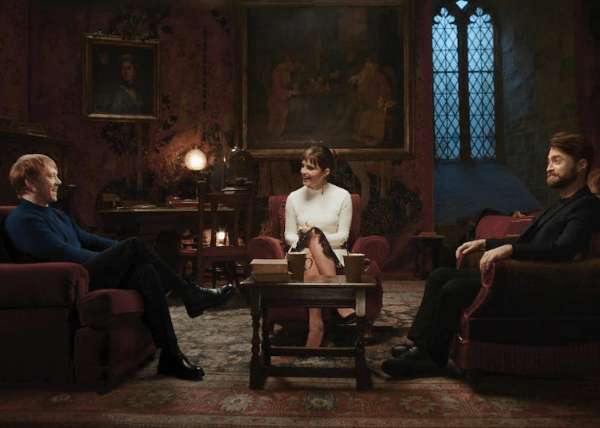 Harry Potter 20th Anniversary: Return to Hogwarts is out January 1, 2022 on HBO Max. A platform for India is not known yet, but the special will release here, Gadgets 360 has learnt. When Return to Hogwarts was announced in November, Warner Bros. said it would "roll out globally with more details to come."