Ensuring A Perfect Healthcare With Srushti Adani, CEO Of Wellnest

Seventy-five years after independence, access to healthcare remains among India's most pressing issues. As of 2021, the country spent barely 1% of its GDP on healthcare. Yet, out of pocket health expenditure remains among the highest globally, at over 60 percent.
In such a situation, innovations in healthcare are critical to the country's path towards development, specifically those innovations that help promote medical care access, reduce costs, raise awareness and attract more qualified personnel to the medical field.
Srushti Adani, CEO of Wellnest, understands this and does precisely that. Wellnest, a fairly new player in the market, ensures that healthcare is affordable and accessible for everyone, with a heavy accent on tech- and AI-driven product development to remain convenient and up-to-date.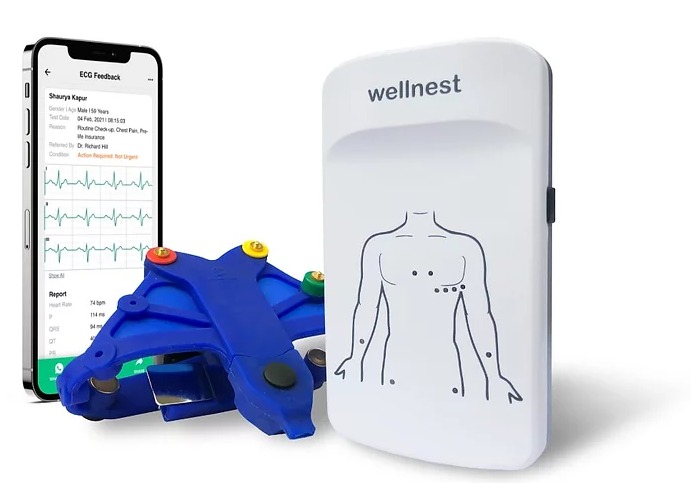 The Mission
Wellnest is an organization made by the people for the people. All its employees and Srushti, in particular, resonate with the frustration a regular person experiences when trying to keep their health in check. "Despite many advances, healthcare continues to be byzantine: almost every person, no matter how resourceful, needs to go through this complex, anxiety-filled maze to get to the care they need," comments Srushti. The company's mission is to combat this problem and implement tech-driven solutions to make a single touchpoint for all healthcare needs of its customers.
According to the young CEO, the company aims to target 4 A's in Indian Healthcare – accessibility, affordability, awareness, and availability to untangle this healthcare maze. Wellnest can respond holistically and effectively due to its in-house capability to build powerful hardware, software and services. As a matter of fact, Wellnest 12L, which is Wellnest's hospital-grade 12-channel Tele-ECG solution, can be used by anyone without any prior training through a user-friendly app on your smartphone.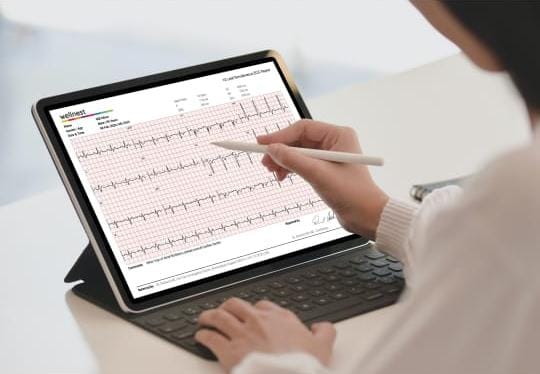 The plan is to ensure that all products will be app-enabled, hospital-grade (heavily clinically tested), AI-driven and highly secure.
Notably, Wellnest will be launching an upgraded version of the Wellnest 12L ECG Solution System in April 2022. The new product launch intends to offer all medical care providers (GPs, physicians, cardiologists, path labs, diagnostic centres, anaesthetists, government, NGOs) what they need to provide the cardiac care that people deserve.
Market reception and ultimate vision
While the overall long-term picture is yet to be clear, initial results and turnout prove that Wellnest certainly has a bright future. "With close to zero rupees spent on marketing, Wellnest's introductory solution- Wellnest 12 L- was sold out within months of launch, which has bolstered our belief that Indians are prepared to experience and accept non-traditional, tech-driven solutions in healthcare," notes Srushti Adani, "We hope to continue building on this positive reception, gaining the trust of more users and introducing new products in the near future."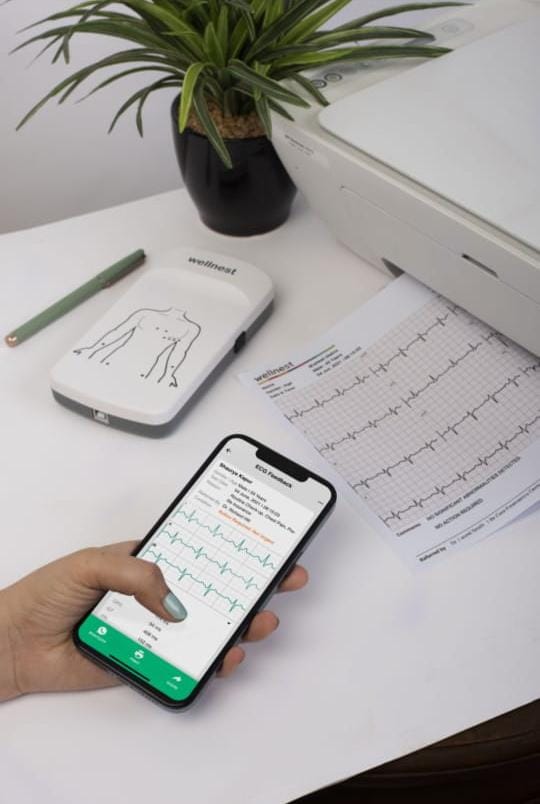 The company's technologies make the healthcare experience more comfortable and quicker for both providers and patients. Above all, the vision is to make the relationship between people and their health entirely stress-free. Wellnest hopes to build on positive initial customer reactions and gain complete consumer trust. For example, Wellnest 12L makes life easier for both providers and patients. For the providers, they do so by ensuring that the ECG taking and reporting process is very easy. At the same time, the patient who has undergone an ECG test with the 12L system has a much smoother experience. An experience free of ECG gel, shaving or irritating electrodes, making it a win-win for everyone involved.
The company's story also carries a personal angle for the young woman, "When my father, a medical professional who has seen people die due to delayed care, chose to ignore his pronounced heart-attack symptoms, brushing them off as acid reflux, I knew at that very moment, there must be an underlying issue in the healthcare system beyond the undeniable lack of access and awareness…", states Srushti, "I realized that the healthcare system is extremely complex, leading to avoidable waste of time and money and causing fear and aversion to medical care- even in those who are both aware and have access." This sends a powerful message about what the organization has set out to do.
Future and potential challenges
Not being an actual business shark can quickly bring about your demise on the market, especially when you lack resources. While it was not precisely the case with Wellnest, Srushti Adani did confirm that there was more than one obstacle to overcome. She founded the company in her early 20s with little experience, which has led her to various mistakes littered across business decisions and processes. The heroine of this article even went so far to say that she indeed felt 'an imposter syndrome' with no one taking her seriously, which, unfortunately, also has to do with sex biases. "It didn't help that I was a woman, which came with its fair share of sexist biases- assumptions about my motivation ("it's a hobby"), determination ("you'll quit when you get married") and intelligence ("is this your father's company?")", notes Srushti.
Srushti hopes that everyone will recognize the solid economic case for promoting and supporting women entrepreneurs as they are a powerhouse of creativity, innovation and sustainable initiatives, which, to her mind, are exactly what the Indian entrepreneurial ecosystem needs right now.
Despite many hardships, Srushti and her cofounders (Niral Desai and Arjav Dave) are strong-willed to better healthcare for everyone. Their will has increased even more because one of the cofounders' lives was saved by the company's product while a trial was being performed. Such an event only encouraged Srushti, making her disregard entirely the sexist biases, "It's your fierceness they're trying to tame, so don't be afraid to roar!"