Film 83: Review Came Before It's Release, Kabir Khan's Wife Shared The Reaction Of People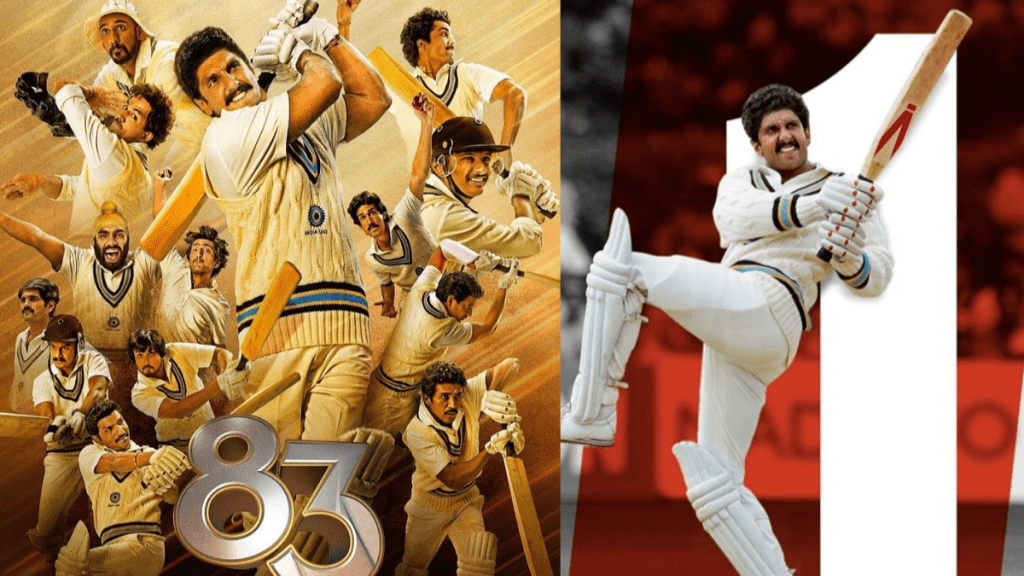 Fans are eagerly waiting for the film 83, which brings back memories of India's historic victory in the 1983 World Cup. However, due to the Corona epidemic, the film was stuck for its release for a long time. Now the film is all set to hit the theatres on December 24. Some people in the industry have seen this film. After watching the film, everyone has given very good reviews for this film of Kabir Khan.
Mini Mathur shared Reaction
The film's director Kabir Khan's wife Mini Mathur has shared the views of people about this film on social media. In these screenshots shared by Mini, everyone has praised the film a lot. After watching the film, people are not tired of praising it. Some have called the film a masterpiece, while some are telling this film to be a go-getter. After watching the film, everyone is praising everything from performance to direction.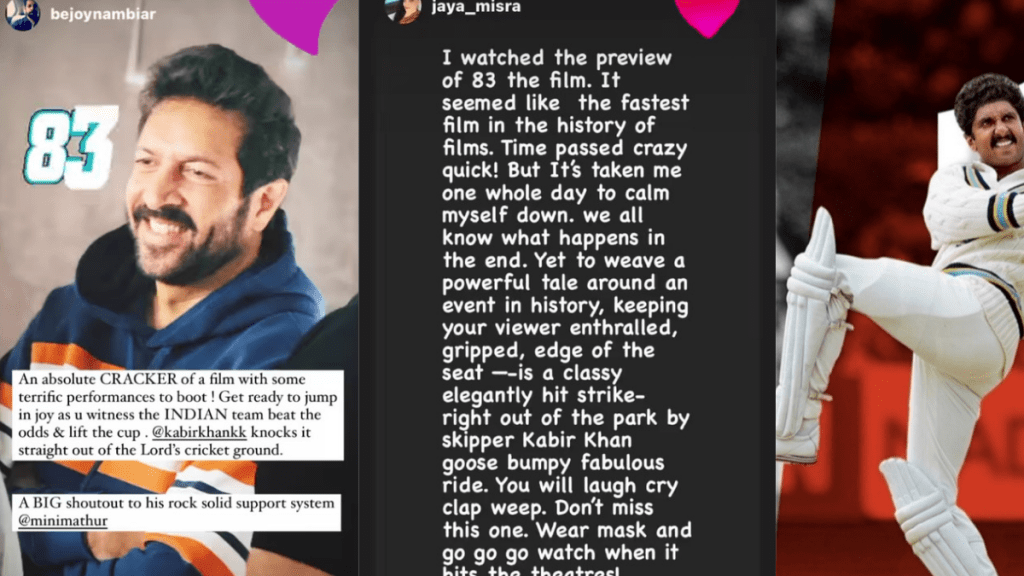 One user wrote – What a movie. Seeing this, I laughed, cried, hooted, and cheered it too. Thank you Kabir Khan for giving such a special film. At the same time, another person wrote – Now no one can stop this. The ball is out of the park. I have seen the film twice and can't wait to see it again. Kabir, you have done wonders.
Another person has shared a picture of hair standing while watching the film and described the film as a masterpiece. Even before the release of the film, the reviews it is getting are quite encouraging. At the same time, talking about the film, these days the star cast of 83 is busy promoting the film.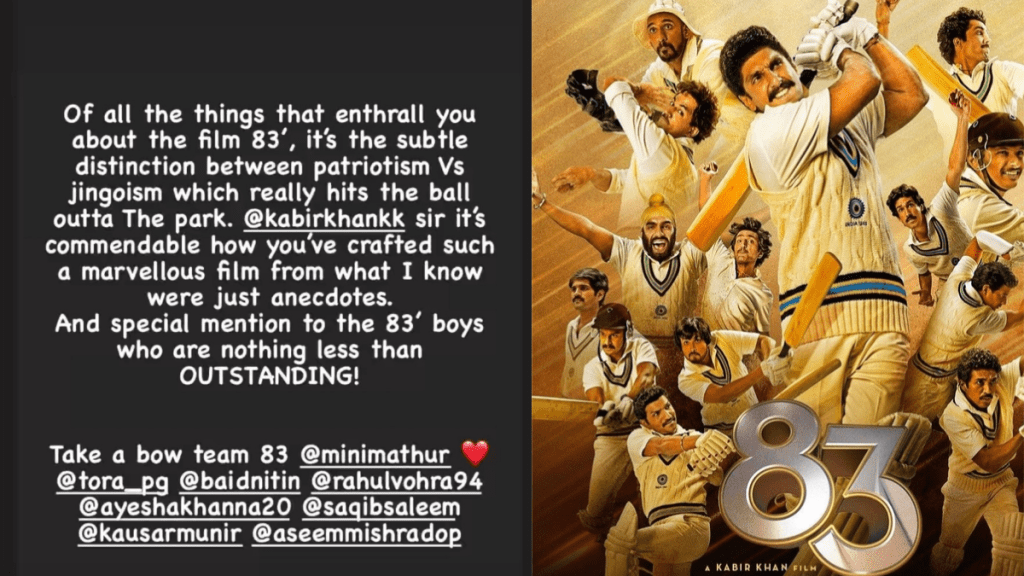 The film is based on the story of the 1983 Cricket World Cup won by India. Ranveer Singh is playing the character of Kapil Dev in the film. While Deepika Padukone will be seen in the role of Kapil Dev's wife Romi Bhatia. Apart from Hindi, the film will also be released in other languages.