Is This The First Film Shot Aboard The International Space Station? Keep Reading!
Russian Actress and Director to Start Making First Movie on Space Station. The pair arrived at the International Space Station on Tuesday, aiming to shoot scenes for the first feature film made in orbit.
"The Challenge" is the first full-length movie that will use scenes filmed in orbit. The movie will include about 35 to 40 minutes of scenes made on the station, Channel One says.
Sushant Singh Rajput's Lawyer Vikas Singh Supported Aryan Khan And Said- 'What Is Happening With Him Is Not Right'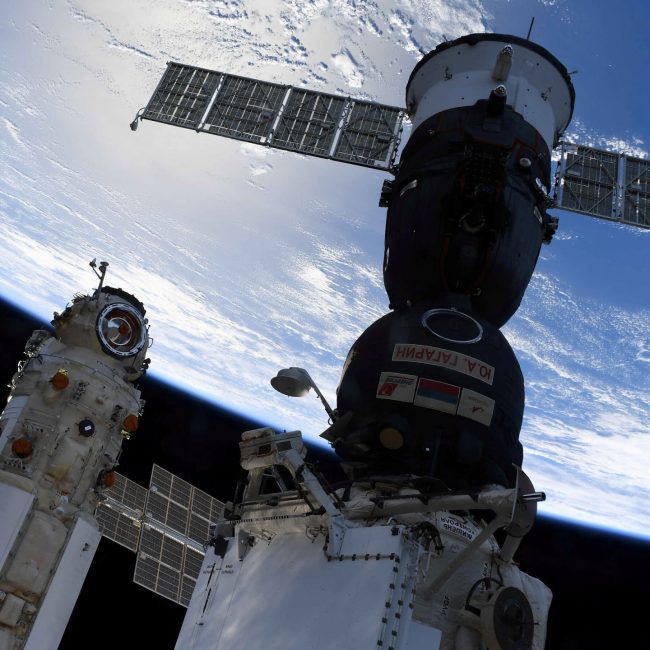 Other kinds of productions have been made in space in the past, like "Apogee of Fear," an eight-minute science fiction film shot by Richard Garriott, a private astronaut, in 2008. Mr. Garriott, a video game entrepreneur, paid $30 million for his seat on a Soyuz spacecraft, which he booked through Space Adventures, a space tourism broker. The company is booking future missions to the space station aboard Russia's Soyuz spacecraft.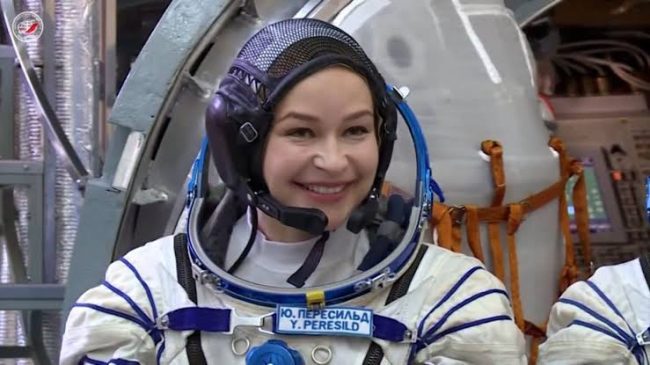 The first dog in space. The first man and woman. Now Russia has clinched another spaceflight first before the United States: Beating Hollywood to orbit.
A Russian actress, Yulia Peresild, a director, Klim Shipenko, and their veteran Russian astronaut guide, Anton Shkaplerov, launched on a Russian rocket toward the International Space Station on Tuesday. Their mission is to shoot scenes for the first feature-length film in space. While cinematic sequences in space have long been portrayed on big screens using sound stages and advanced computer graphics, never before has a full-length movie been shot and directed in space.
Docking!

Welcome to the International @Space_Station, @Anton_Astrey, Yulia and Klim! We have already prepared dinner for you)) pic.twitter.com/YBRf8dqtuM

— Oleg Novitskiy (@novitskiy_iss) October 5, 2021
Whether the film they shoot in orbit is remembered as a cinematic triumph, the mission highlights the busy efforts of governments as well as private entrepreneurs to expand access to space. Earth's orbit and beyond were once visited only by astronauts handpicked by government space agencies.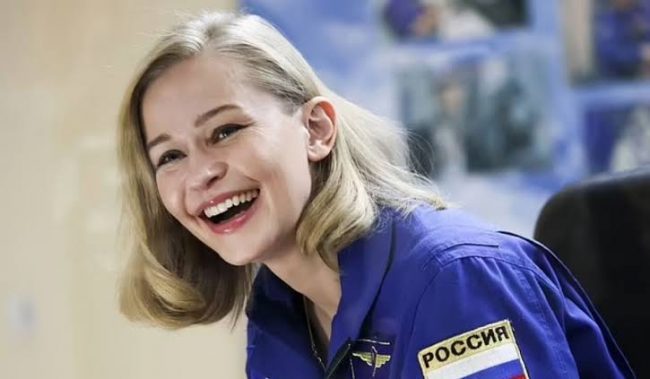 A Soyuz rocket, the workhorse of Russia's space program, lifted off on time at 4:55 a.m. Eastern time from the Baikonur Cosmodrome in Kazakhstan.
Earlier the launch on Tuesday, the MS-19 crew posed for photos and waved to family and fans in Baikonur. Mr. Shipenko, the director of the film which is named "The Challenge," held up a script as he waved to cameras.
"We didn't forget to take it with us," he said, according to a translator, before he boarded a bus with the other crew members to get dressed in their flight suits.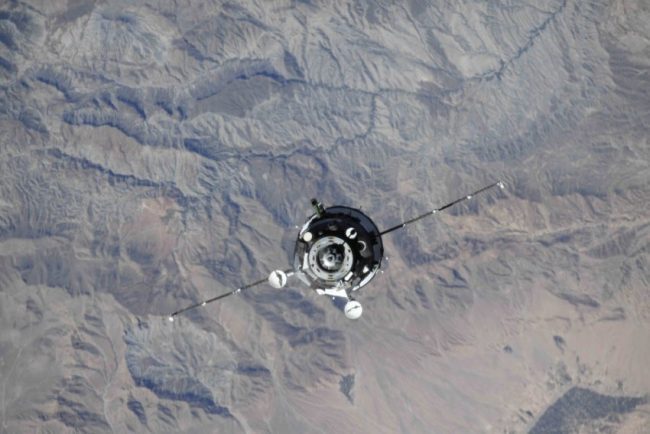 The crew then raced to catch up with the space station in a trip that took only three hours. Known as a "two-orbit scheme," it was unusually fast, as journeys to the lab in space typically last between eight and 22 hours over multiple orbits around Earth.
The MS-19 spacecraft carrying its three-person crew was expected to dock with the space station at 8:12 a.m.