Liger Trailer Launch: Vijay Deverakonda Steals Heart Over Ranveer Singh At The Event In Hawai Chappal!
South superstar Vijay Deverakonda, when arrived in Mumbai on the music release of his first Hindi film 'Liger', stunned people with the simplicity with which he presented himself. Ranveer Singh was the chief guest at the trailer release program of this film but his brilliance, his exuberance all faded in front of Vijay's simplicity. During this, Ranveer felt himself so 'insecure' that he started doing clothes swapping activities with Vijay in the program itself.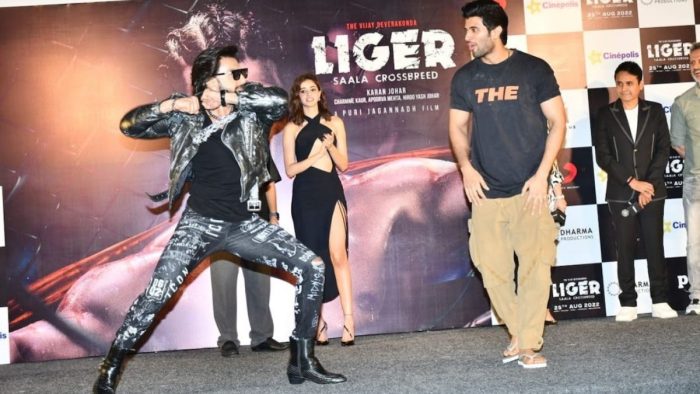 It's Thursday night. After Hyderabad, the trailer of South superstar Vijay Deverakonda's film 'Liger' was also launched in Mumbai. This is Vijay Deverakonda's first pan-India film for which Vijay is very excited. During the trailer launch in Mumbai, the film's producer Karan Johar was seen hosting in his familiar style and during this Ranveer Singh as the chief guest came to boost the morale of all the cast of the film during the trailer launch.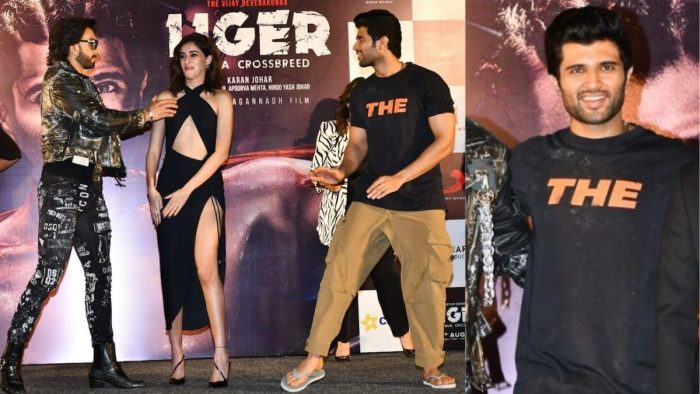 Ranveer said that we are all moving forward by supporting each other and this sentiment is beneficial for everyone. As soon as Ranveer Singh's eyes fell on Vijay Deverakonda while saying this, he was surprised to see his normal outfit. Everyone else was also surprised to see Vijay, who came to the trailer release program of his film wearing a T-shirt and thongs in a very simple way, but his simplicity robbed the hearts of the people. It was a moment like Kuch Kuch another South star Rajinikanth who makes it to his film schedule without any makeup on.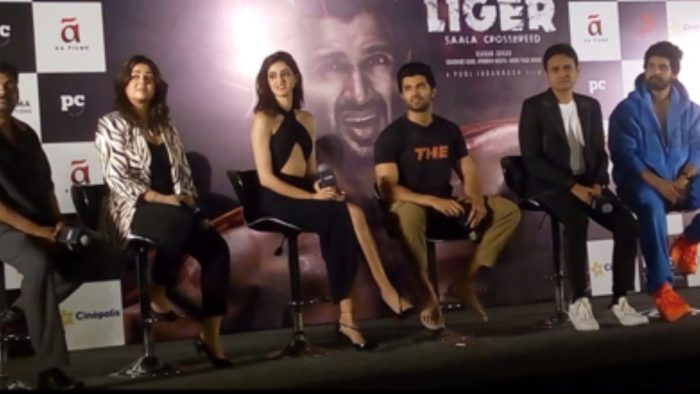 With this simplicity, Vijay Deverakonda removed the entire style of Ranveer Singh in a moment and Ranveer himself got the idea immediately. Seeing Vijay Deverakonda in T-shirt and t-shirt, Ranveer Singh said, 'I had heard that John Abraham also came to one of his events wearing slippers and today I am seeing Vijay here.' Ranveer Singh liked the simplicity of Vijay Deverakonda so much that he agreed to change clothes on stage as well, but perhaps Vijay did not like this action to change clothes on the stage itself.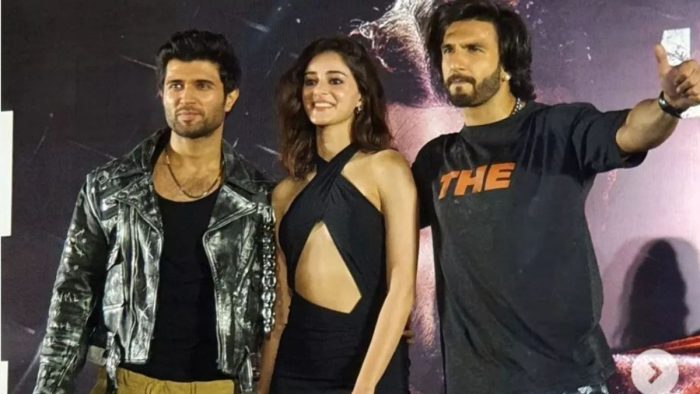 Vijay also told Ranveer that he would gift him one such t-shirt. But where was Ranveer Singh going to believe? As soon as the event was over, he took Vijay behind the banner on the stage and put on Vijay's T-shirt himself and made him wear his jacket. After the exchange of clothes, both of them came on stage and posed for photos again. If you look carefully at the pictures of the program, then this difference will also be understandable.