Saniya Iyappan Molested During Film Promotion In Mall, Actress Slapped
There is no doubt that the life of actresses is full of challenges. Despite being surrounded by glare all around, sometimes actresses have to face inhuman incidents. Now one such case has come to light, in which it is being told that Malayalam actresses had reached a mall in Calicut to promote their film Saturday Night. Taking advantage of the crowd there, an attempt was made to molest the actresses.
Grace Antony and Saniya Iyappan are busy with the promotions of their upcoming film Saturday Night.

During the promotional activities at Kozhikode's Hilite Mall, both actresses had unpleasant experience after some guy misbehaved with them. #GraceAntony #SaniyaIyappan pic.twitter.com/kP2ixtH0Bv

— Mamaraazzi (@mamaraazzi) September 28, 2022
Actress Saniya Iyappan herself has shared a post on Instagram about this incident. At the same time, a video of the incident is becoming increasingly viral on social media. In this, the actress is seen slapping someone in anger.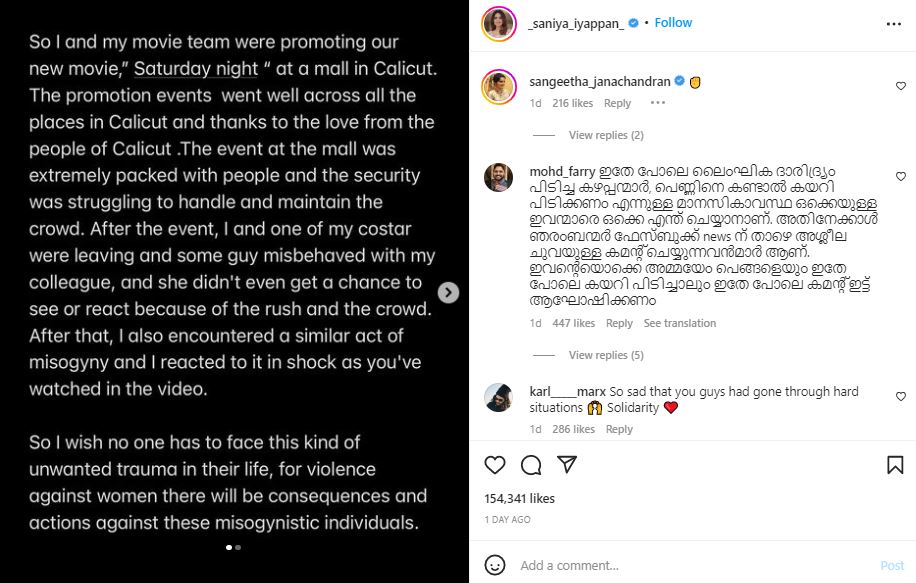 Giving information about this incident, the actress wrote – Me and the team of Saturday Night had reached a mall in Calicut for promotion. All the promotional programs went well. I am thankful to all for the love I have received. Describing the bitter experience during this period, Saniya wrote – During the event, there was a lot of crowd in a mall and the security personnel also failed to stop the crowd. The actress further wrote – After the promotion event, my co-star and I were returning from there. At that time a boy misbehaved with her, because of the crowd, our co-stars could not be able to see that boy nor were able to react to him.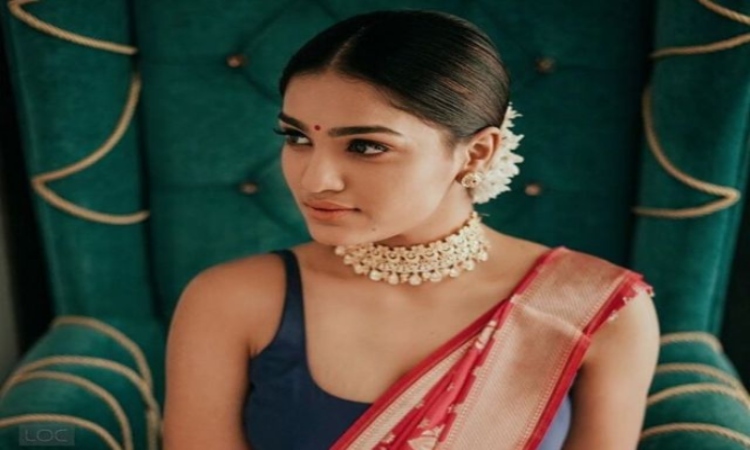 Saniya further wrote- After misbehaving with my co-star, I was also treated in a similar way, after which I was shocked and you can see my reaction in the video. I pray that no one has to face this kind of incident in their life. I hope that after the incidents of violence against women, action will be taken against such people. There is no first instance of crimes against actresses. Earlier, a similar incident happened with famous TV actress Mahi Vij. The actress shared a video of the incident on her Twitter and told that a person had threatened her with rape while abusing her.