Siddhant Karnick On Playing Taliban Commander In His International Debut, "The Other Point Of View Of The Taliban Is Shown Through My Character"
Actor Siddhant Karnick is quite famous for playing pivotal roles in popular TV shows like Mahi Way, Remix, Pyaar Kii Ye Ek Kahaani, and Ek Tha Raja Ek Thi Rani. The talented actor has also worked in Bollywood movies like Thappad and Lafangey Parindey. Recently, Karnick has bagged a role in Michael Steiner's International film And Tomorrow We Will Be Dead. The movie will be the opening film at the Zurich Film festival today.
The film will showcase an incident based on the real-life story of a Swiss couple captured by the Taliban. In the film, Siddhant will be seen playing Nazarjaan, a Taliban commander in charge of negotiations with the Swiss government for releasing the couple. In a recent interview, Siddhant has revealed how he struggled to get the role in the movie and has also shared his experience of working on the film.
He quoted, "I am not in a zone where someone comes and offers me a role. I have to audition for everything. And I always wanted to work with filmmakers from abroad. As much exposure you get, your experience also increases proportionally. It's a learning and evolving process that every actor aspires for globally. Everyone talks about working in Hollywood and I used to have the same kind of opinion, but when I got this offer to work with a Swiss team, I took it and what an educational process it has been. Just like the refined clocks that they make, they are also as refined and punctual on set."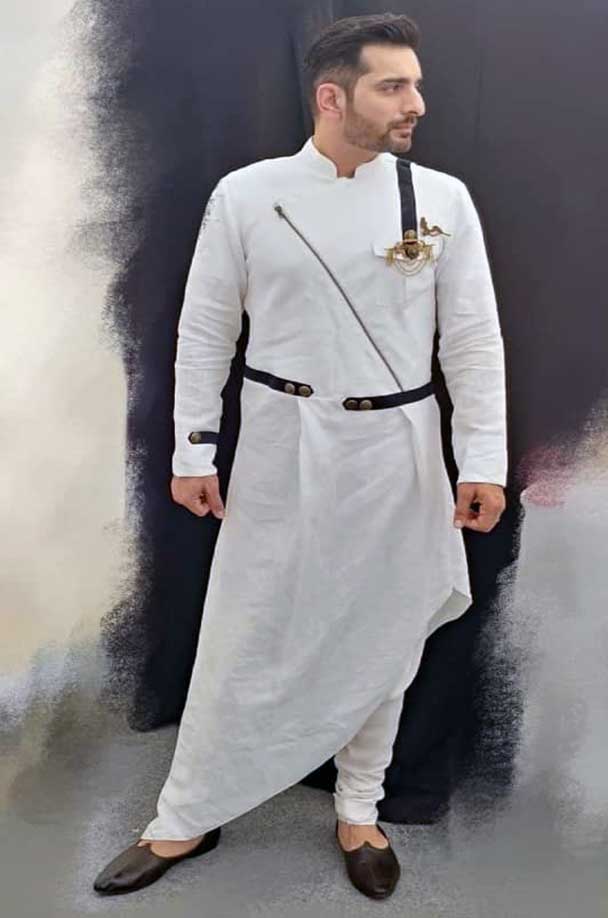 On being asked if he will be seen portraying a dark character in the film as he's playing the role of Taliban commander, Siddhant quickly denied and elaborated, "No, it wasn't in a dark space. In fact, I had to come out of a dark space for it. We all have been given one narrative of the Taliban since 9/11 and shown them in a certain light. So, all of us, including me, have a preconceived notion about it and I had to come out of that for this film. I had to have a neutral stance and that's where I faced difficulty."
Siddhant's father who is a retired army officer has helped him change his point of view on the Taliban. The actor narrated one very important thing told by his father that stayed with him throughout. "He (Sidhanth's father) said that one country's terrorist is another country's freedom fighter. We all see the Taliban as an outfit of terrorism, but they see it as a movement of freedom. They have been in existence for so long and faced so many nations," the actor told the publication.
Through the film, the director has tried to show the other side of the Taliban, and that according to Karnick will probably bring a change in people's perception of the Taliban. He said, "My director told me that he doesn't want to show the Taliban in the way it has always been shown before. There is humanity also in them that we don't get to hear about. The story is a first-hand account of a couple who spent 290 days in captivity. Religion and politics aside, there is a relationship that has grown between us humans, and through my character, the other point of view of the Taliban is shown."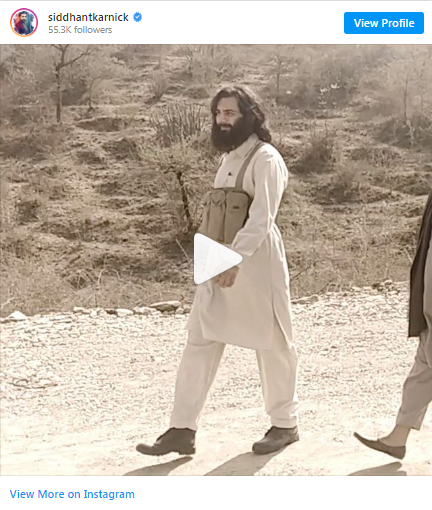 To transform himself into a Taliban commander had to change his body language, voice and had to learn the Pashto language, for which a coach from Afghanistan came to help them.