'Slumdog Millionaire' Fame Freida Pinto Became Mother, Shared A Glimpse Of Her Son With Cory
Hollywood film 'Slumdog Millionaire' fame actress Freida Pinto and her husband Cory Tran have become parents to their first child. Freida has given birth to a son, whom the two together have named Rumi-Ray. The actress has shared this good news with her fans through social media. During this, Freida has also shown a glimpse of her prince. Actually, Freida shared two pictures on Monday on the occasion of her husband Cory Tran's birthday.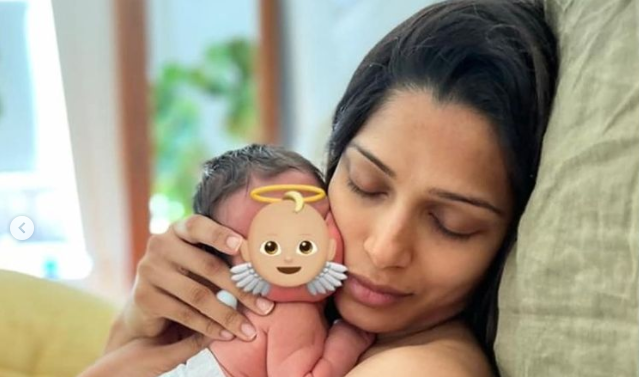 Freida Pinto
In the first picture, the actress is seen with her son. During this, Freida is seen showering love on her son. In this picture, the actress has hidden her son's face with a sticker. At the same time, the second picture is of Freida Pinto's husband Cory Tran and their son. Meanwhile, Cory Tran is sleeping lovingly with his son. From celebs to fans, a lot of love is being showered on these pictures.
Freida Pinto wrote with these pictures, 'Happy Birthday Dad Cory. My husband, friend, life partner, I celebrate your birthday. You are being not just a father but a super-dad makes me emotional and fills me with joy. You also gives some rest to a sleepless mother and you have no idea how much I appreciate it. I am thankful to you Cory. Rumi-Ray you are a very lucky boy.'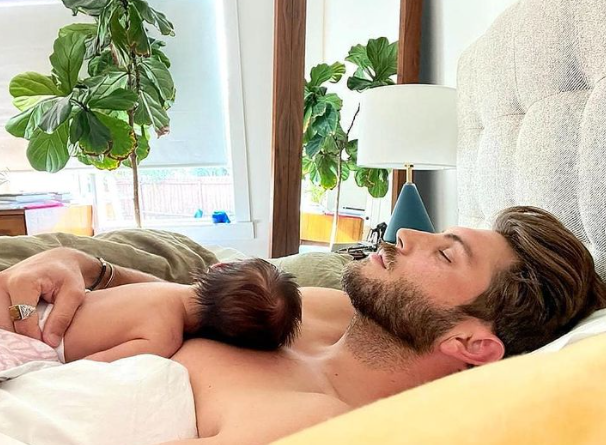 Cory with his Son
Cory Tran has also shared these pictures on his official Instagram account, in which he has expressed the happiness of becoming a father. With these pictures, he wrote in the caption, 'Best birthday gift. Thank you for being our sweet boy. I am starting to love you more and more every day. It was truly a miracle to see you Freida give birth to Rumi-rayu, you are a warrior.' Let us tell you that Freida and Cory had secretly married in the year 2020, in which their special people attended.