Sooraj Thapar's Wife Deepti Shaved Her Head For The Well Being Of The Actor, Know The Reason Behind It!!
Everyone makes a promise to marry someone and stay together till death, but there are very few people who are ready to do anything for their life partner. Sometimes the stories of couples win the hearts of people. At this time, TV actor Sooraj Thapar's wife Deepti Dhyani's love for him has won everyone's heart. It has been told what is a true love and a life partner in the right way. Her hair is very precious for a woman but Deepti Dhyani has shaved her head for her husband Suraj Thapar. So let's know the full story.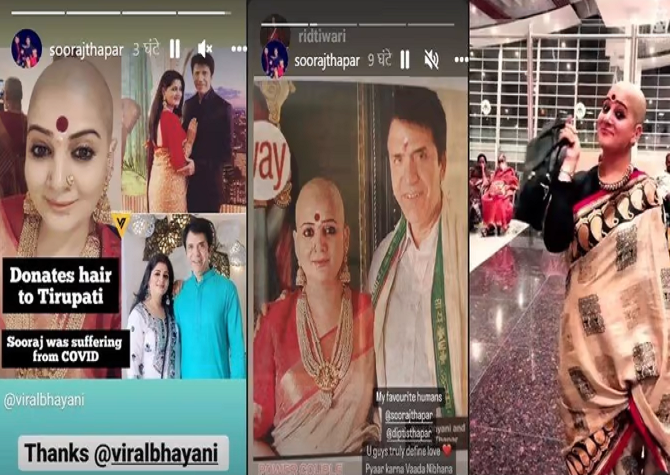 Deepti Dhyani
In fact, when Sooraj Thapar was hit by Corona, after which his condition was said to be very critical, then Deepti Dhyani had prayed for the actor's good health. After Suraj Thapar recovered, she went to Tirupati Balaji and got her head shaved. Sharing her pictures on Instagram, Deepti wrote, 'Tere Naam Suraj Thapar'. Along with this, while sharing the second picture, she wrote, "had asked for a vow from Bala ji for Suraj ji when he got Covid."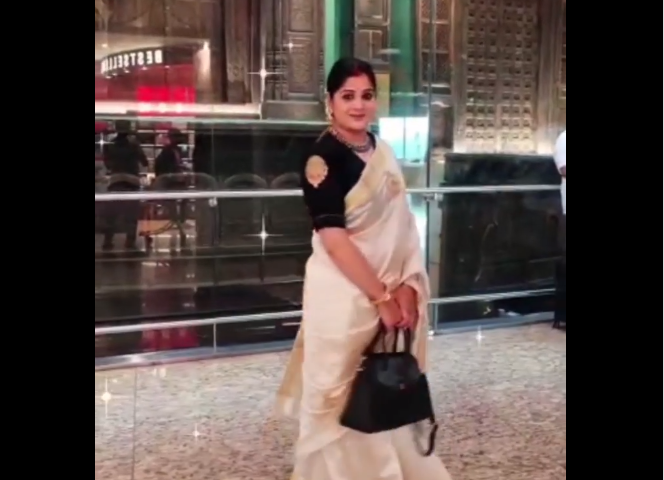 Deepti Dhyani
Sooraj Thapar has also shared many pictures of Deepti from his Instagram story. Along with this, he has also shared the transformation video. While sharing this video, he wrote- 'This is love, no one does this for you in this world… this is pure love.'
After seeing these pictures of Deepti Dhyani, the fans are also praising her fiercely. One user gave his response and wrote, "you are very great ma'am", while another wrote, "a great woman, a true lover, with a pure heart, always be happy". Similarly, other fans are also seen showering their love. Let us tell you that Deepti Dhyan herself is also a well-known TV actress. At the same time, Chandragupta Maurya has worked in TV shows like Mata Ki Chowki, Carrie Rishta Khatta Meetha.