Arfeen Khan, A Well-Known Life Counsellor Will Advise Shahrukh's Son Aryan Khan- Check Out Why?
Shahrukh Khan's son Aryan Khan had to spend almost a month in jail in the cruise drugs case. Now he is out of jail and has to appear in NCB every Friday. Living in a luxurious bungalow and living a luxurious lifestyle, Aryan's mental health has been affected a lot due to his stay in jail. If reports are to be believed, Shahrukh will now get Aryan's counseling done by famous lifestyle coach Arfeen Khan.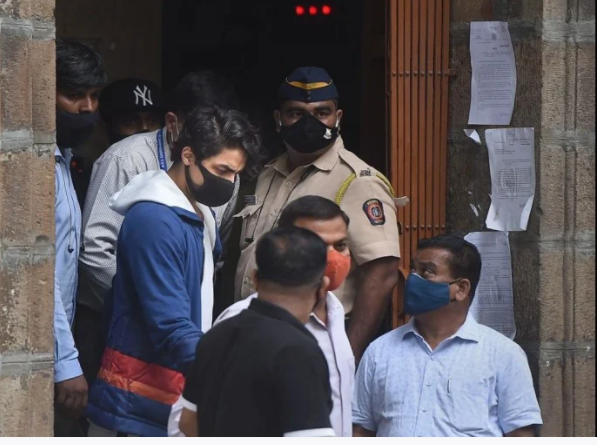 Aryan Khan
It is being told that Arfeen Khan will now help Aryan Khan so that he can live his life in a normal way. Let us tell you that Arfeen came into the limelight when he counseled Hrithik after his divorce from Sussanne. Hrithik was under a lot of stress after separating from Sussanne, so Arfeen tried to correct his mental health.
Arfeen Khan is very popular in Bollywood. It is written on his Instagram page that he is the number one coach of Bollywood, Ted Speaker. Hrithik Roshan praised him and said that he has magic and he impresses people a lot with his words. TV actor Ravi Dubey also praised him a lot. He has helped thousands of people. Now Aryan Khan is also going to get help from him.
Aryan Khan
The long time spent in jail had a very bad effect on Aryan. According to the news, Aryan has become very calm now, he does not talk to anyone and is spending time alone. Earlier Aryan used to attend every party in the house but now he is keeping himself away from these. Shahrukh and Gauri are worried about Aryan, so now with the help of Arfeen, they will fix his mental health.
Talking about the drugs case, the Narcotics Control Bureau recently said that the NCB officials are discussing filing an appeal before the Supreme Court against Aryan Khan's bail. For this, legal opinion is being taken after examining the bail order of the High Court.
A single bench of Justices NW Sambre had on October 28 accepted the bail of Aryan Khan, Arbaaz Merchant, and Munmun Dhamecha. Subsequently, the Bombay High Court issued a detailed copy of the bail order. It was written that the court had found no prima facie evidence against the accused to prove that they had conspired to commit any offense related to drugs. The chats have come to the fore, in which nothing objectionable has come to the fore to show that all three of them have committed any crime or have conspired with the other accused.