BLACKPINK's Jisoo Appears Serene In The D-1 Poster For Her Upcoming Solo Album 'ME'
On the brink of Jisoo's highly anticipated release, YG Entertainment dropped jaws with the stunning D-1 poster for her title track, FLOWER and album ME. Jisoo effortlessly exudes an ethereal aura in her teal dress adorned with gorgeous flower-like textures and glittery makeup. Brace yourselves for the unveiling of the masterpiece on March 31st!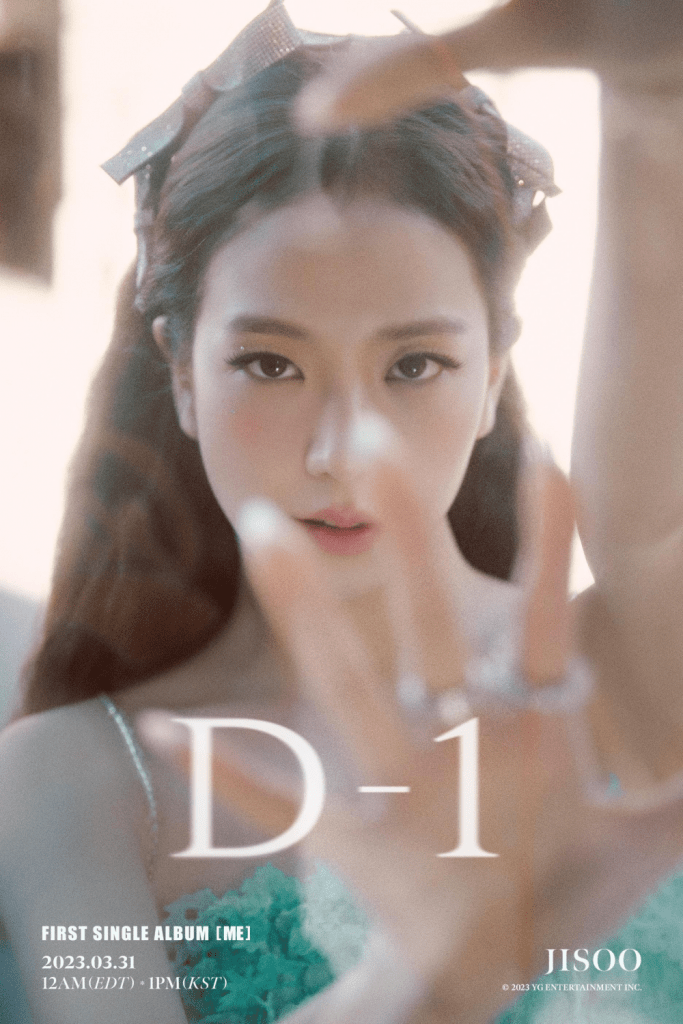 Jisoo Poster; Picture Courtesy: YG EntertainmentWhat do you need to know about Jisoo's Solo Album?
BLACKPINK's Jisoo is about to unleash her solo debut album 'Me', and fans have already started joining the countdown. In a recent statement through her agency, Jisoo revealed that she's on a mission to discover music that truly speaks to her soul and showcases her unique talent. And boy, has she nailed it! 'Me' features two electrifying tracks, 'FLOWER' and 'All Eyes on Me', that blend heart-warming lyrics and infectious dance rhythms. With over 1.3 million pre-orders, 'Me' has already smashed records and proven that Jisoo is a force to be reckoned with. We can't wait to see what she has in store for us next!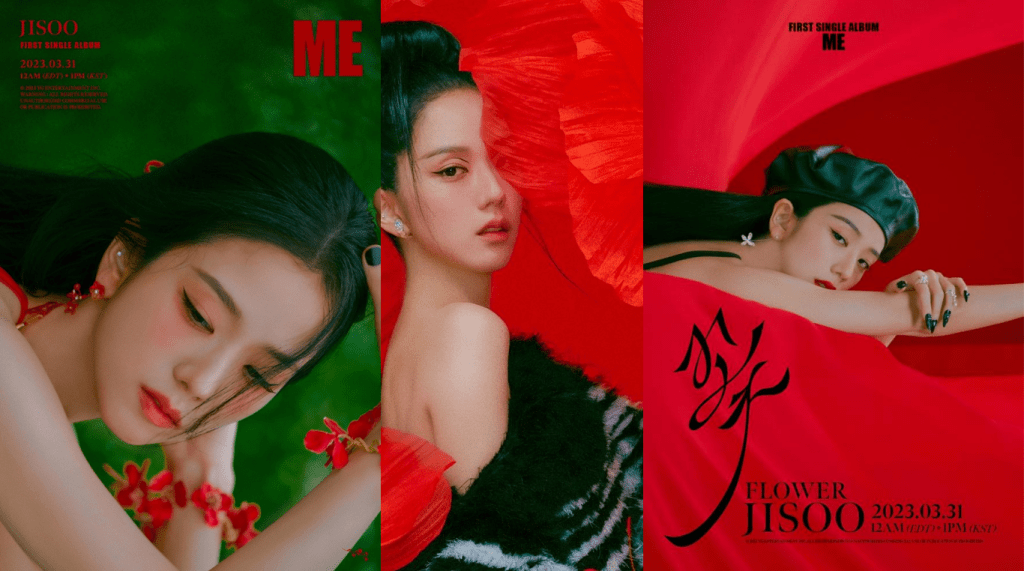 'ME' – 
The teaser is only about 21 seconds long, but you can see the ravishing visual cinematography and a fraction of the sound. According to YG Entertainment, Jisoo, in the teaser, displays an array of auras, including an unfamiliar solitude, an exquisite ambience, and intriguing charisma. Furthermore, Jisoo's attractive tone can be met by the melodic verses and chord changes of 'I left only the scent of flowers' on the minimal arrangement. While the gradually increasing sound builds tension, red flowers blossoms between Jisoo's open palms, raising the possibility of future events.
BLACKPINK – 
Rumour has it that BLACKPINK and Lady Gaga are teaming up to perform at a state dinner celebrating the 70th anniversary of the Korea-US Alliance. Hosted by President Biden and his wife, the event will feature these sensational artists, thrilling the audience with their powerhouse vocals and fierce moves. And the best part? This incredible partnership was suggested by the one and only Mrs Biden. So, mark your calendars for the end of April and get ready to witness history in the making! Get ready to experience an epic musical collaboration that'll blow your mind!