Cake Mixing Kicks In Christmas Celebrations At Radisson, CP

The annual cake mixing event at Radisson Blu Marina, CP not only kicked in the Christmas & New Year celebrations but relived the age old tradition of preparing rich Christmas cake batter that goes in the making of Christmas cakes.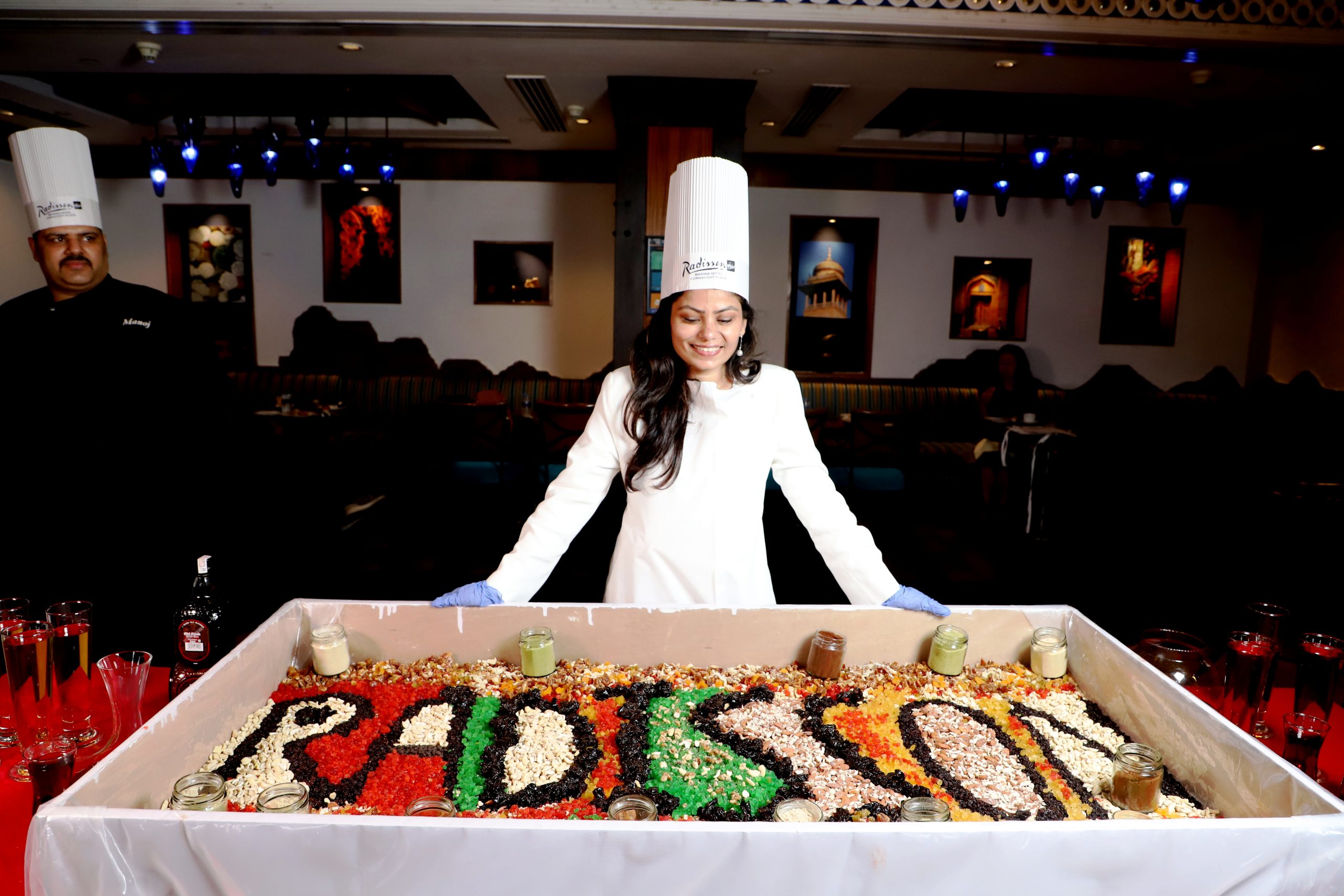 The practice of cake mixing is an age old tradition where kgs of dry fruits, nuts, grains, spices are combined together to form a mixture. This mixture is then soaked in alcoholic brands for a few days to let them soak all the flavours and aroma. Lastly, it is divided into parts which goes into the cake batter from which further christmas fruit cakes are baked.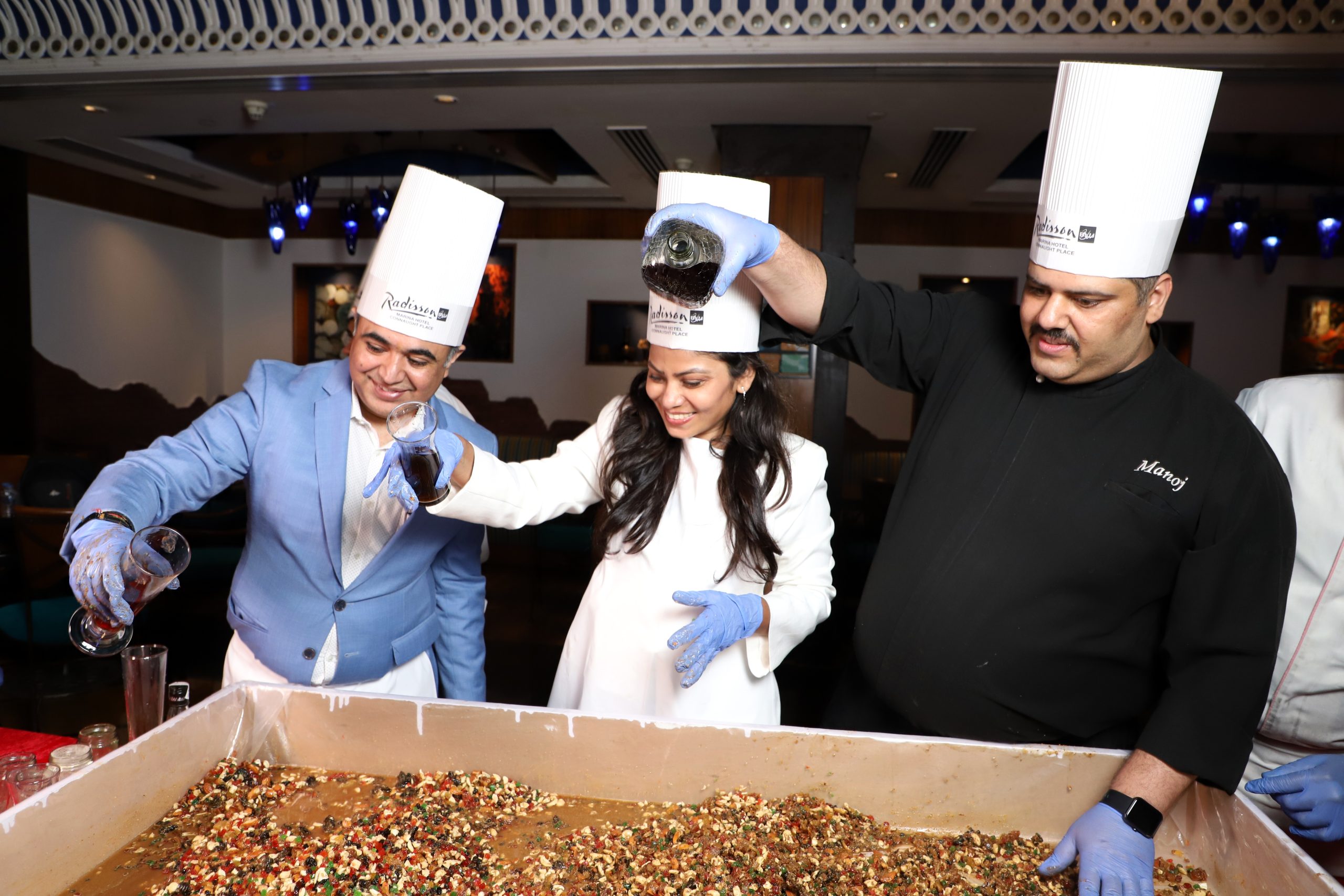 This year's the cake would be baked around December  and it will taste of love and happiness besides  the intoxicating taste of litres and litres of alcohol blended in it.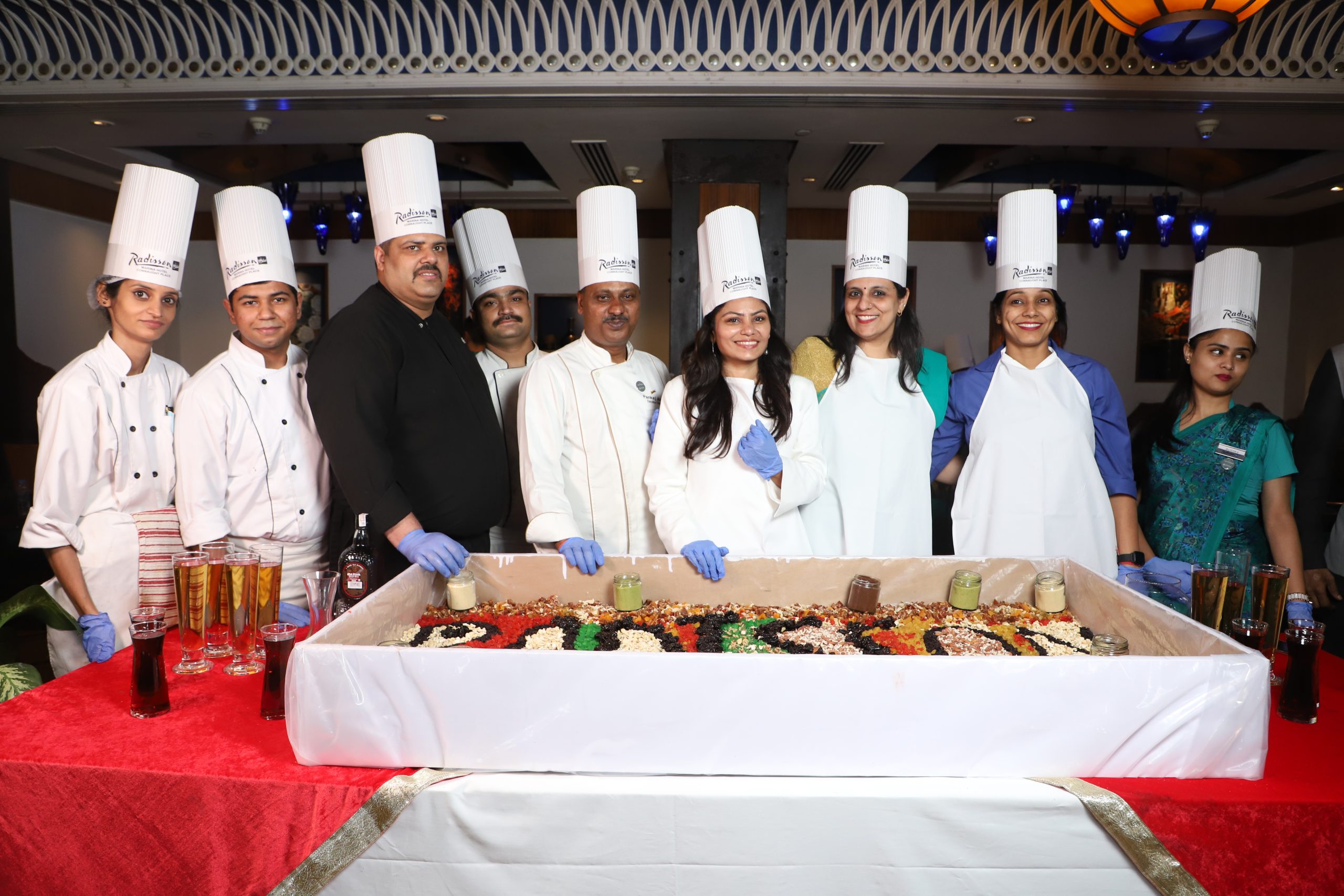 The Christmas cake and pudding when prepared would be eaten with brandy butter, rum butter, hard sauce, cream, custard or with a caster sugar.
As the cake mixing ingredients were brought  to the table ceremoniously (flambeed), it was met with a round of applause. Then the cake mixing ceremony was started.

By Khushboo Jain
Wellness Advocate, Founder of Madaboutwellness
@khushboojainwellness (Instgram)    khushboojainwellness (Facebook)  Read more…