Chhavi Mittal Slams People Over Using Face Filters For Clicking Pictures, "Lying To Yourself Is Worse"
The advent of social media has not only given people a platform to express their opinions but also to show the world their best looks. But many users on internet overuse filters to hide their physical flaws. Now, TV actress and producer Chhavi Mittal who is known for sharing her views on societal issues and norms very often, has slammed all those who use too many filters while clicking pictures. She also suggested them to love themselves in every form.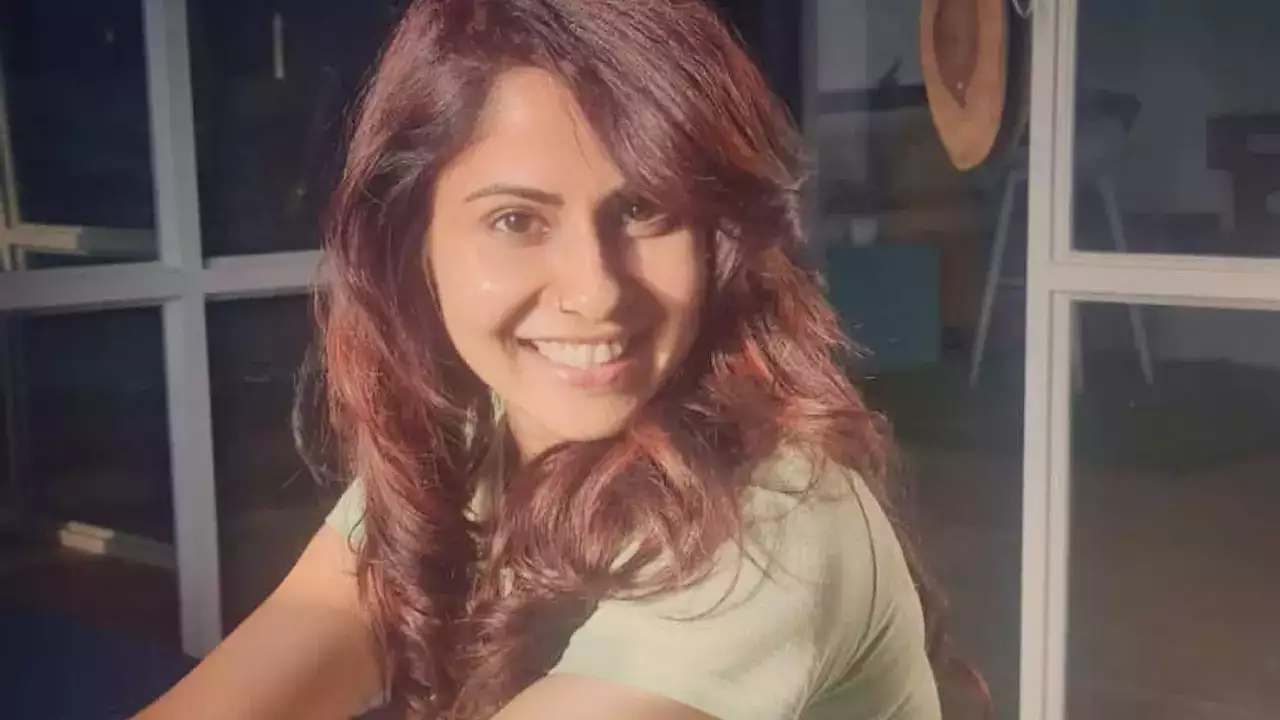 Taking to Instagram, Mittal shared a raw picture of herself from the gym showing her real skin. Alongside, she wrote a lengthy note taking a dig at the overuse of 'beauty filters' by people.
She begins by saying that at present time, most people use Instagram filters whenever people click pictures. Sometimes, they (filters) don't even make them look good and the idea of taking pictures gets completely defeated in a filter. But when she tries telling people to not take her picture with a filter, they don't appreciate it.
Calling such a picture 'purposeless', Chhavi explains that after two years, when a person turns back to look at the memories and feel those emotions once again, he won't be able to. That's because he has forgotten to actually document his age graph completely in pictures.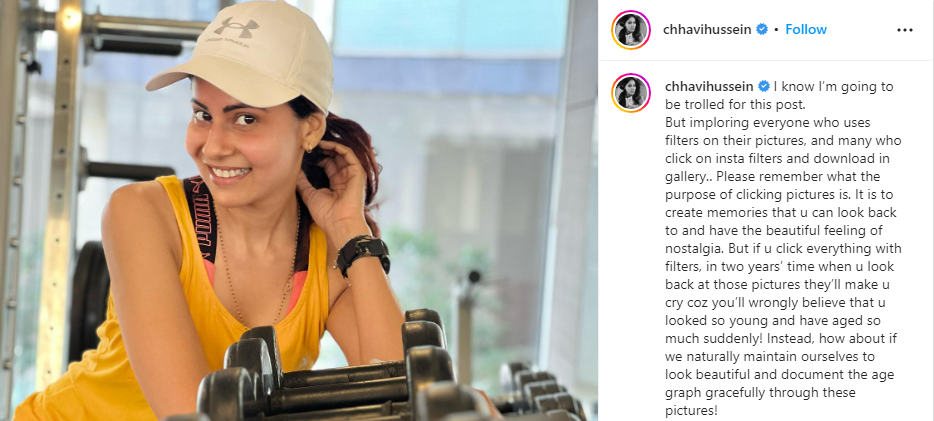 "There's no message that you want to convey. There's no real feeling that you want to share. Why are we sharing? Why are we putting posts on Instagram? And what are we sharing? If it's not real? Why are we doing it? Just these thoughts bother me a lot," continues the actress.
Quoting her own example, Chhavi asserted that at the age of 42, she is quite secure in life. Though she does not possess the best eyelashes, she loves them. She also think that her eyes look really small because of that, but she finds them cute and pretty and expressive.
The actress believes that if one doesn't feel good about themselves when they look in the mirror, then what's the point in feeling good about using a filter. "It's like lying to yourself which is worse than lying to others. You have to love yourself the way you are and understand that everybody ages and that it's okay to be imperfect," concludes the Tumhari Disha actress.