Exclusive!! Checkout The Wedding Pictures of Kiara Advani And Siddharth Malhotra Here!
Kiara Advani and Siddharth Malhotra are legally married now. Today, in the presence of family and close friends at the Suryagarh Palace in Jaisalmer, both of them tied the knot. Every ritual of this marriage function was kept very secret. And the inside photos of any of their rituals is now revealed in the media.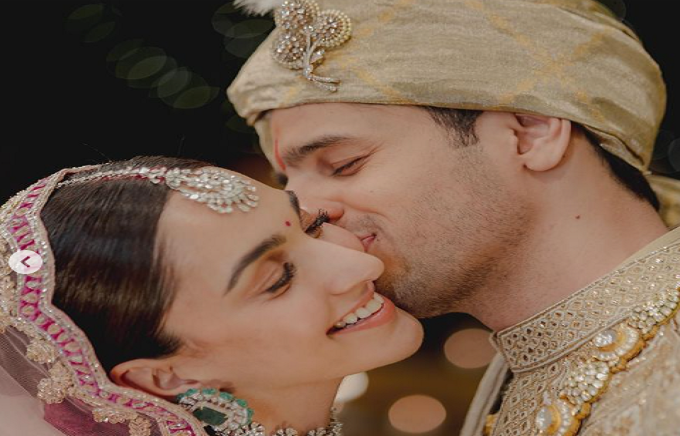 Kiara Advani and Siddharth Malhotra
The marriage has taken place and when the band along with others came out after the marriage, the media asked them for the inside details, which revealed that the marriage took place with great fanfare in which Kiara wore pink lehenga and Siddharth wore silver colored outfit.
All the wedding rituals are almost over now. Fans were eager to know how Kiara Advani, who became the daughter-in-law of a Punjabi family, looked in bridal outfit. So, now the wait of all her fans is over and Kiara's bridal outfit pictures are out.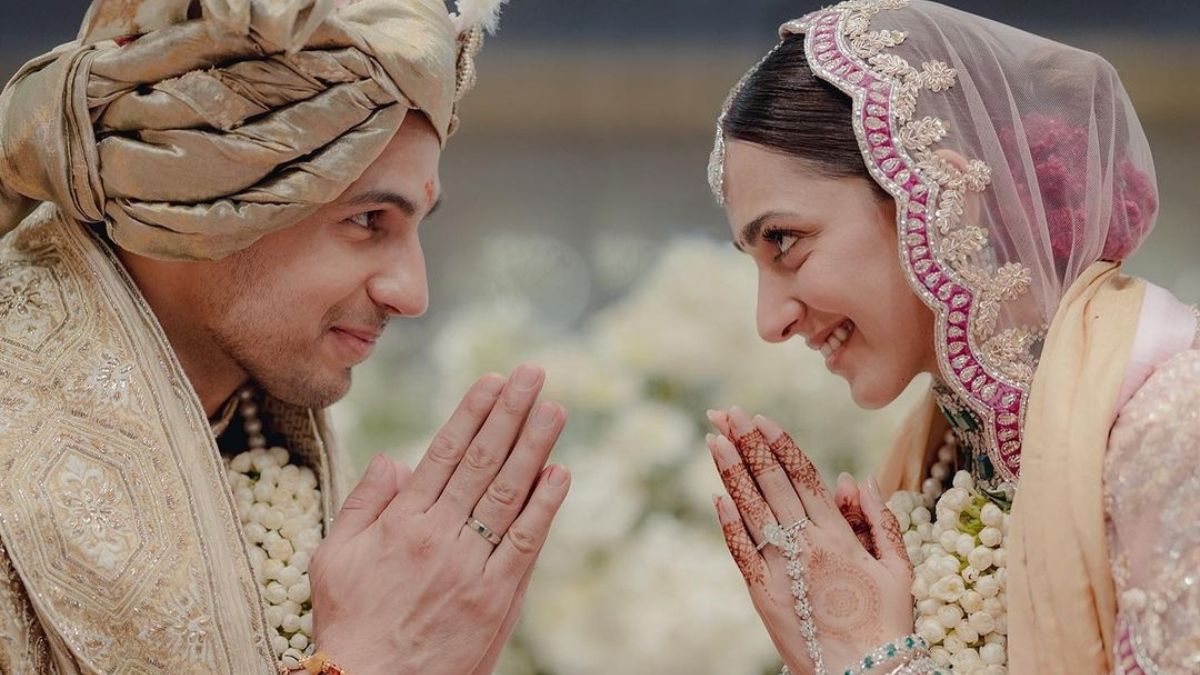 Kiara Advani and Siddharth Malhotra
While Kiara looked stunningly beautiful in pink heavy lehenga that she paired with light green emerald jewelry studded with the American diamonds. Meanwhile Siddharth is the setting new groom fashion statement now. Meanwhile, there is news that tonight their wedding reception is going to be held at Suryagarh Palace only, which will be a grand party. Earlier there was news of reception at two places i.e. Delhi and Mumbai, but now it seems that there will be a party only here in which more B-Town celebs can reach. Tomorrow morning this couple can leave from Jaisalmer.