Kangana Ranaut Questions Karan Johar Over Manipulating Brahmastra BO Numbers, "What's The Desperation?"
The much-anticipated visual spectacle of Ayan Mukherjee, Brahmastra has finally come out. From audiences to critics, everyone is busy reviewing the movie made on a record-breaking budget of Rs 400 crore. And joining them recently was brutally honest actress Kangana Ranaut.
After sharing her piece of mind on the larger-than-life movie, Kangana is now back again at it for questioning producer Karan Johar about manipulating the box office figures of the film. The arch enemy of Johar has said that the reported collections of Brahmastra Part One: Shiva are fake and that she wants to interview Karan to know how he calculated such numbers.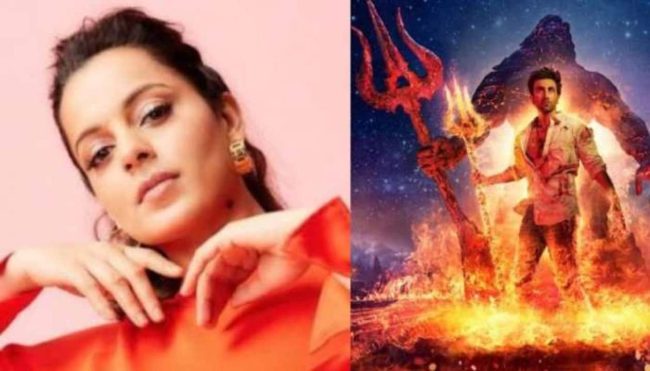 Taking to her Instagram stories, Kangana wrote, "I want to interview Karan Johar and understand why is he declaring gross collection of Brahmastra and not net collection? what is the desperation? Also after making 60cr ( that's what the net collection they have declared, I don't believe in this number but Net amount India is 60cr for two days according to them ) even if we believe them how come 650cr film emerged a hit already…"
"Karan Johar Ji please enlighten us… because I am afraid there are different laws of nature for movie mafia and different ones for mere mortals like us…. Hence different mathematics for the privileged people like you and different mathematics for underprivileged like us… please enlighten us on this," she continued.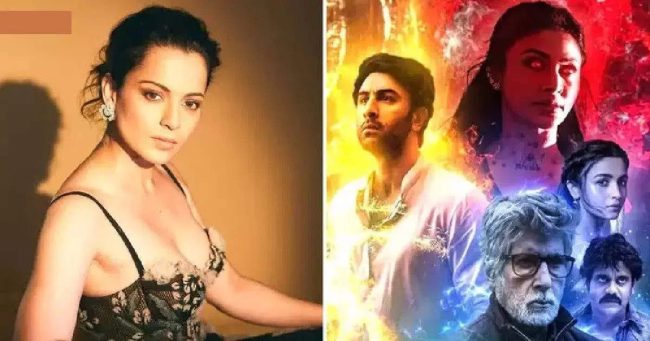 Before this, the Dhaakad actress also posted a story stating that she wants to learn Maths from Karan Johar. "Yeh Karan Johar mathematician ka maths… humko bhi seekhna hai," she penned.
Previously, Kangana declared Brahmastra a disaster and took a dig at Karan Johar. Slamming Dharma's head, Kangana wrote on her Instagram story, "People like Karan Johar should be questioned for their conduct. He is more interested in everyone's sex life than in his film scripts. He self admittedly buys reviews, stars, and fake collection numbers and tickets. This time around he tried to ride Hinduism and the south wave. They will do everything but not hire competent writers, directors, actors and other talents… why not in the first place hire those they went begging to fix this disaster called Brahmastra."
As per the shared Box office performance, Ranbir Kapoor-Alia Bhatt starrer Brahmastra has crossed Rs 150 crore-mark in gross box office collection worldwide in two days.