Kareena Kapoor Khan wished her BFF, Malaika Arora, with candid photos and a touching message. Malaika Arora is one of the most attractive actors in Bollywood and hardly needs an introduction. This diva transformed item numbers and did not spare any effort to slay the screen with her thumkas, whether it was her breakthrough dance number, Chaiyya Chaiyya, or the smash single Munni Badnam. On October 23, 2023, Malaika's best friend, Kareena Kapoor Khan, gave her one of the nicest birthday greetings as she turned one year old.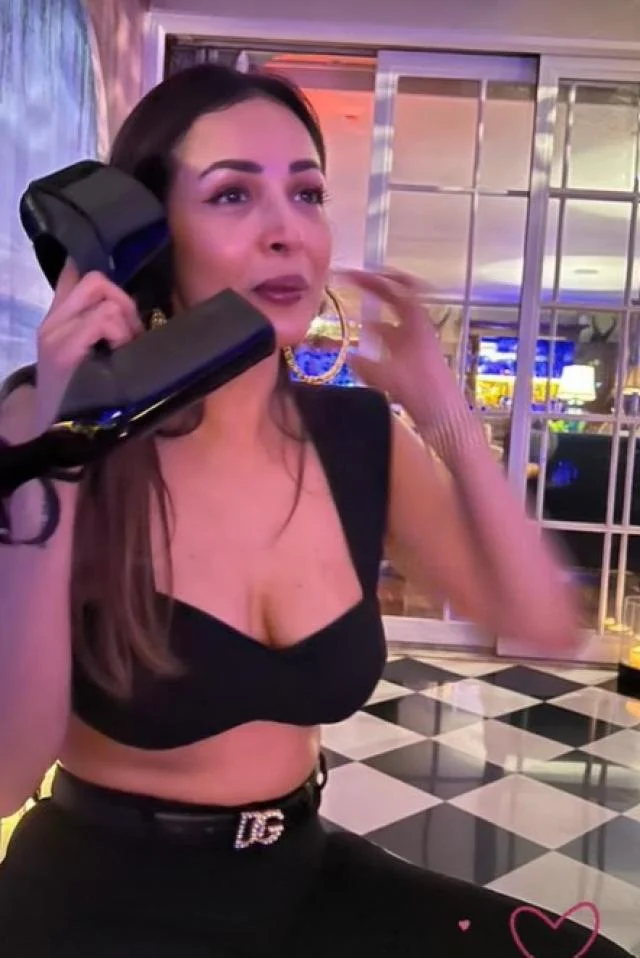 Kareena Kapoor shares candid pictures with Malaika
Kareena Kapoor took to Instagram Stories to share intimate, unseen photos of herself and Malaika during their outings. Malaika held a black heeled sandal up like a phone in the first photo. Malaika and Kareena were seen giggling heartily and pulling someone's boots in the other photo.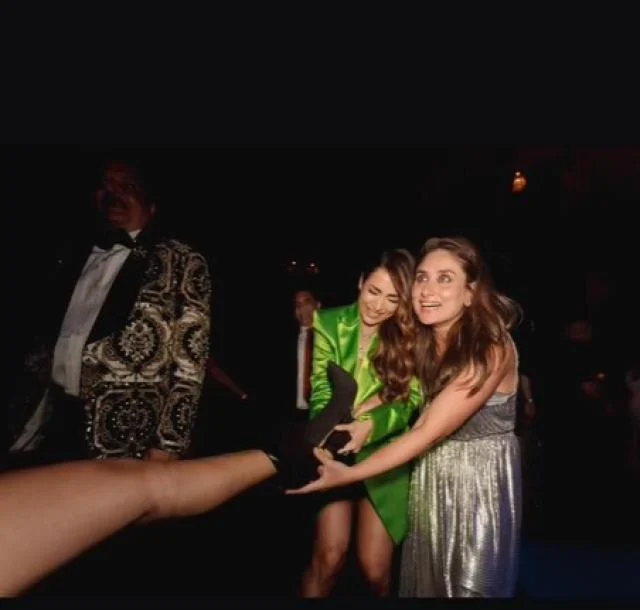 The third photo, in which the best friends were seen giving each other a heartfelt embrace, was the most memorable. In addition to the unguarded photos, Kareena wrote a poignant birthday message for Malaika, emphasising their relationship. Written by her: "These three pictures symbolise our love for each other, our sisterhood bond and of course our love for joothaaaas.. love you Malla. Happy birthday gorgeous."
Kareena Kapoor and her bond with Malaika Arora
Kareena Kapoor Khan, Amrita Arora, Karisma Kapoor, and Malaika Arora have disproved the common belief that actresses cannot be friends. There's no denying that they are the most talked about girl squad in the glamour industry—they go out, party, celebrate birthdays, and even work out together. The millennial generation is seriously lusting after these hotties with just one look.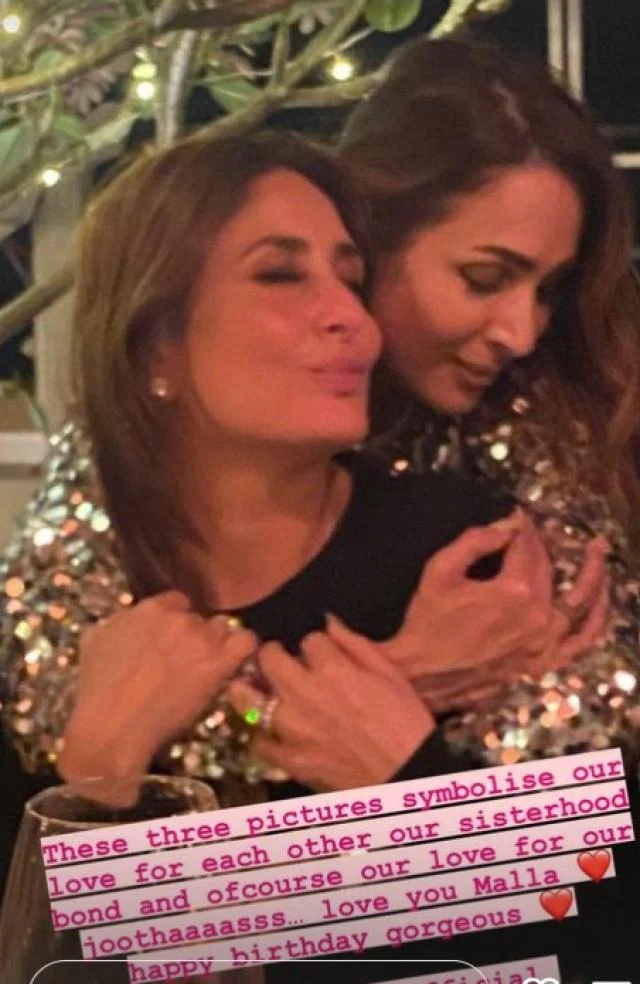 Kareena, Karisma, Malaika, and Amrita's friendship dates back a long time. Amrita once discussed the same topic and disclosed the following on Kareena's radio show, What Women Want: "Who would you share your deepest, darkest secrets with? Apart from our husbands, we all need that one friend with whom we confide about everything, without being judged. Sometimes we want a friendly opinion so it's important for a girl to have that rapport where she can pick up the phone and call someone with whom she can smile, cry and be silly with."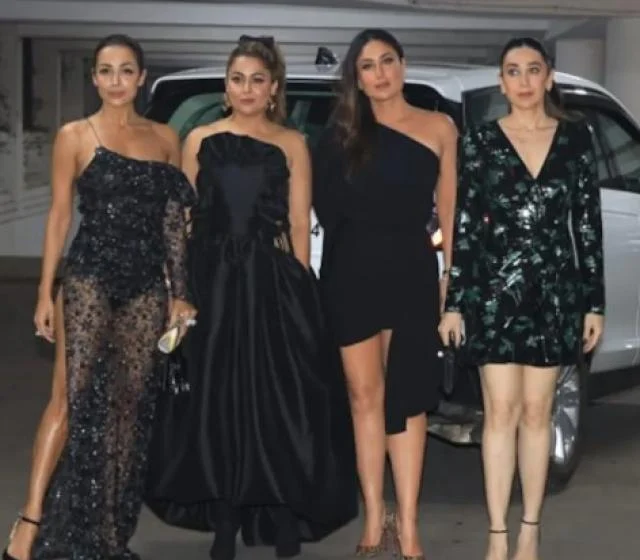 Aside from her job, Malaika Arora is frequently in the news for her relationship with actor Arjun Kapoor. For those who don't know, Malaika previously wed the star Arbaaz Khan. However, in 2017, the pair decided to call it quits on their 17-year marriage and filed for divorce. Malaika soon discovered love in Arjun Kapoor's arms.