Mukesh Ambani's Pic With Grandson Goes Viral: He's All Smiles At Becoming Grandfather
On Thursday, Akash Ambani and Shloka Mehta blessed with a baby boy. The Ambanis have made an official statement where they have thanked God for blessing the family with this great news. Soon after the news broke out, a picture of Mukesh Ambani with his grandson started surfacing on the internet. The image, posted on Instagram by Mumbai-based photographer Manav Manglani, shows Mukesh Ambani, all smiles, as he posed for a picture with his grandson at the hospital.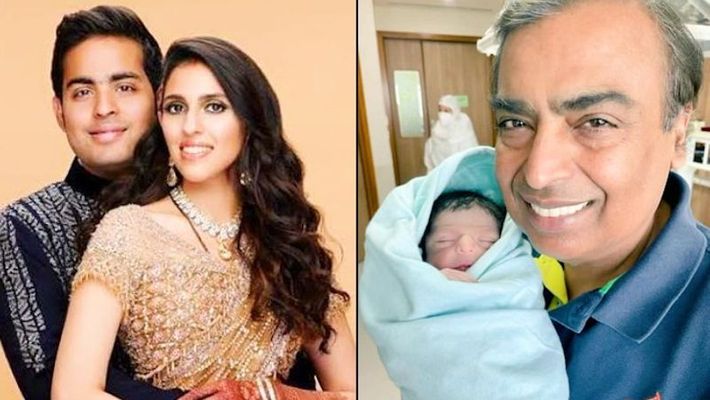 Announcing the good news, Ambnais said in their statement, "With the grace and blessings of Lord Krishna, Shloka and Akash Ambani became proud parents of a baby boy today in Mumbai. Nita and Mukesh Ambani are delighted to become grandparents for the first time, as they welcomed the great-grandson of Dhirubhai and Kokilaben Ambani. Both mother and son are doing well. The new arrival has brought immense joy to the entire Mehta and Ambani families." reads the statement.
The wedding of Akash Ambani with Shloka Mehta took place on 9th March 2019 and the wedding was one of the grandest events in India. Organized at the huge Jio Complex in Bandra, the wedding ceremony saw swarms of people flying down to bless the beautiful couple from the ex-presidents of different nations to the CEOs and directors of top global corporations and international banks, everyone was present at the event to shower blessings on the couple.