Ratan Tata, The Head Of The Tata Group, Welcomes Air India Back Into The Picture
The Tata Group recently acquired the government-owned airline,  Air India. The airlines have returned to the Tata Group after 68 years. It is considered one of the most important commercial agreements between the public and private sectors in the last year.
Interestingly, Air India was originally founded 89 years ago by JRD Tata. The acquisition has recently sparked a lot of interest in business circles and on social media. Ratan Tata took to Instagram to shared how he celebrated the Tata group's victory. He reported the click of an adorable flight-shaped cookie that was sent to him as a gift. "Welcome back Air India," read the inscription on the side of the cookie.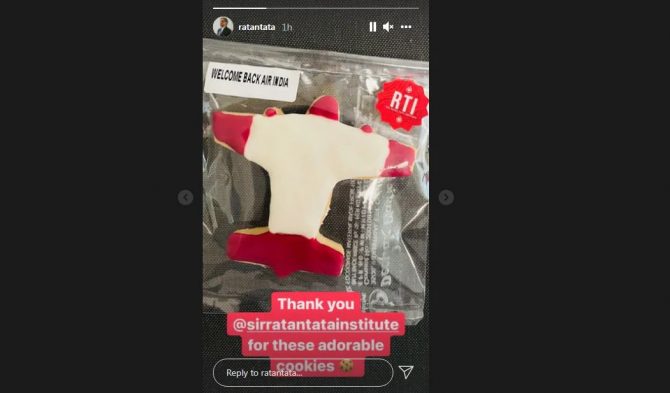 "Thank you for these adorable cookies," he wrote in the caption. The icing on the cake was red and white, the colors of the Air India brand.
The cookie was created by the Sir Ratan Tata Institute, a non-profit bakery in Mumbai founded by Lady Navajbai Tata in 1928. The goal of the facility is to enable women to obtain employment serving and cooking delicious dishes, cakes, pastries, and Parsi desserts.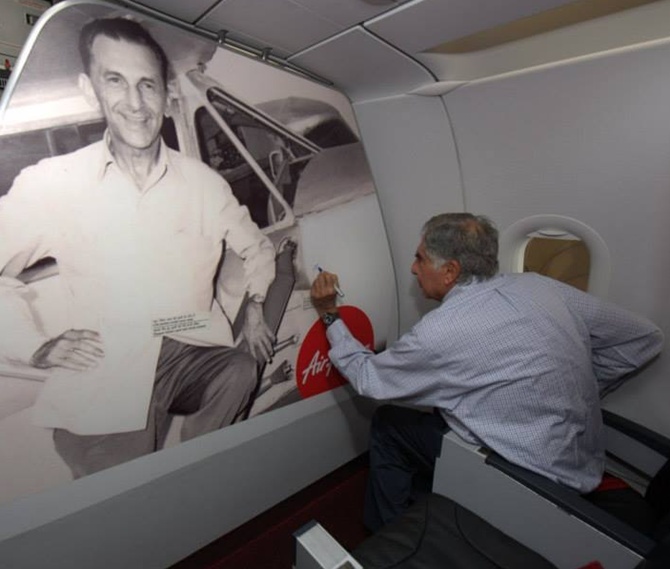 On Friday, October 8, Ratan Tata announced the official announcement that the Tata Group had won the Air India tender. The tweet has received nearly 400,000 likes and 83,000 retweets since the day it was posted. He also shared a photo of Mr. JRD Tata flying with Air India at a time when prestigious airlines were gaining international renown.
"The Tata Group winning the bid for Air India is great news! While admittedly it will take considerable effort to rebuild Air India, it will hopefully provide a very strong market opportunity to the Tata Group's presence in the aviation industry," "he shared in the letter on Twitter. He also thanked the government for opening selected industries to the private sector.