Six B-Town Divas Who Nailed Shimmer Trend; Check Out These Sizzling Pictures!
Missing out on our B-Town divas in terms of fashion is a crime. Statement-making outfits and dolled-up styles start in Bollywood and conclude on Instagram. Speaking of subtle, we all know that the new shimmer is subtle. So, if you're hesitant to pull off a shimmer look, it's time to take inspiration from Bollywood's shimmer trends.
Ananya Panday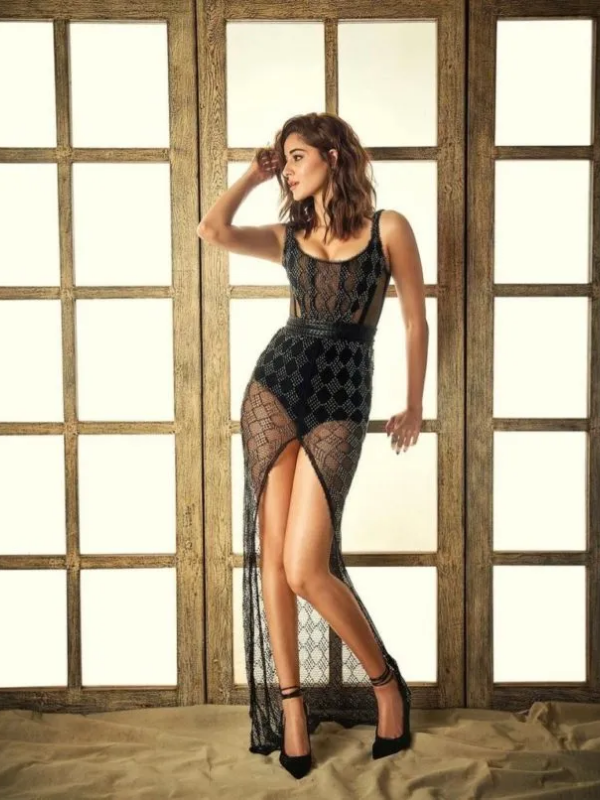 It's party time for Ananya, as indicated! Bollywood's shimmer trends keep us hooked to our phones, and Ananya Pandey makes it a point to charm us with her #ShimmerInSheer look. There's no denying that black is the colour of the season, and Pandey knows how to wear it well. Aadnevik's translucent beaded french lace gown was worn by the GenZ star. The sheen is complemented by sheer, and the high slit adds attitude.
Kriti Sanon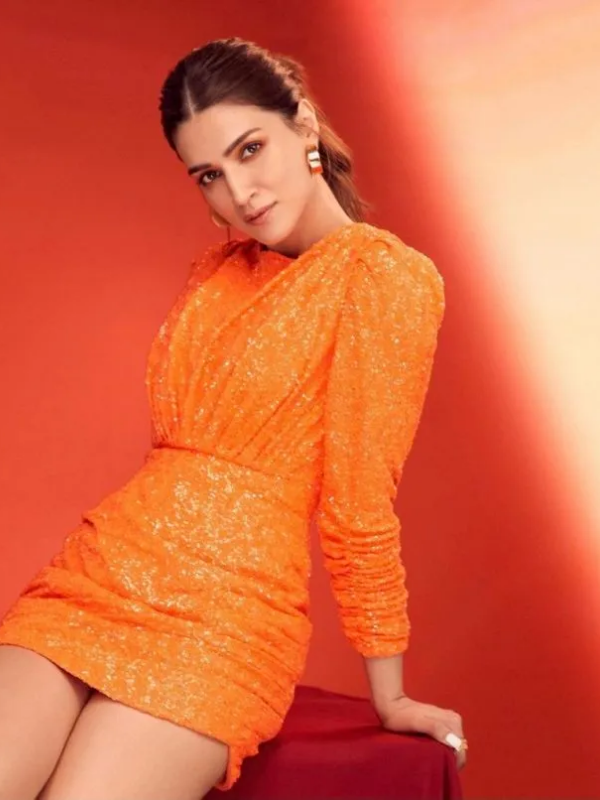 For our millennial diva, Kriti Sanon, orange is the new black. The ace actress looks stunning in an Orange sequins dress by Alina Anwar Couture. While promoting her new film, Bachan Pandey, Sanon radiated panache in this glittering ensemble.
Janhvi Kapoor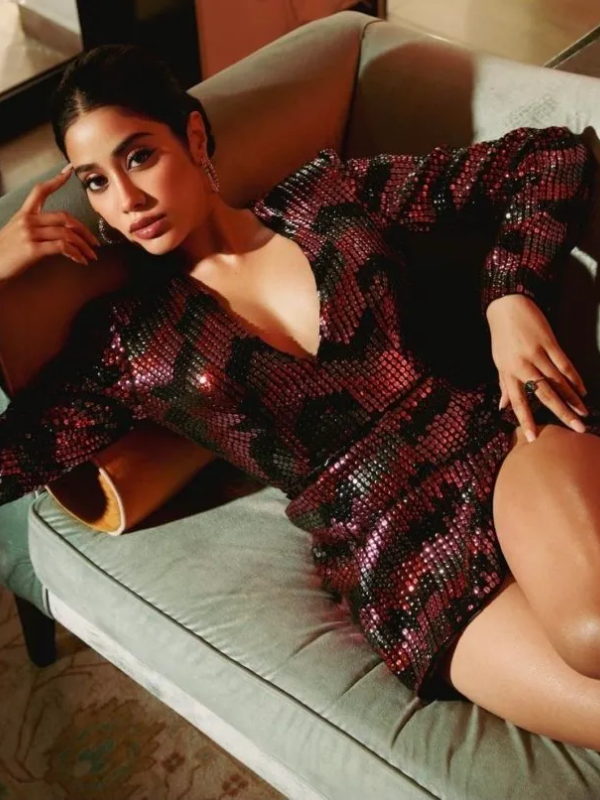 Janhvi Kapoor, a member of the GenZ generation, is next in line. Manish Malhotra's classic shimmery outfit gives Kapoor a hotshot appearance. In promoting Manish Malhotra's couture line, the Dhadak star leaves no stone untouched. Her clothing is noteworthy because of the plunging neckline and her gaze. To conquer the listicle of Shimmer trends in Bollywood, all one needs is Janhvi.
Malaika Arora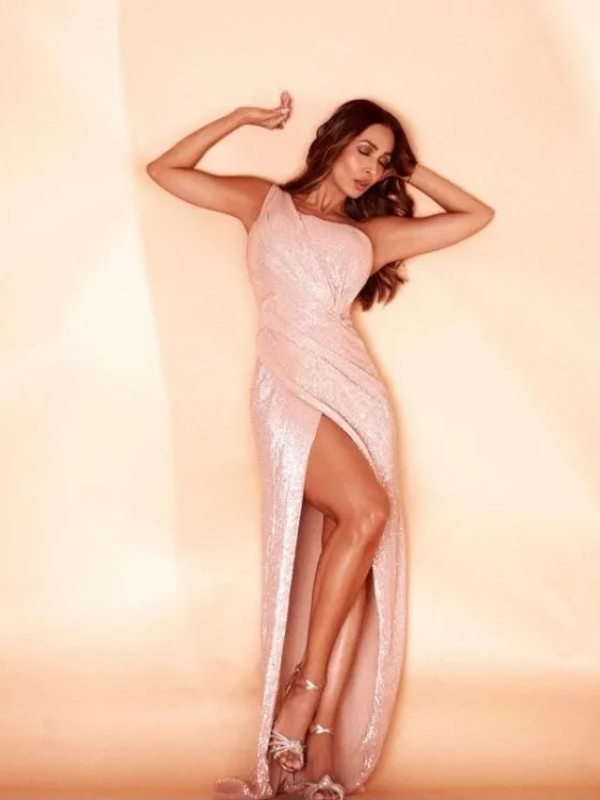 Let's call it a glitzy night because our very own Malla is no stranger to nailing Bollywood trends. Malaika Arora Khan seems to have mastered the shimmer trend in Bollywood. In a Maison Met one-shoulder sequined gown, she appears like a disco ball. Her style is made even more elegant by the sassy slit and the matty makeup.
Nora Fatehi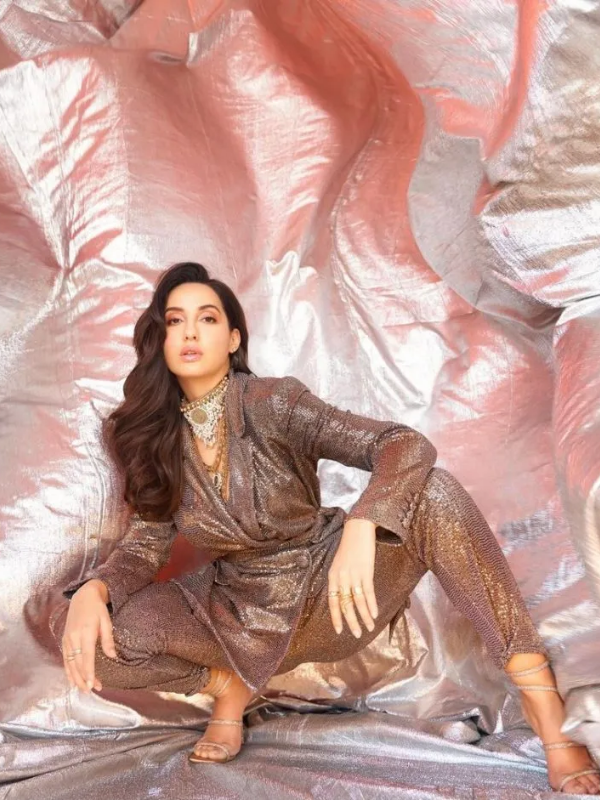 What about a glammed-up onesie from head to toe? There's no need to imagine because Nora Fatehi, our dance superstar, is giving us the #GoldenHourGlow with her ensemble. Elilhaam's golden sequined ensemble has Fatehi looking all dolled up. She nailed the Bollywood shimmer style and received a particular mention for it.
Madhuri Dixit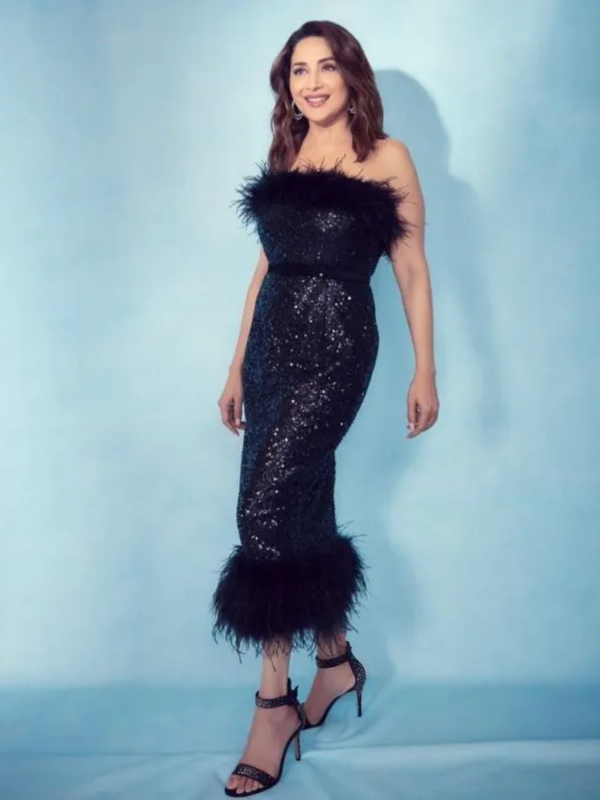 Well, it appears that the #DhakDhak girl would never be afraid to stir up a disturbance in the trendsetting train. With absolute elegance and ultimate charm, Dixit pushes Bollywood's shimmer trend forward. Nadine Merabi's all-black mid-length gown makes her look like a dream as she walks down the runway. The off-shoulder dress, which has ruffles on the top and bottom, is a wonderful example of luxury couture.