Wikipedia Calls Vivek Agnihotri's Film "Fictional Drama", Angry Director Gave A Befitting Reply!!
Vivek Ranjan Agnihotri's film 'The Kashmir Files' got a lot of love from the audience. The story of the exodus of Kashmiri Pandits during the 1990s was shown in this film very closely, which gave everyone goosebumps. However, there was a lot of controversy regarding the film. Many called the film anti-Muslim. So some people also said that why this issue is being raised after so long. In the midst of all this, now Wikipedia has also been written about the film, seeing which Vivek Agnihotri has got furious and he has given a befitting reply on this.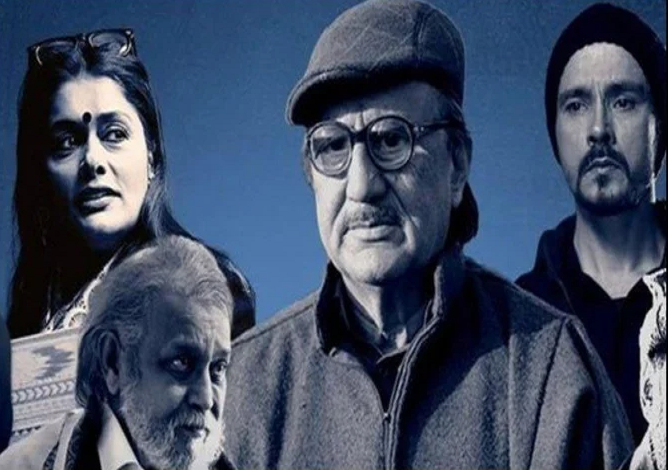 The Kashmir Files
Actually, 'The Kashmir Files' on Wikipedia was told a fictional story and Vivek Agnihotri did not like this at all. The Wikipedia page reads, 'The Kashmir Files' is an Indian Hindi-language drama film, written and directed by Vivek Agnihotri, made in the year 2022. The film depicts the fictional story of the displacement of Kashmiri Hindus from the disputed area of ​​Kashmir. The displacement in the year 1990 has been shown to be a mass genocide, which is mostly thought to be based on false and conspiracy stories.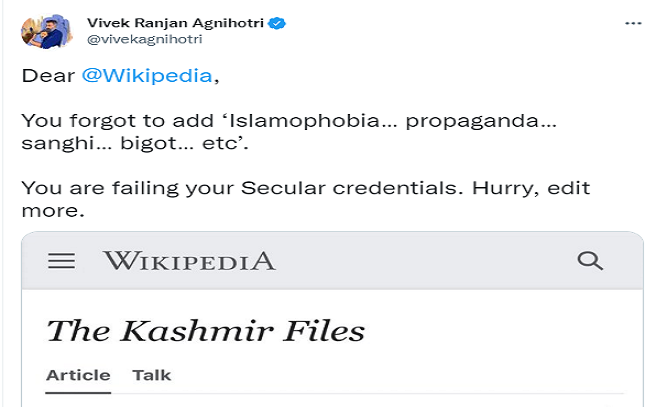 Vivek's Post
Vivek Agnihotri has tweeted a screenshot of Wikipedia's page, with which he has reprimanded Wikipedia. He wrote in his tweet, 'Dear Wikipedia, you forgot to add words like Islamophobia, propaganda, Sanghi and fanatic in this. You are losing your secular identity. Quickly edit it more.' Vivek Agnihotri has also tagged this tweet to Wikipedia.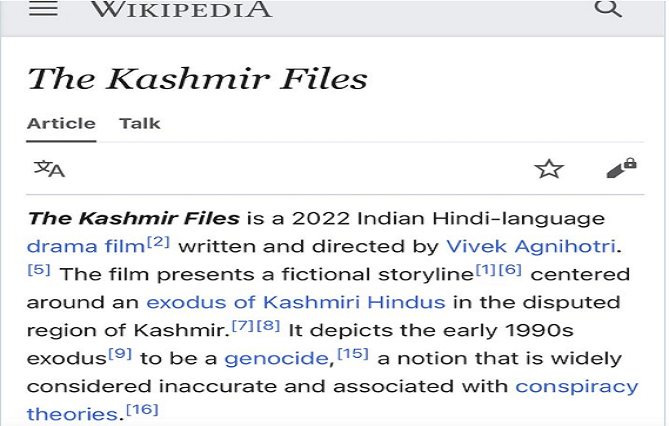 Wikipedia's Post
Vivek Agnihotri's film 'The Kashmir Files' was released in theaters on 11 March 2022. The film did not earn much in the initial days but gradually the film won the hearts of the fans, after which the film's earnings started breaking records. 'The Kashmir Files' has earned more than 330 crores and now Vivek Agnihotri is preparing to make 'The Delhi Files'. The director has announced his film.