Aaradhya, daughter of Aishwarya Rai Bachchan and Abhishek Bachchan, recently turns 12. Both the parents share shared heartfelt messages and pictures to wish their lovely daughter Aaradhya.
Aaradhya Bachchan is among the most loved star kids in B-town. She is known for her humble and kind nature. Celebrating her daughter's 12th birthday on November 16, Aishwarya, her lovely mother, shared a heartwarming message with a delightful childhood photograph to extend warm birthday wishes.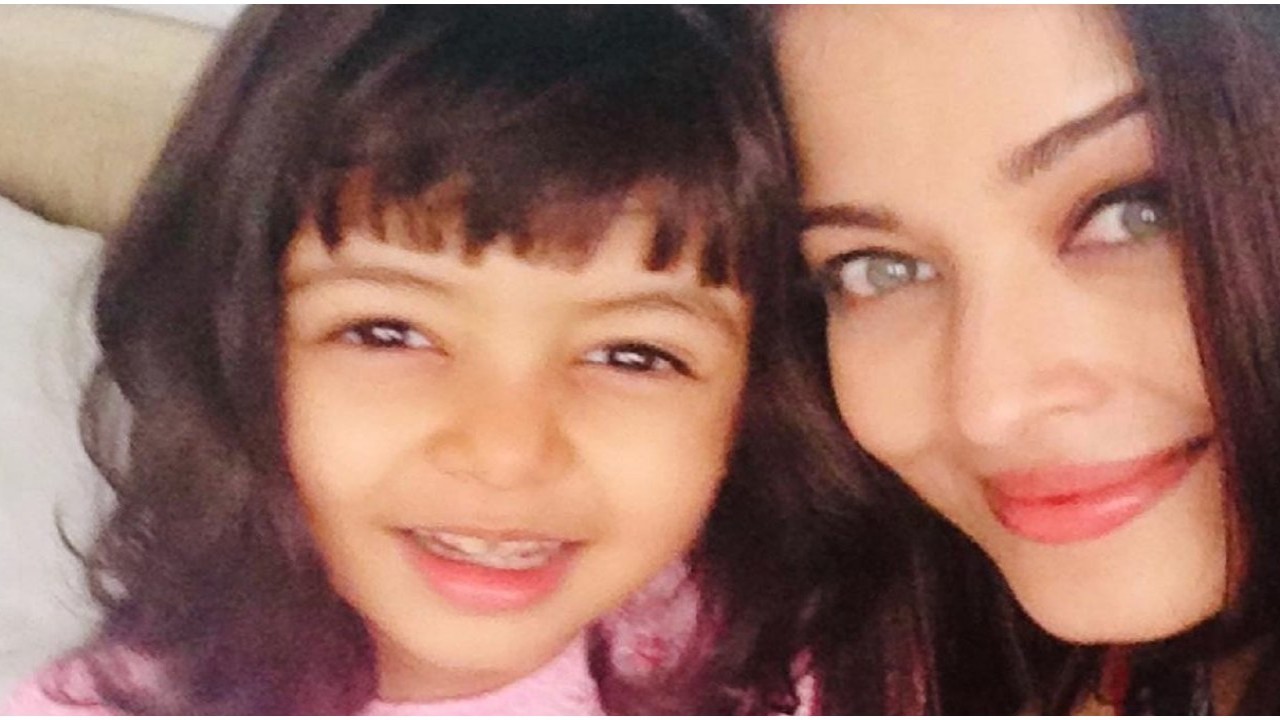 Aishwarya Rai Bachchan posts a childhood photo of her daughter, Aaradhya
Aishwarya Rai Bachchan took her to her Instagram to share warm birthday wishes. She shared a a childhood photo of her daughter, Aaradhya with a lovely note. On her 12th birthday, she penned down, "I LOVE YOU infinitely, unconditionally, forever and beyond my darling Angel Aaradhya. You are the absolute love of my life… I breathe for you… my soul… HAPPY HAPPY HAPPY 12th BIRTHDAY. God Bless you always ALLWAYS. Thank you for being YOU… precious love… I love you the mostestestestestestestestestestestestest. You are the bestestestestestestestestest".
In the picture by Aishwarya Rai Bachchan, her lovely daughter Aaradhya, donned in a pink frock, smiling at the camera as she poses with her mother for a selfie.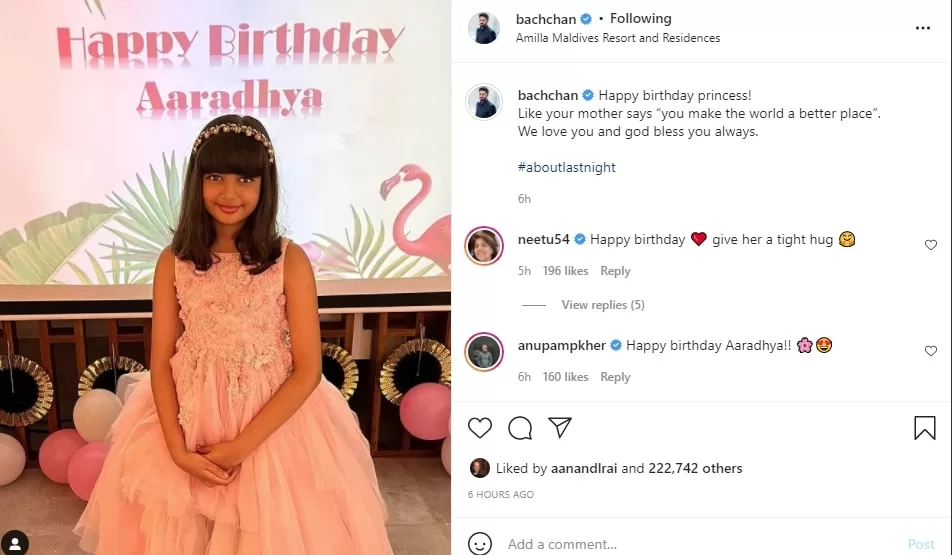 Abhishek Bachchan expressed his love on his daughter's birthday
Earlier today, Abhishek Bachchan also shared an adorable childhood photo of Aaradhya to celebrate her special day. In the shared picture, a cute Aaradhya looks at her father affectionately. Accompanying the photo, the actor wrote, "Happy birthday my little princess! I love you most."
Aaradhya's fans also expressed their love on Aishwarya's post and Abhishek Bachchan's post. One of the fans wrote "Happy birthday to you Aaradhya. I love you unconditionally the way I love your beautiful Mom in the world. Sending you a lot of birthday wishes from Africa." Aishwarya Rai Bachchan and Abhishek Bachchan welcomed their daughter in 2011.