Amitabh Bachchan Reacted Like This When A Kid Asked Him Questions In KBC
Recently Sony Tv shared an IG handle of KBC Students week in which a kid is asking Amitabh Bachchan questions about Aaradhya and his childhood. The special thing about this student week is that the children will get points instead of money. But the twist in this is they can redeem the points once they will be 18 years old.
The child asked him some funny questions like "Sir, your height is so tall, so do you clean all the fans in the house?", "When you go to Aaradhya's annual day function, do people watch the show or look at you?", "When you were young and did not study, did your mother also beat you up?" To which he said that "ye bacha to humari saari pol khol dega".
Sony tv shared this video on its official page with this caption- The entire nation wants to know the answers to the questions! This time, AB sir will be on the hot seat as our little prodigies ask him the most whacky and creative questions possible! Watch this and many more adorable moments on our #StudentsWeekSpecial on #KaunBanegaCrorepati."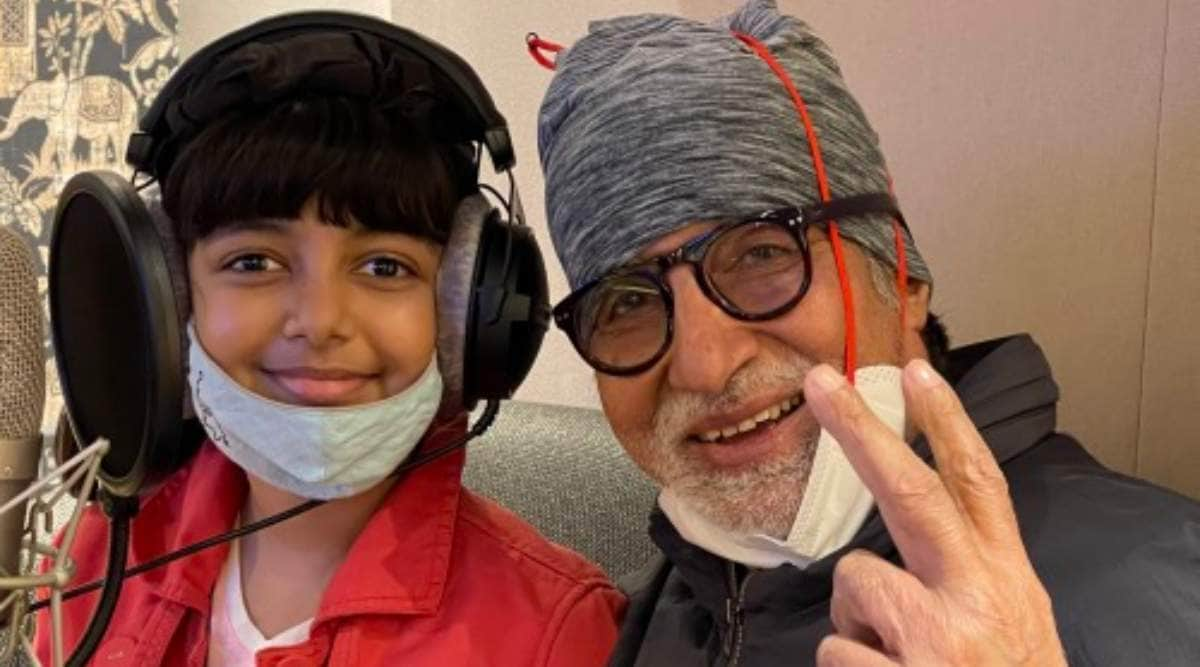 On the account of Amitabh Bachchan's granddaughter whole, Bachchan family is busy in wishing her on social media which reminds many episodes in which Amitabh Bachchan shared incidents about Aaradhya. Once he shared an incident when he had mistakenly interrupted his granddaughter, Aaradhya Bachchan's virtual class. He had recalled that when he once saw Aaradhya doing yoga poses, he had asked her what she's doing. To which, Aaradhya had asked him to move aside as her online class was going on and her teacher was teaching yoga. and in another incident, he said " When I want to spoil my grandkids, I am so authoritative that their parents dare not oppose me. Aaradhya will still come and destroy my working desk, as she wants to use this pen and wants to write things, and wants to play with the laptop. It brings immense joy and is a beautiful experience."
On work foot, he was last seen in Chehre and is hosting KBC in current.
read also- https://www.womansera.com/hardik-pandya-clarifies-about-the-watches-that-are-seized-deets-inside/