BJP Leader Calls Arjun Kapoor A 'Flop And Frustrated Actor', Says, 'He Should Focus On His Acting'
The Boycott culture in Bollywood has become quite normal these days. Of late, we saw many big-budget films suffering huge losses due to this growing 'Cancel culture.' Aamir Khan's Laal Singh Chadda and Akshay Kumar's Raksha Bandhan are two prime examples of how hatred from the audience is destroying the hard work that actors put in for years to make a film.
Recently, actor Arjun Kapoor, who is known for speaking his mind put across his point of view on the ongoing Boycott trends in Bollywood. When netizens got to hear what Arjun has to say on the same, they started trolling him. After receiving much flak from social media, now the actor is at the receiving end of a minister from Madhya Pradesh.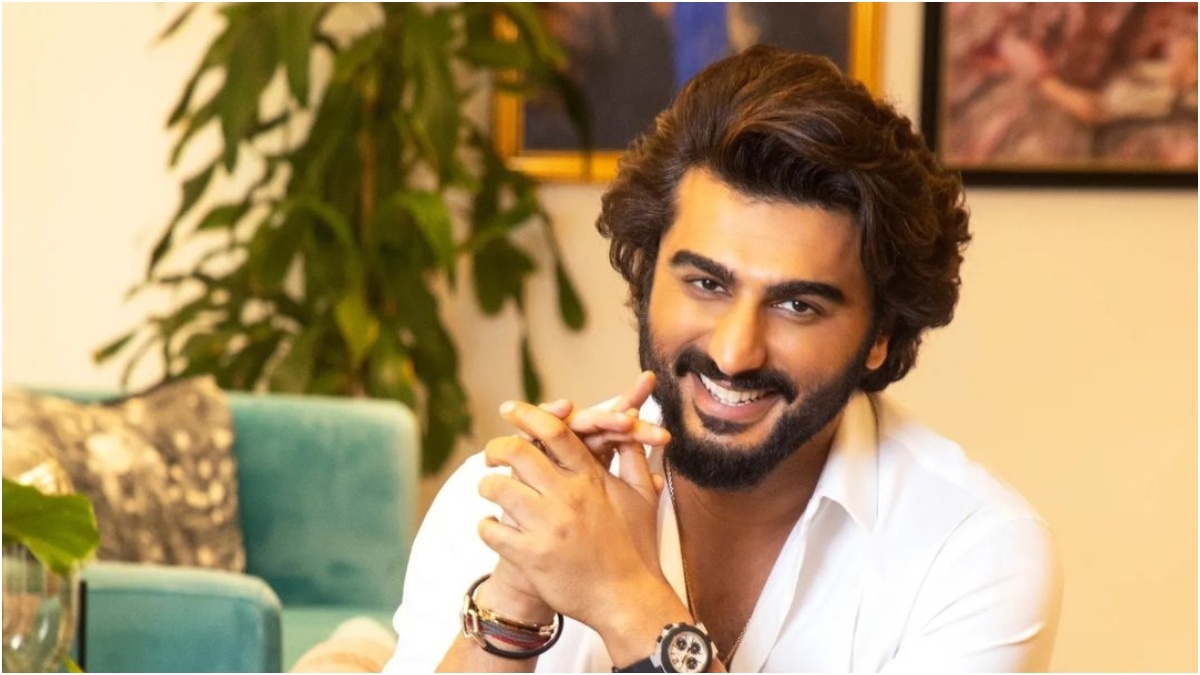 The Home Minister of Madhya Pradesh Narottam Mishra is pissed off by what Arjun has said. In his recent address, he called Kapoor a flop and frustrated actor, who needs to focus on his acting.
Mishra stated, "If a flop and frustrated actor threatens the audience, I don't consider it good. Instead of threatening the audience, I think he should focus on his acting. I have a question for him, does he or any his well-wishers supporting Tukde Tukde (gang), have the guts to make films on any other religion? Or say any disrespectful words about those religions or show their gods in a bad light? They do this only with us Sanaatanis. And after they threaten us. Wait Arjun ji, the public is very well aware now."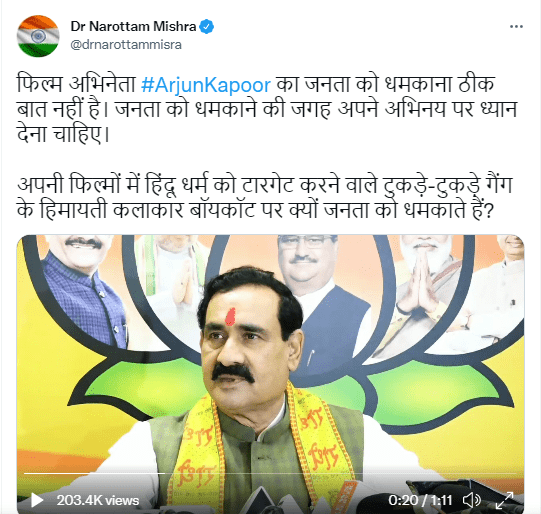 For the uninitiated, Arjun, in his recent interaction with a media portal said that he thinks Bollywood has made a mistake by being silent for so long on the Boycott trends. He is of the opinion that the decency of actors has been mistaken as their weakness. Further, he mentioned that the film industry needs to come together to put an end to this 'Cancel culture.'