"Diya Aur Baati" Fame & South Indian Actress Prachi Tehlan Files Complaint Against Husband After 2 Years Of Marriage!!
Prachi Tehlan, who married her old friend Rohit Saroha two years ago, has filed a complaint against her husband with the Delhi Police. Along with the complaint lodged at Prashant Vihar police station, Prachi has also submitted a video in which her husband can be seen purportedly wielding an illegal weapon. Delhi Police have also confirmed that Prachi's complaint has been registered. Sources close to Prachi tell that she is very scared these days and is rarely going out of her house.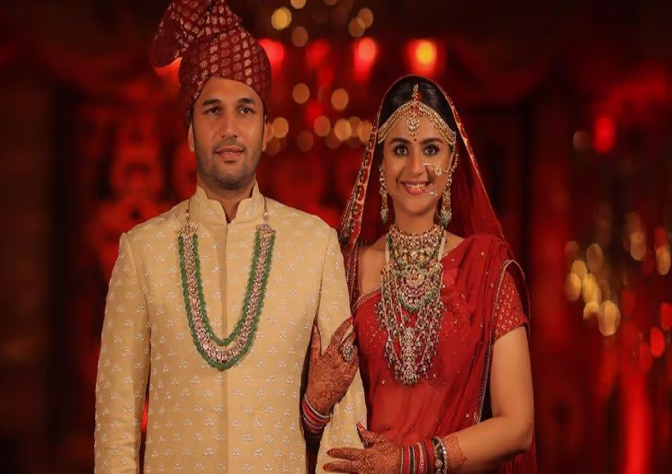 Prachi Tehlan
Prachi posted a video on Twitter late last night. The country's Home Minister Amit Shah, Delhi Chief Minister Arvind Kejriwal and Delhi Police have been tagged in this post. According to Prachi, the person seen in the viral video is Rohit Saroha and he is firing with an illegal weapon. In this viral video of harsh firing, four fires can be seen and at first glance this weapon is like the shot gun seen in the movies. Upon investigation, it was found that before posting this video, Prachi also lodged a written complaint about this at Prashant Vihar police station a day ago and handed over this video to the police in a pen drive.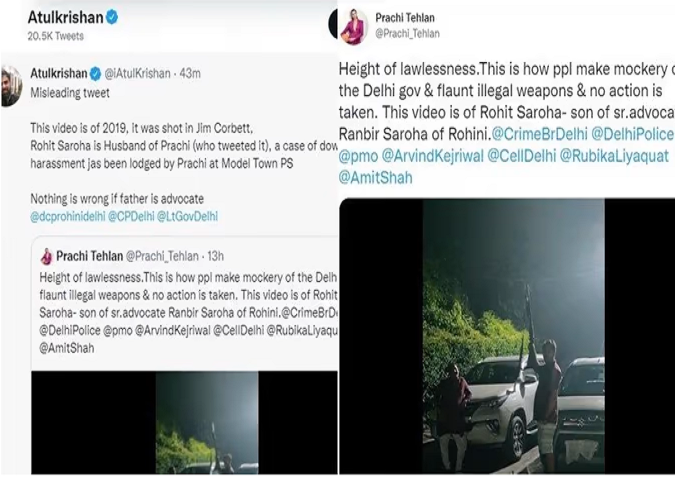 Prachi Tehlan's Post
Quoting Prachi Tehlan's tweet, a journalist has told this video of Jim Corbett Park and identified the person who fired as Prachi's husband Rohit Saroha. It was also written that Prachi Tehlan has filed a case of dowry harassment at the Delhi's Model Town police station. This tweet reveals that Prachi Tehlan and Rohit Saroha's marriage which was held two years ago is on the verge of collapse.
Prachi Tehlan married Rohit Saroha just days after the release of her popular Malayalam film 'Mamangam'. At the time of marriage during the Corona transition period, Prachi had told that she knew Rohit for the last eight years. Due to some differences, the two also separated but the distance created by Corona reunited them again. Prachi then said, "It's hard to believe that we didn't talk to each other for so long. This time when the strings reconnected, Rohit proposed to Prachi for marriage the very next day and the wedding took place."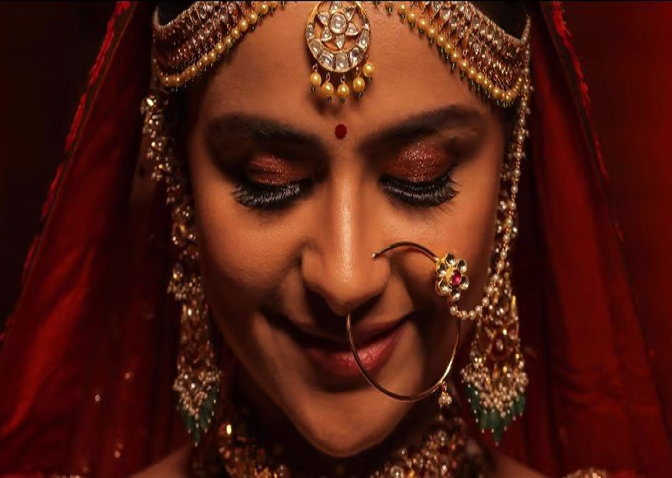 Prachi Tehlan
Prachi made her mark with television's superhit serial 'Diya Aur Baati Hum' and then made her mark on the big screen too. Prachi's film 'Mamangam' released in Malayalam, Telugu, and Hindi. Apart from the Gulf countries, this film did good business in India. The news of Prachi's marriage started coming just after the film became a hit. Prachi Tehlan, who was a national level netball player, has had a lot of fame in Mumbai nd South Indian cinema.