Filmmaker Vikram Bhatt Dedicates Song To Daughter Krishna Bhatt As She Gets Engaged To Vedant Sarda; See Pics!
Filmmaker Vikram Bhatt's daughter Krishna Bhatt got engaged to Vedant Sarda. Taking to Instagram, Vikram shared several pictures on Monday. He wrote a note too.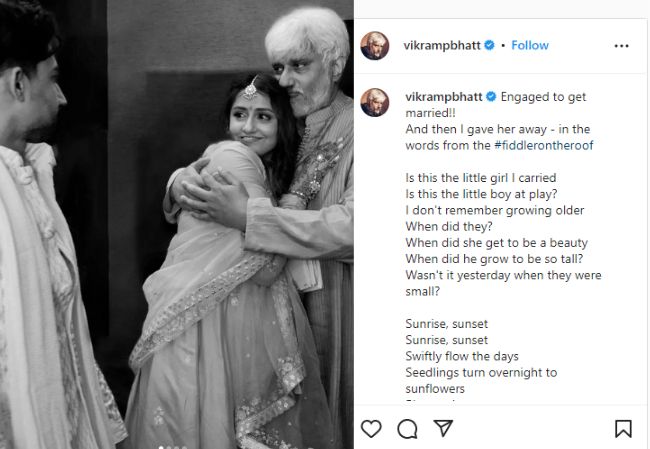 In the first picture, Vikram and Krishna were seen hugging each other. She smiled as he planted a kiss on her head. Both of them looked at Vedant who was standing nearby.
The next few pictures showed the pair smiling as well as striking different poses for the camera. For the event, Krishna wore a yellow-white ethnic dress with jewelry. On the other hand, Vedant chose a white dress.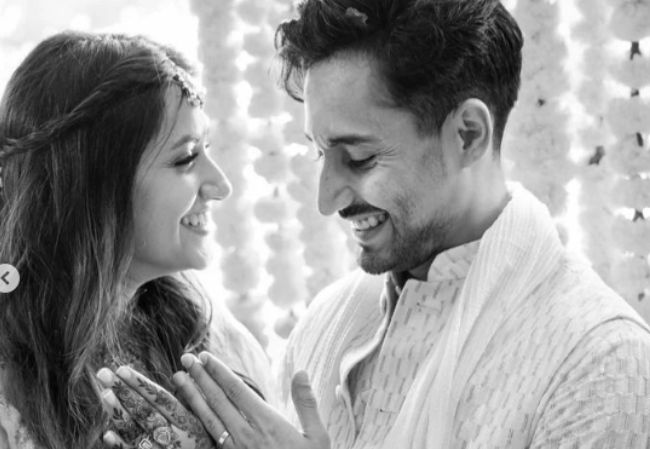 Vikram captioned it, "Engaged to get married!! And then I gave her away – in the words from the Fiddler on the Roof. Is this the little girl I carried? Is this the little boy at play? I don't remember growing older. When did they? When did she get to be a beauty? When did he grow to be so tall? Wasn't it yesterday when they were small?"
He further added, "Sunrise, sunset, Sunrise, sunset, Swiftly flow the days, Seedlings turn overnight to sunflowers, Blossoming even as we gaze, Sunrise, sunset, Sunrise, sunset, Swiftly fly the years, One season following another, Laiden with happiness and tears." He added the lyrics of the song Sunrise, Sunset from the film Fiddler on the Roof.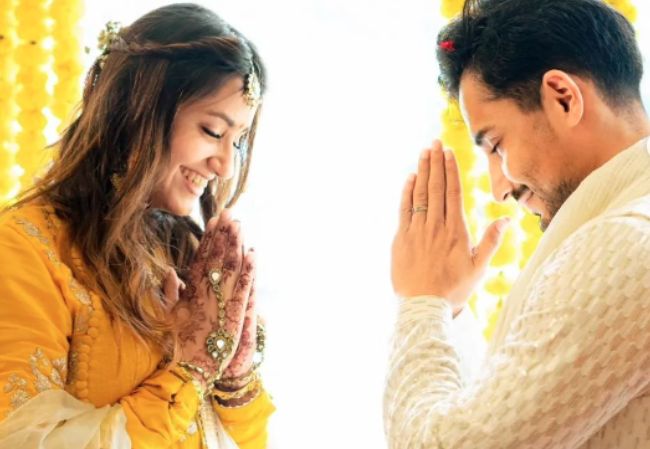 On the other hand, Krishna and Vedant shared a post on Instagram too. They shared pictures from their engagement ceremony. They captioned it, "A monsoon romance that culminated in a winter engagement. Cannot wait to see an eternity of summer."