'Food On The Commode And Bathroom Floor…'; Kourtney Kardashian Gets Brutally Trolled By Fans
Kourtney Kardashian is a media personality, socialite, and businesswoman. She is best known for appearing in the reality television series "Keeping Up with the Kardashians" alongside her family members, including her sisters Kim and Khloe Kardashian. In recent years, Kourtney Kardashian has been focused on living a healthy and holistic lifestyle and has become an advocate for natural and sustainable living.
But apart from her work and goals, Kourtney frequently receives criticism from online users. She recently shared several photo dumps on Instagram and the internet has been blasting on her again. Kourtney Kardashian uploaded a photo of food. The social media users did not take kindly to this as many responded negatively to the offensive image.
Read the story further to know more about what Kourtney did this time.
Kourtney Kardashian disrespected the food and did something offensive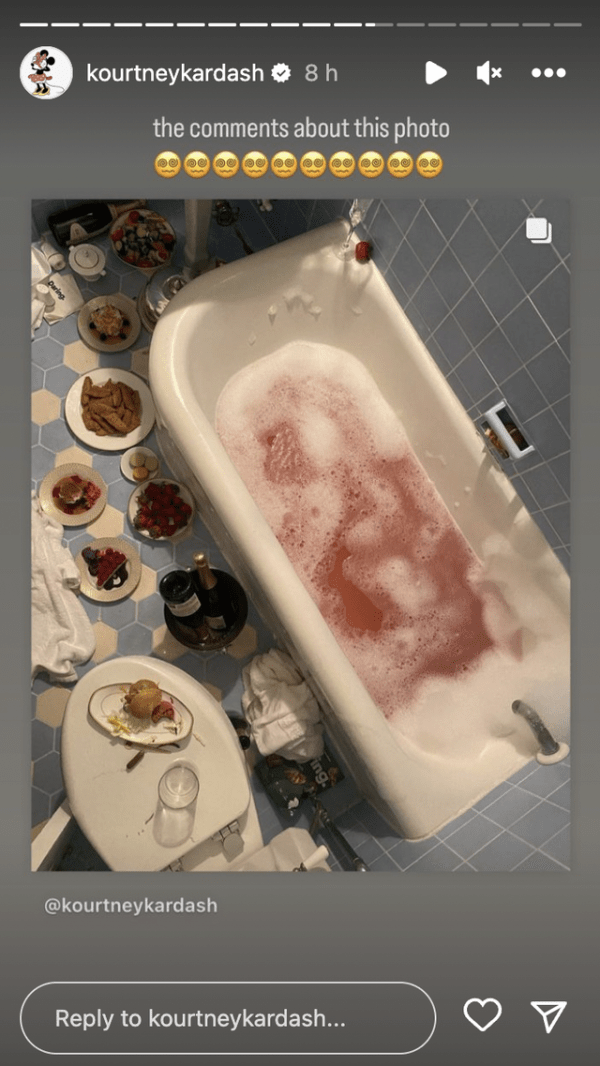 Kourtney Kardashian chose a variety of emoticons instead of adding a caption to the throwback images. The image with the most backlash showed a bathtub filled with pink water while numerous food plates are visible scattered about it on the blue tile floor and on the toilet seat. Together with the tub, a bucket of champagne was also seen.
A hamburger, a plate of strawberries, a cucumber salad, chicken strips, and many desserts were among the things shown in the photograph.
Internet users brutally trolled Kourtney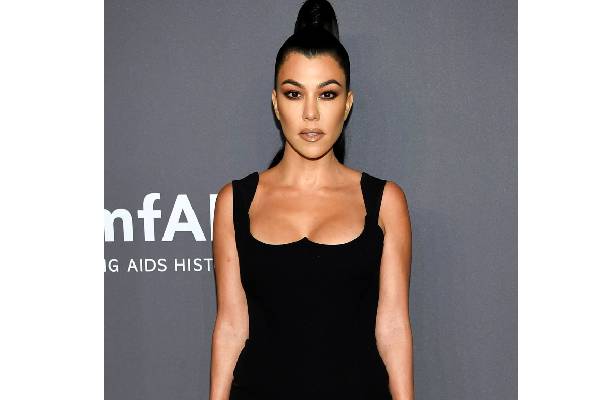 As the pics went viral, social media users started slamming Kourtney. One user said, "Food on the toilet, that's nasty." Meanwhile, others commented that what is the hamburger kept on top of the toilet? One user asked, "You eat where you s**t?".
One individual posted that Food on the commode, no ma'am. Another trolled that food in the bathroom is actually disgusting.
Many people felt that it is inappropriate to keep food in the bathroom and that its disgusting to share such pictures on Instagram. Meanwhile, as of now, there is no response from Kourtney after this incident.