Is there any competition between husband and wife? Asked fans after Sussanne's similar pictures like Ex-husband!!
In the Bollywood industry, many relationships are formed every day and many are seen deteriorating. In the past, many famous couples of the entertainment world were seen making headlines for their divorce and breakup news. One of these famous couples of the industry was Bollywood actor Hrithik Roshan and his wife Sussanne Khan. This couple has been separated from each other a long time ago. Everyone was surprised by the separation of Hrithik and Sussanne, who are called the ideal couple of the industry. But even more surprised people were when Suzanne's name started getting associated with Arslan Goni after the divorce.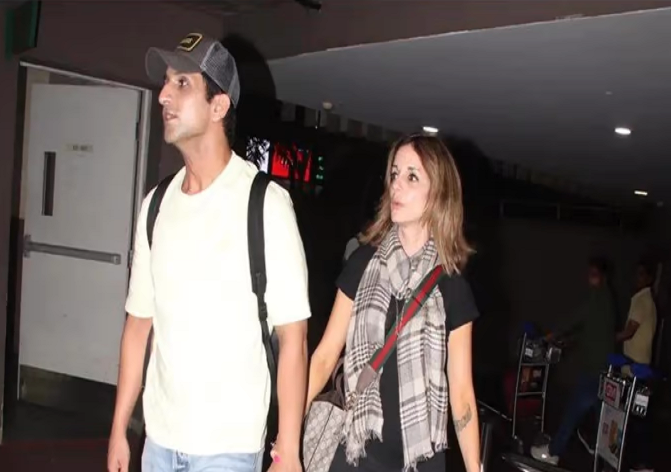 Sussanne Khan
Sussanne Khan, who has been in constant discussion about her affair since the divorce, is once again in the headlines. In fact, Sussanne Khan, who was in the news recently about Arslan, was seen at the airport with her alleged boyfriend. Captured on the paparazzi's camera, Suzanne and Arslan were seen holding each other's hands during this time. Seeing both of them together like this, now users are making many speculations on social media.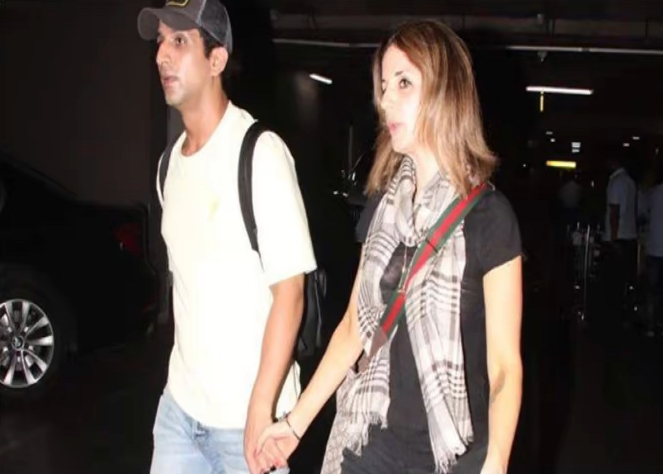 Sussanne Khan
The special thing was that before Suzanne and Arslan, Hrithik and Saba were also spotted at the airport.
After Hrithik-Saba's pictures that surfaced on social media, netizens are giving different reactions to this video of Sussanne and Arslan. Not only this, while commenting on the video, many social media users were also seen making fun of Hrithik and Sussanne. Commenting a user wrote, "is the competition going on?" At the same time, another user commented, "we will also play, will be a little behind." Another user wrote, "who became the winner of this competition?" Apart from this, other users were also seen giving mixed reactions after seeing Sussanne and Hrithik together.
Earlier, actor Hrithik Roshan also came in the discussion about his affair on social media. Actually, seeing the pictures of Hrithik Roshan with actress Saba Azad, in the past, fans were seen speculating about the relationship between the two. At the same time, seeing the pictures of Saba with Hrithik's family members, many people started speculating about their marriage. However, neither Hrithik nor Saba have given any official confirmation about this relationship yet.