Jamie Lever Mimics Sonam Kapoor Again, Fans Call Her Super Creative
Legendary actor, Johny Lever's daughter Jamie Lever has always been appreciated for her comic side. She has undoubtedly inherited the comedy skills from her father who is one of the top-notch comedy actors in the Film-industry. Jamie is quite active on social media and she is often seen making reels. The kind of response on her posts is also an interesting factor to see as she gets tons of compliments for her entertaining posts. Just like her father, Jamie also mimics some of the Bollywood actors such as Kangana Ranaut, Kareena Kapoor Khan, and singer Asha Bhosle.
Jamie's latest Insta Reel has the comedian actress, mimicking fashionista Sonam Kapoor. Kapoor's love for travelling and an unmissable accent has got Jamie's attention. The video of Jamie Lever imitating Sonam has gone viral and fans are laughing out loud on the same. The comments section of the post is filled with some hilarious comments by her fans.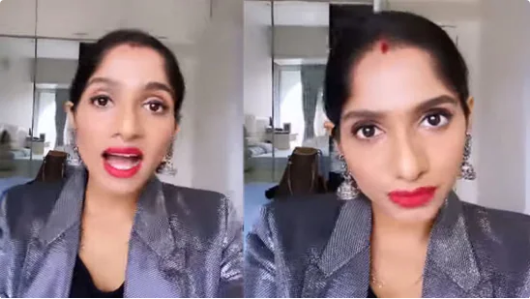 In the video, Jamie gets into the shoes of Sonam Kapoor is seen sporting a silver blazer, wearing jhumkas, vermillion (sindoor), and red lipstick. She begins the video by introducing herself as Sonam Kapoor and taking on the trend where one has to read out the names of the places appearing on screen. In the clip we can see her getting upset as it does not include have London, New York, or Juhu, suggesting they should start their trend.
Have a look at the comments sections: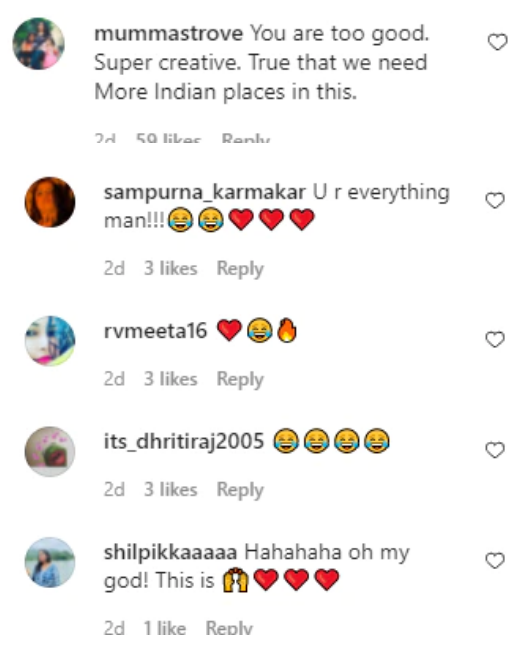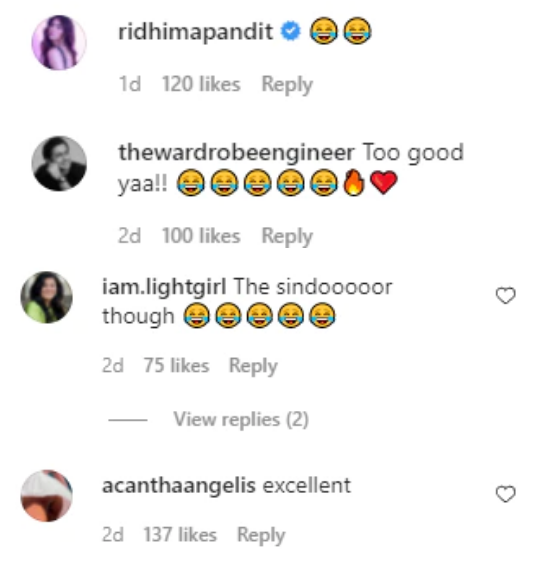 Jamie could be heard saying,  "So I have been to all these places but they don't have London, New York, or Juhu on this. That's not fair yaar. I think we should start our trend, do you know what I mean." Sharing the video Jamie wrote in the caption, "Sonam's here.. make way!"
Netizens Call Kareena Kapoor Khan 'Kitni Ghamandi Hai' For Ignoring A Guard
Fans of Lever took to the comments section to write, "You are too good. Super creative. True that we need More Indian places in this," Another commented, "The sindooooor though," A third user penned, "Awesome fabulous fantastic super ma'am."
We wonder whether Sonam has got a chance to watch the video yet.