Kangana Ranaut Calls Instagram 'Dumb', 'All About Pictures, Opinions Vanish The Next Day'
Actress Kangana Ranaut is one of the most sought-after heroines in Bollywood. She is not just known for delivering mind-blowing performances, but also for putting forward her views on the ongoing happenings around the world. Currently, Ranaut is trying her best to back her suspended Twitter account.
A few days ago, Kangana tagged Twitter as the "best social media platform". And recently, she has criticized the photo-sharing app, Instagram for its 'Story Feature' which is disappearing in nature. The Panga actress called Instagram 'dumb' as it does let people express their opinions but is all about putting pictures. She raised her voice against the vanishing posts on the app.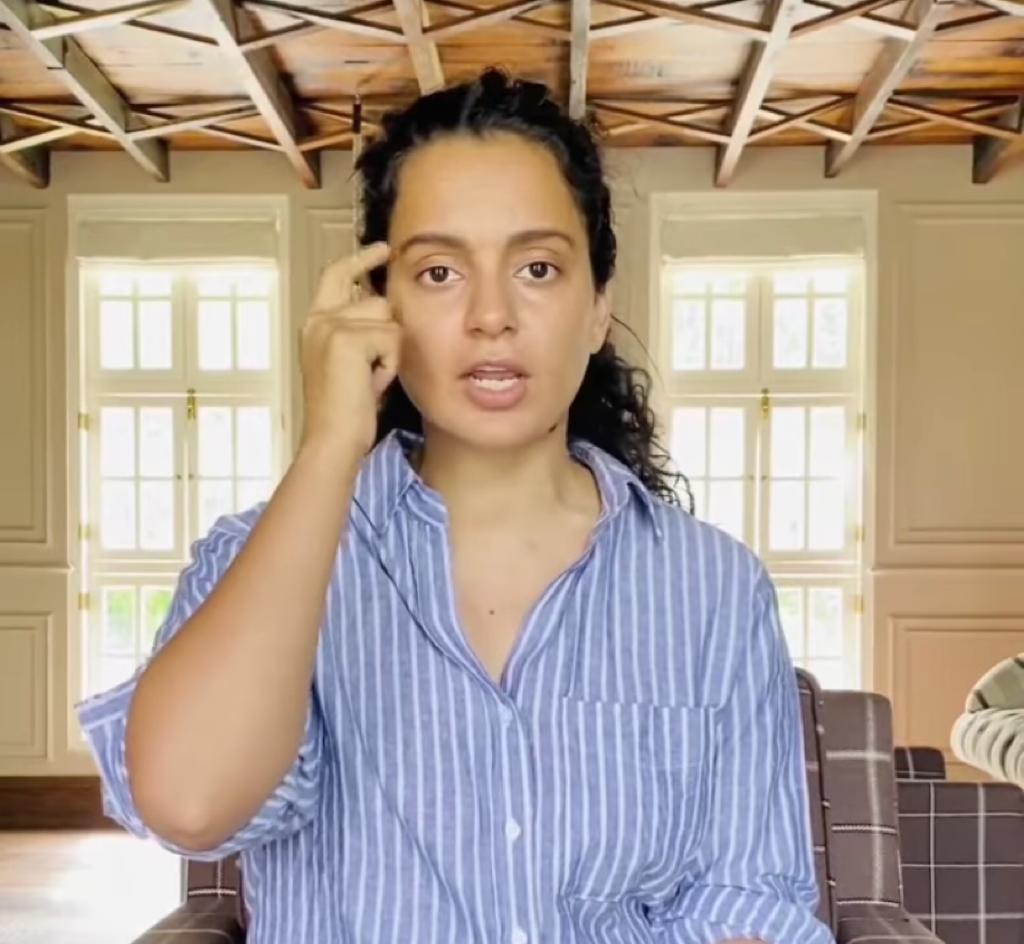 Taking to her Instagram stories,  Kangana penned, "Dumb Instagram is all about pictures, whatever opinion one writes disappears next day as if everyone is a fickle, frivolous, dumbo who doesn't want to see what he/she wrote the day before because they anyway don't mean what they say so it rather disappears."
"But what about some of us who mean everything they say and want to document their thoughts, for people who care to delve into them to start a dialogue or conversation, these are mini-blogs that should be open for interpretations for the sake of the growth of the subject and the object both," she added.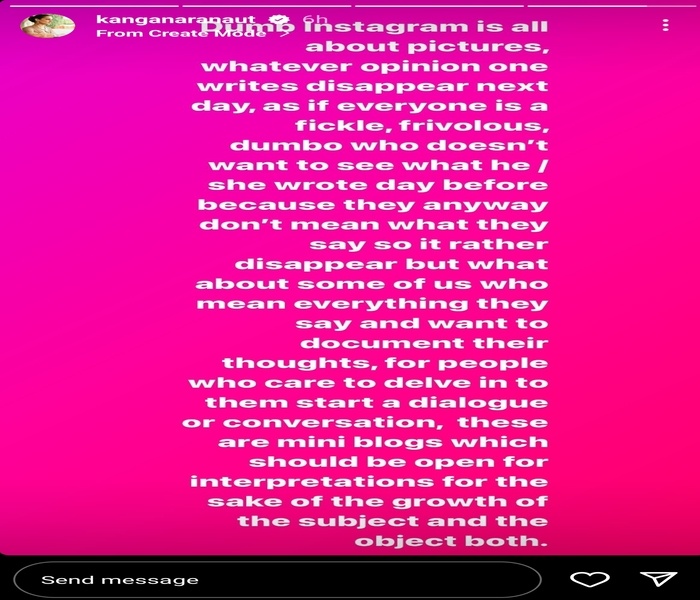 Besides this, the 35-year-old actress also praised the new Twitter owner, Elon Musk earlier by lauding his new verification policy on the microblogging site. Seems like Kangana is leaving no stone unturned to get her Twitter account activated again.
For the unversed, in May 2021, Kangana's Twitter handle was 'permanently deactivated for repeated violation of Twitter rules. After Elon's takeover of Twitter, fans of Kangana are continuously requesting him to restore the suspended account of the actress.
On the work front, Kangana Ranaut is coming up next with Emergency, where she is portraying ex-PM, Indira Gandhi, Tejas and Sita: The Incarnation.