Kareena Kapoor Khan and Alia Bhatt indulge in a fun batter at Koffee with Karan's 'Kontroversial' couch. The premiere of the episode will make you cry with laughter. Bebo and Alia Bhatt together bring the heat in the episode. Spicing up the life of superstars, the talk show, Koffee with Karan all came with a laugh and cry again. After Ananya Pandey and Sara Ali Khan, the next episode is going to cover the spiciness of Alia Bhatt and Bebo.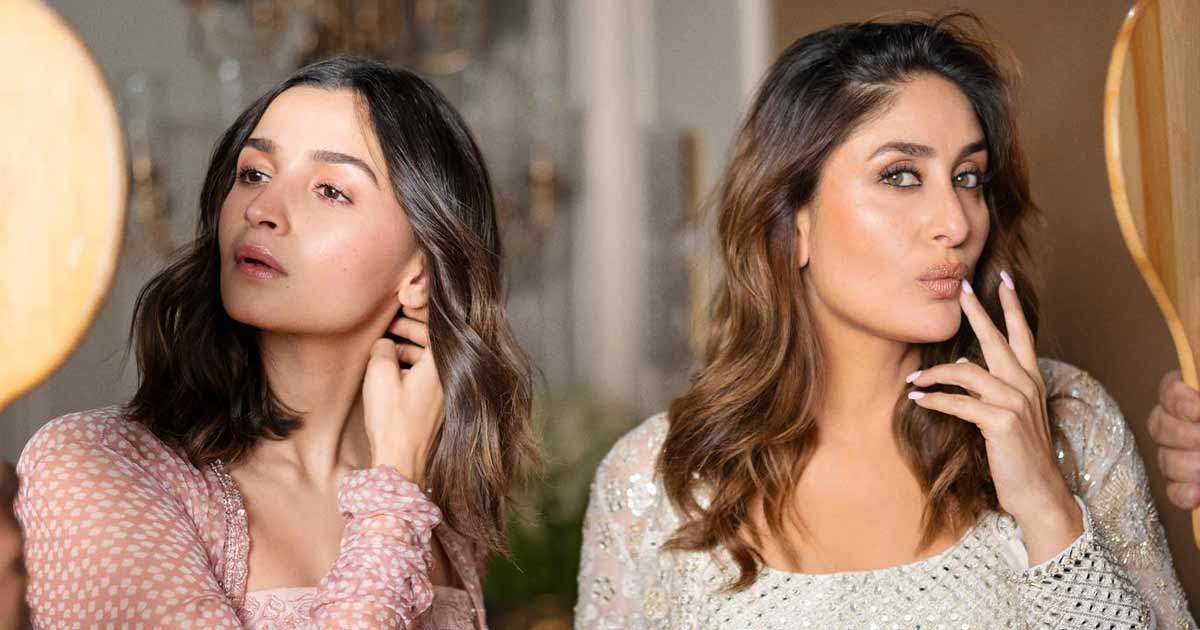 Alia Bhatt Spilling Tea on Home Life
In the KwK's upcoming episode, Alia Bhatt talks about her ongoing home life and life with her husband Ranbir Kapoor. The actress opened up on how both partners love spending time with their daughter Raha Kapoor. She happily expressed that sometimes both indulge in a light fight to spend time with their daughter. "We fight for Raha. The fight is about who will play with Raha," Alia said.
Kareena Kapoor Khan took the Spotlight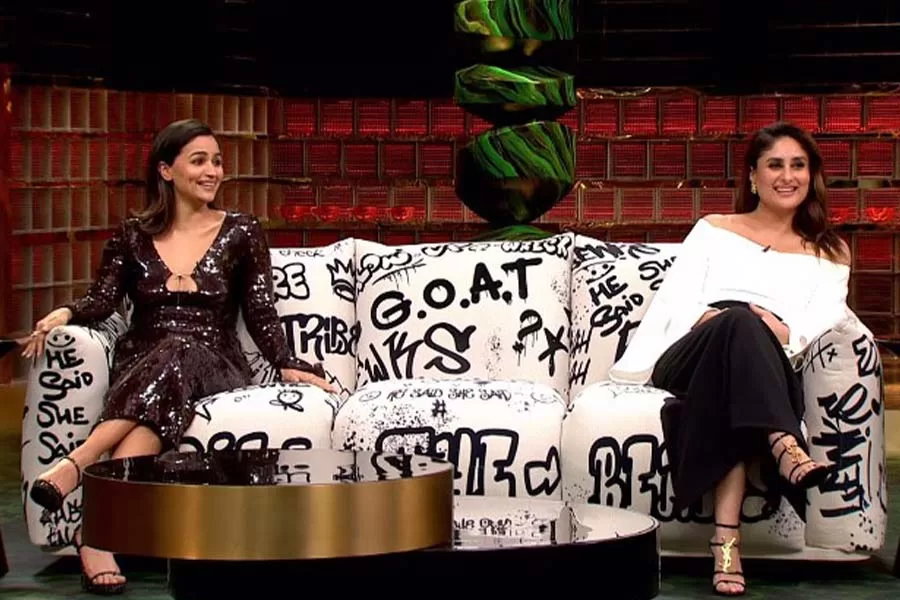 Bebo took the spotlight after commenting on the same, "It is a cue to plan for another one. After which, you both can play with each one of them." With Saif Ali Khan Kareena Kapoor Khan has two children of her own.
The Last Episode
This time the show came up with the craziest questions, giving the stars no way to escape. In the last episode, Ananya Pandey and Sara Ali Khan were the part of the trap.
Bebo's Work Front
The recent OTT debut of Kareena Kapoor Khan was on Netflix's thriller movie 'Jaane Jaan'. In the key role, it also stars Vijay Varma, Saurabh Sachdeva, and Jaideep Ahlawat. The director of the movie is Sujoy Ghosh.
Her upcoming movie is 'The Buckingham Murders'. This crime thriller is helmed by Hansal Mehta. The producers of the movie are Kareena Kapoor Khan, Ekta Kapoor, and Shobha Kapoor. The movie stars Kareena as a British-Indian detective.