On November 9, 2023, Malaika Arora took to Instagram and shared previously unseen photos of her son, Arhaan, to celebrate his 21st birthday.
One of Tinseltown's hottest divas, Malaika Arora turns heads with her dance moves and rules the fashion world with her stylish choices. Regarding her personal life, she married actor-director Arbaaz Khan in December 1998, and the two of them welcomed a son, Arhaan Khan, into their union in 2002. Malaika is a devoted mother who never passes up the opportunity to show her son, who is studying overseas, how much she loves him. Malaika left Arhaan with the sweetest wish as he turned 21.
Malaika Arora wishes her son, Arhaan, on his birthday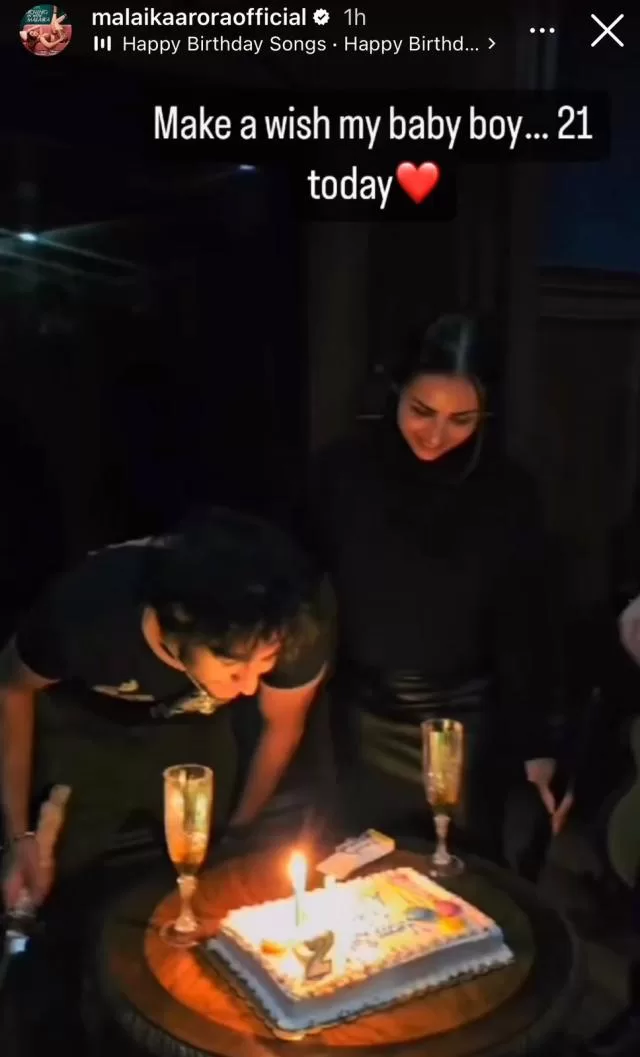 On November 9, 2023, Malaika Arora posted a heartfelt birthday message for her son Arhaan Khan on Instagram Stories. In the first photo, which she shared with the birthday boy, the actress was seen walking behind Arhaan. Malaika had her hair in a loose ponytail and was wearing a three-piece suit with a grey hue. The son, dressed smartly in a tan jacket, matching cap, and black t-shirt, had the affectionate mother trailing behind him. After posting the image, she wrote: "Mama's got your back, always my baby boy. Love you so so so much."
Unseen picture from Arhaan's intimate birthday
The next photo appeared to be from one of Arhaan's previous birthday parties with Malaika Arora. The birthday boy is seen in the photo blowing out the candle on his delicious cake. On her son's special day, Malaika, his mother-in-law, was spotted standing next to him. She looked stunning in an all-black ensemble and was beaming broadly. After posting the photo, she wrote: "Make a wish, my baby boy. 21 today."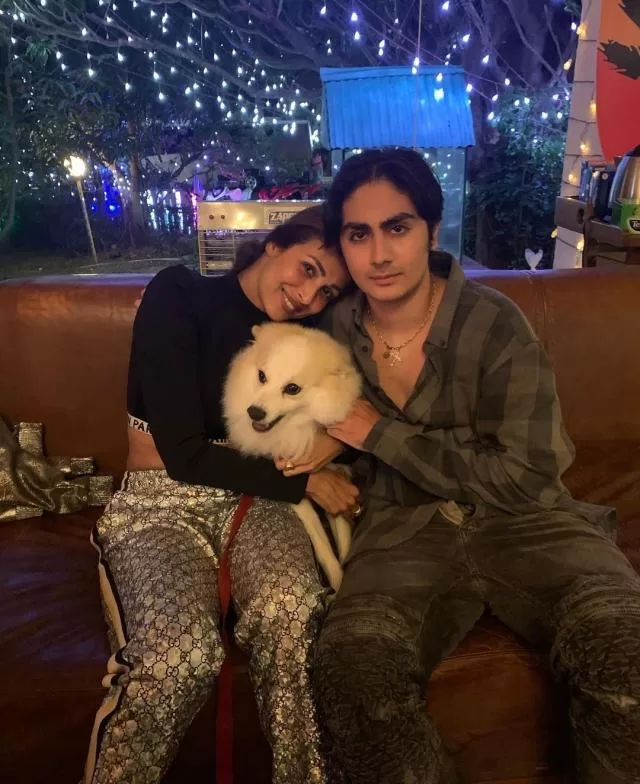 When Malaika Arora talked about being a single mother to Arhaan
In an interview with Pinkvilla, the actress discussed her experience as a single mother, admitting that she was vulnerable but understood the responsibilities of raising a child alone. She continued by saying she had to wait and see how each day would play out for her because she was unable to make a huge leap. It was crucial for her to be a working single mother at that point.