Shekhar Suman Echoes Priyanka Chopra's Revelation On Bollywood Politics; "Unveiling The Truth"
Shekhar Suman's recent tweets in response to Priyanka Chopra's statements about her experiences in Bollywood have caused quite a stir. With a creative tone of voice, Shekhar implied that the treatment Priyanka faced in the industry is similar to what late actor Sushant Singh Rajput experienced. He went on to claim that "gangsters" removed him and his son Adhyayan Suman from many projects. In just 66 words, Shekhar's words have sparked a conversation about the dark side of Bollywood.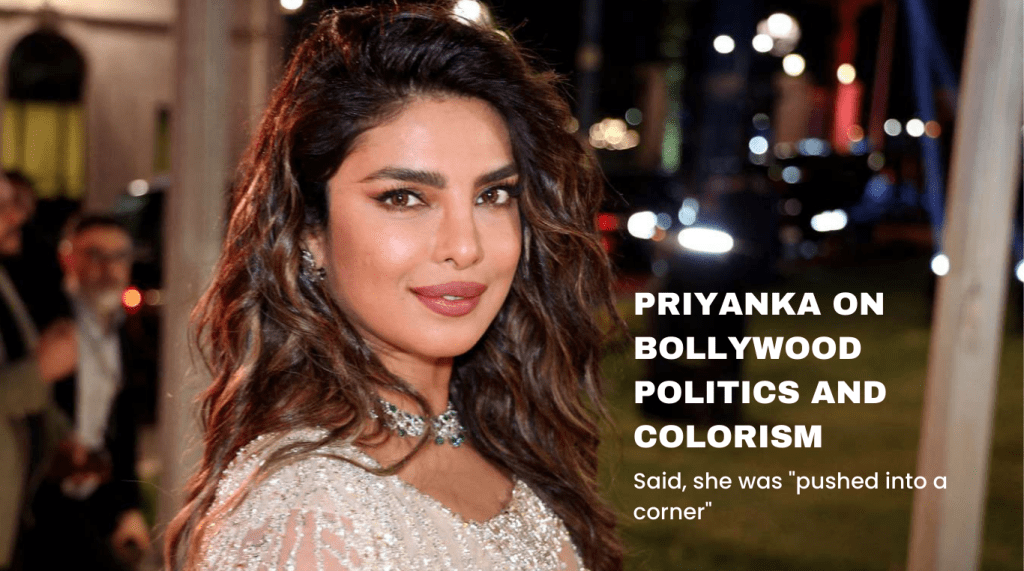 Shekhar Suman made a thought-provoking tweet about Priyanka Chopra's stunning confession. It's no surprise how the inner workings of the film industry's cabal function. They will stifle, silence, and torment you until you're done for. We all know this happened to SSR.
He also mentioned, "It will happen to others too. That's the way the cookie crumbles in the industry. Take it or leave it. And Priyanka decided to leave. And thank God she did. For now, we have a true-blue global icon representing India in Hollywood. As they say, every cloud has a silver lining."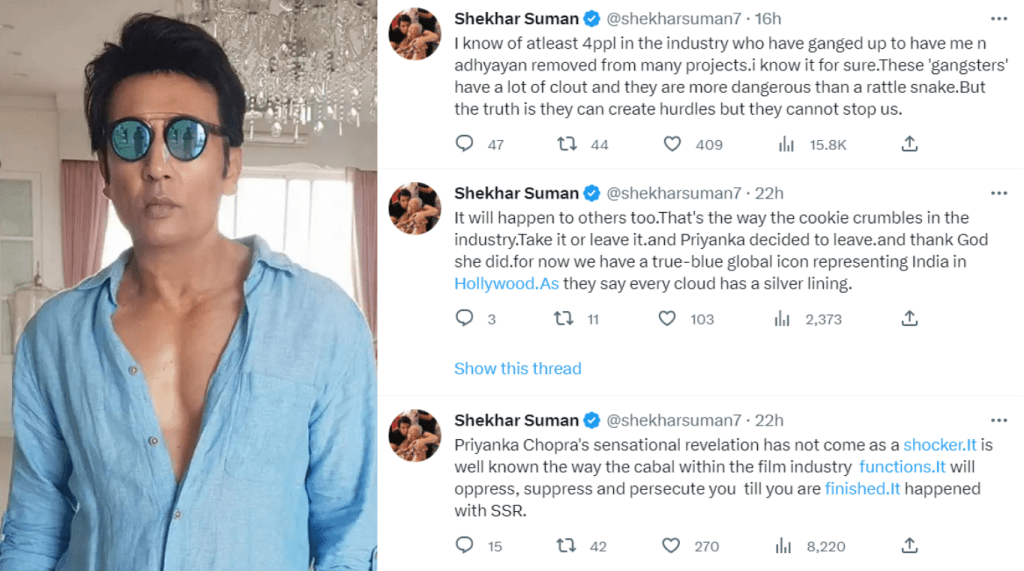 In response to his tweets, a fan wrote, "Adhyayan is unquestionably a talented actor, and he has multiple opportunities to showcase his abilities in the form of web series and other projects. Shekhar Suman sir, in my opinion, is slightly better because he had no such platform at the time and still managed to build his image through his impeccable comic timing."
The 
actor's 
response 
was, 
"No 
force 
in 
the 
world 
can 
stop 
me, 
in 
my 
opinion. 
Yes, 
they 
can 
stymie 
my 
progress, 
and 
they 
have, 
but 
I'm 
a 
true
fighter 
and 
survivor. 
I 
always 
come 
out 
on 
top 
in 
the 
end." 
When 
asked 
to 
name 
the 
people, 
he 
replied, 
"Did 
Priyanka 
name 
any?"