Ananya Panday Confirms Having Crush On Shah Rukh Khan's Son Aryan Khan On Koffee With Karan 7
Ananya Panday and Vijay Deverakonda appeared on the seventh season of the celebrity chat show 'Koffee With Karan'. The chemistry between the stars was hard to miss and the audiences will soon see them on the big screen together. The duo revealed a lot of untold stories about their life and their love affairs.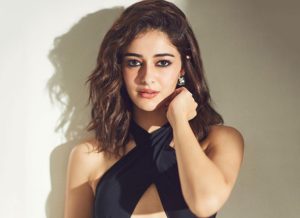 At one Ananya Panday was also asked about his relationship status to which the actress said she is single right now. Reportedly, Ananya was dating Shahid Kapoor's brother Ishan Khatter and they recently called off their relationship. When Karan asked about one regret about being in a relationship, she said being in one was very regrettable.
However, on the host of the show, Karan also asked Ananya about her childhood and growing up around Shah Rukh Khan's kids Suhana and Aryan Khan.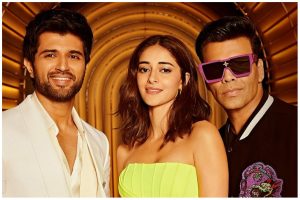 Karan also asked Ananya if she ever had a crush on SRK's son Aryan Khan. To this, Ananya said that she found him cute and had a crush on him. Karan further questioned her and said why didn't it materialize and Ananya said he should ask Aryan about this.
On the show, Karan also asked Vijay Deverakonda about his love life and his equation with Rashmika Mandanna. The actor said that Rashmika is a very dear friend of his and that they share a great equation but he is not currently dating anyone.
Although, Ananya interrupted the actor in between and asked Karan if she can answer his part. The actress said that Vijay is currently in rush to meet 'Mika Singh' the actress indirectly indicated Rashmika Mandanna without naming her.