Anil And Tina Ambani's Elder Son Anmol Got Engaged To Krisha Shah, Armaan Shared Photos- Checkout!
Businessman Anil Ambani and actress Tina Munim's elder son Jai Anmol Ambani got engaged in a simple ceremony. The photo of this ceremony has been shared by his friend Armaan Jain. Anmol got engaged to his longtime girlfriend Krisha Shah on 12 December. During this only his family members were present. Armaan shared this engagement photo wishing him on Anmol's birthday, in which the couple is seen flaunting their engagement rings.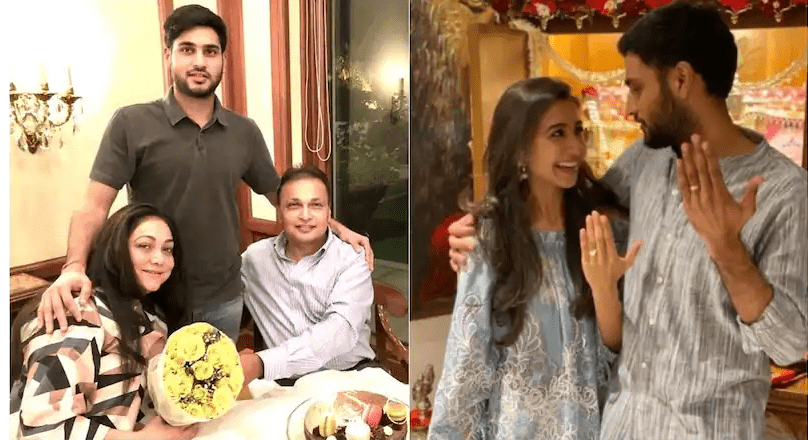 Armaan Ambani
Armaan has written in the post – "Congratulations Anmol and Krisha. So much love to you both". In this photo, Anmol and Krisha are seen in very simple clothes. Anil, the younger son of the Ambani family, also did not announce this engagement. Significantly, due to the increasing corona cases in Mumbai, section 144 of IPC has been imposed, in such a situation only a few people of the family became a part of this ceremony.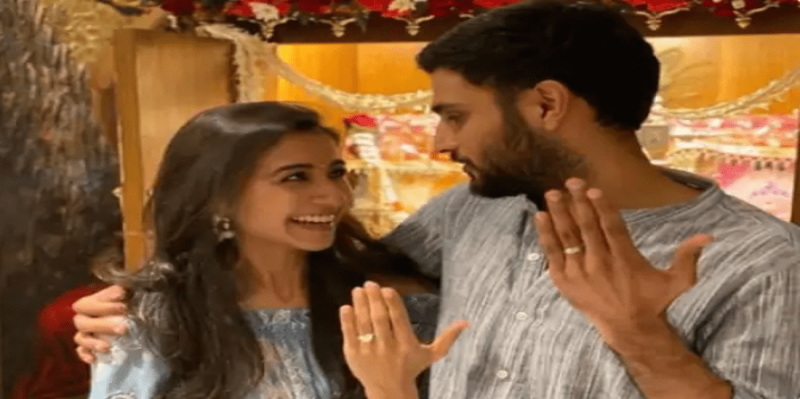 Anmol Ambani
Tina wrote a special birthday note for her son:
Anmol has celebrated his 30th birthday on 12th December. Tina wrote a post for Anmol – "You brought us a new reason to live and taught us the meaning of love. You brightened us every day and we loved unconditionally. May the coming year be the best with happiness in personal and professional life. Happy Birthday to the milestone son. I am very proud of you my son". Tina and Anil Ambani married in February 1991. They have two sons Jai Anmol and Jai Anshul. Apart from Armaan, Antara Motiwala has also shared a photo of both of them.