Rajkummar Rao and actor's wife Patralehaa, Kartik Aaryan, Abhishek Bachchan, Fatima Sana Sheikh, Aditya Roy Kapoor and composer Pritam attended Saraswati P. Anurag Basu's celebration on Thursday. The director held the Basant Panchmi puja and distributed prasadam while Rajkummar, Patralekhaa, producers Bhushan Kumar and Kartik Aaryan sat in a row. Read also: Shehzada Chedhaniya Songs: Kartik Aaryan, Kriti Sanon will add colour to your day.
Anurag Basu Kept Saraswati Puja event
Anurag Basu shared photos of the puja on Instagram and wrote, "Our 29th Puja Saraswati! New friends, old friends, it's the same." In one photo, Patralekha in a beige sari, Rajkumar in a purple shirt over a black T-shirt, Bhushan Kumar in an orange shirt, and Kartik Aryan in a white pyjama kurta waiting for their turn. They served their usual khichdi.
Prasad Includes khichdi, papad, puri and Sabji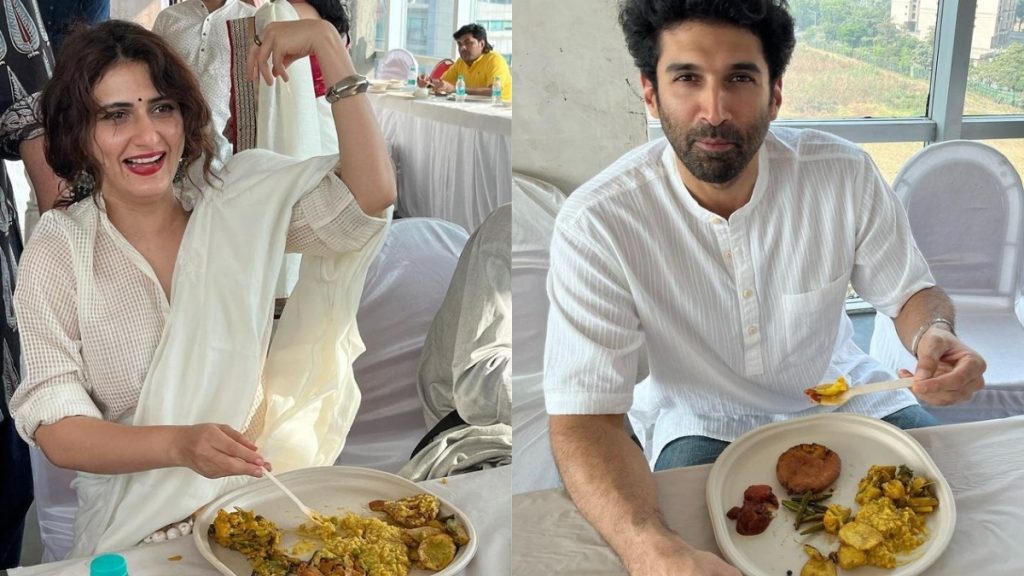 Anurag Basu shared photos of his industry friends enjoying not only khichdi but also prasadam which includes puri, papad, sabji and more. In one photo, Fatima, dressed in a white sari, also stands in front of an idol. Another photo shows her taking prasadam during the puja. The other photo also shows Aditya Roy Kapoor wearing a short white kurta and jeans having prasadam.Anurag also shared a group photo of himself, Rakumar, Karthik, Bhushan Kumar and several others posing for the camera.
Abhishek bachchan, fatima, Aditya Roy Kapoor and other joins for prasad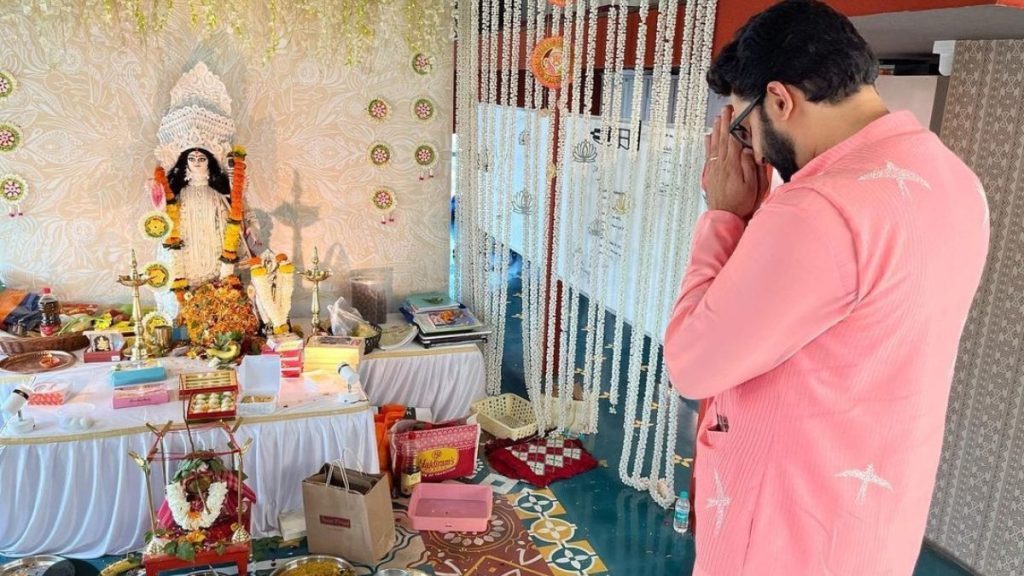 Abhishek Bachchan was also seen wearing a pink pyjama kurta praying in front of Goddess Saraswati. On this post of Anurag Basu, Several celebes along with fans commented. Richa chaddha comments, "Sorry to have missed this FOMO" While Rajkumar Rao wrote, "Dada,Khoob moja".meanwhile Many fans wished Anurag happy saraswati puja by saying you are best filmmaker.
Karthik Aaryan Shares photos from special moment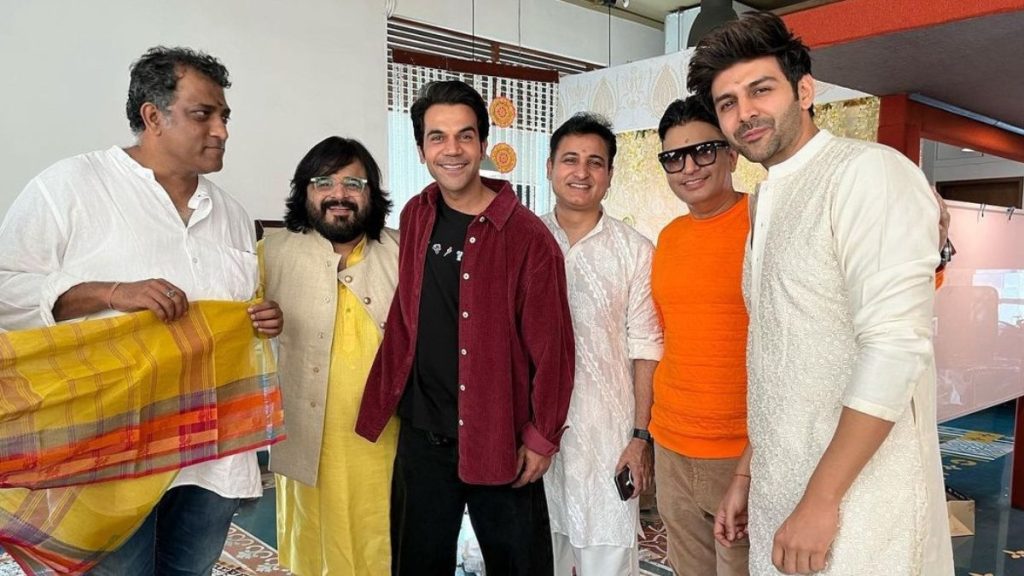 Karthik Aryan also took to Instagram to share a Photo with Anurag Basu and a longer photo of Pritam and Anurag. He captioned it "Happy Saraswati Puja" To thank Anurag for the congratulations, Rajkummar wrote "Dada ka pyaar (Anurag's brotherly love)" on his Instagram story along with a photo of the day.