Hollywood Couple Tom Holland, Zendaya Go Grocery Shopping On A London Date Amid Engagement Rumors!
Tom Holland and Zendaya, two young Hollywood couples, stopped for a cup of coffee while gorcery shopping in London.
The 'Spider-Man' actor also stopped by a store to pick up some supplies before heading out for the day in their casual attire.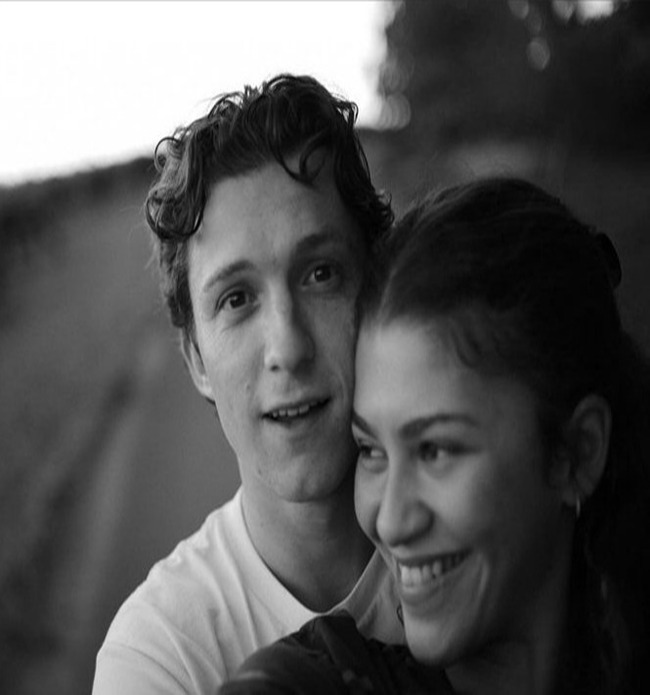 The brunette beauty wore a casual-yet-chic look that included a black zip-up bomber jacket, baggy trousers, and black utility boots.
She looked to have short damp tresses that she chose to separate down the centre. Furthermore, the Euphoria actress appeared to be makeup-free, with only black nail polish as an accent.
For his part, the Hollywood hunk dressed casually beside his lovely leading woman. Tom wore a grey sweatshirt with brown jeans, multicoloured sneakers, and a baseball cap that was worn backwards.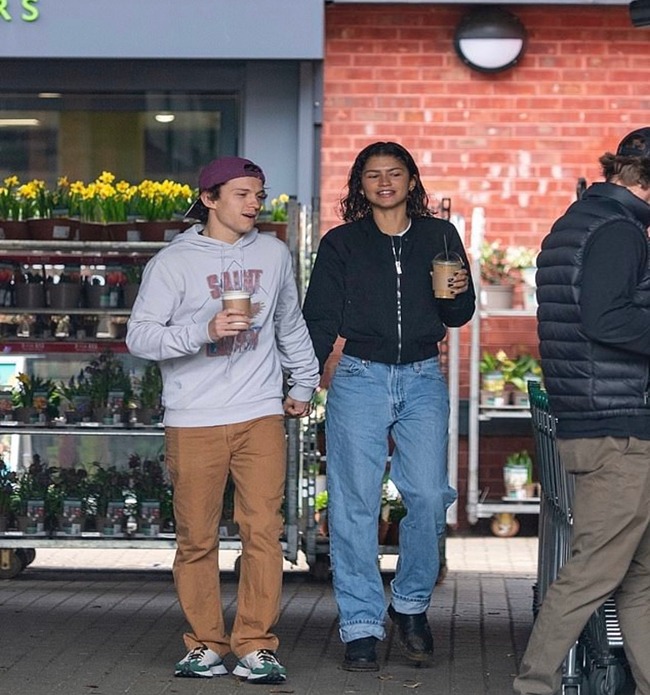 Zendaya picked cold coffee, while the UK native chose a hot beverage. They clasped hands and looked to be all smiles while doing their grocery shopping in the UK on a cold afternoon.
When they were first seen kissing in July 2021, the power couple has been romantically connected.
Although their followers drooled over their leaked photographs on the Internet, the two appeared to be completely at ease in each other's presence.
Tom Holland and Zendaya were spotted leaving a Waitrose shop, according to Page Six. The beautiful couple appears to be spending a lot of quality time together recently in London, as Zendaya is said to be visiting him there to meet Tom and his parents.
The newest photos of the two are from a stroll they took with Tom's parents and their dogs a few days ago. In addition, Zendaya's trip to the United Kingdom comes months after her mother, Claire Stoermer, stoked rumours that the 'Euphoria' star was engaged to Tom.
For the uninitiated, Tom and Zendaya met on the set of 'Spider-Man: Homecoming' in 2016 and were first seen kissing in public in 2021.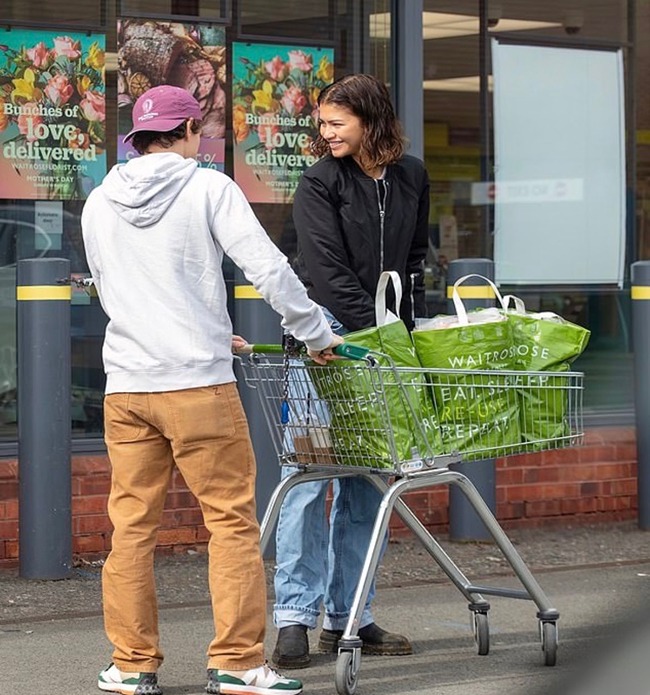 Tom Holland and Zendaya's followers responded to their recent photographs from London on Twitter. "I want what Tom and Zendaya have," one fan said, while another said, "I adore watching Tom and Zendaya doing ordinary stuff omg they're so sweet."
"Alright, I adore the way Tom is constantly holding Zendaya's hand in public," one person said, and another added, "Just spotted Tom and Zendaya grocery shopping, I wish they were pushing me in the cart."  one person ended.
Zendaya opted earlier this week to forgo the famous Oscars event on March 12, but her stylist Law Roach, 44, created some fantastic outfits that evening.
The Disney Channel alum's excursion with Tom comes on the heels of Law's response to rumours of a conflict between him and Z following his retirement announcement on Wednesday.
"So y'all truly believe I'm splitting up with Z….. we are forever!" he said in his first tweet. "She's my little sister, and it's true love, not industry love," Law explained in the next post.