In Farhan Akhtar's Wedding, His Daughters Shakya & Akira Made The Prettiest Bridesmaids!
On February 19, 2022, Farhan Akhtar and Shibani Dandekar married in his Khandala home. We've seen a lot of Bollywood weddings in the previous several years, but this one was unique.
His bride, Shibani Dandekar, looked stunning in a scarlet fishtail gown with a long veil. It was an honor to have the Dandekar and Akhtar families there to witness the union of these two lives. He has published photos of his daughters Shakya and Akira, whom he has named in the captions. He is well-known for being a loving father. An ivory-colored lehenga looks stunning on Akira, while Shakya Akhtar wears blue. Look at how thrilled the girls are for their father!
Close friends and relatives attended Farhan Akhtar and Shibani Dandekar's wedding.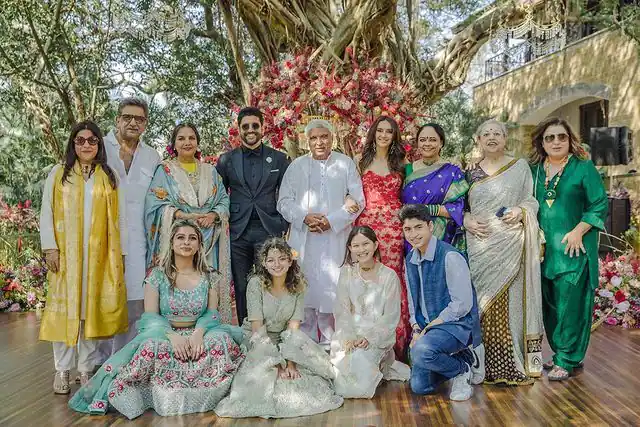 Shakya Akhtar is now a student in a university outside India. She's 21 years old. Even only a few weeks ago, the proud father had taken to social media to express his joy at seeing his daughter grow into a strong, confident young lady.
Shakya and Akira, and the rest of the Akhtar family may be seen in this photo. Honey Irani and Javed Akhtar, their paternal grandparents, are adored by both kids. This photo includes Baba Azmi, Tanvi Azmi, Farah Khan, Zoya Akhtar, and others.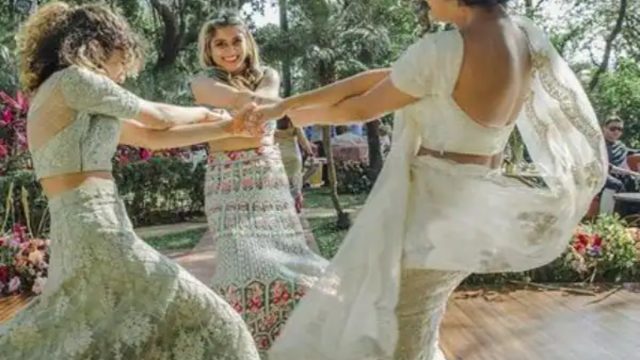 Akira and Shakya may be seen playing phugi with the attendees at this event. I'm sure the girls had a blast. Adhuna Bhabani, his ex-wife, was unable to attend the event. After a decade of marriage, the couple seemed inseparable. Many people were taken aback when actor Farhan Akhtar announced his divorce from his wife, claiming that the two of them had become estranged. Shakya and Akira's Bollywood ambitions are unknown at this time.