Javed Akhtar: I Wish Some Indians Had "Class & Decency IQ" Like Neeraj Chopra,
Neeraj Chopra was recently in the news when he shared a video message requesting people not to troll his competitor, Pakistan javelin thrower Arshad Nadeem. Neeraj asked people not to misconstrue his words and in a true example of sportsmanship spirit said, "Sports teaches us to be together and united."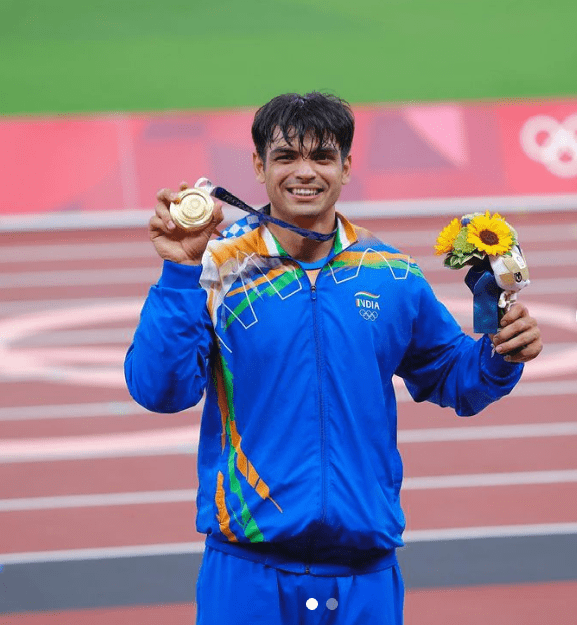 Neeraj Chopra
After knowing Neeraj's stance on the incident, a lot of people lauded the Olympian's sportsmanship spirit, including wrestler Bajrang Punia who won the bronze medal at Tokyo Olympics on the same day that Chopra bagged gold.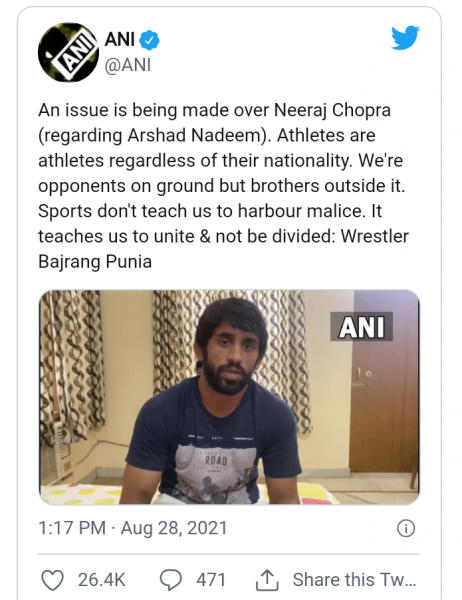 Bajrang Punia
After whole this thing now Javed Akhtar from the Bollywood industry shared a tweet where he lauded Indian sportspersons and said he wished more people had the class and sporting spirit that he possessed.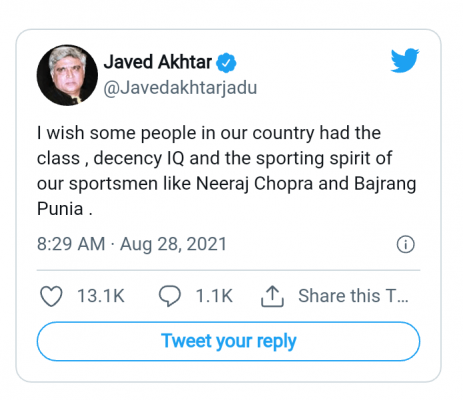 Javed Akhtar
Since Javed's tweet about the incident is posted the Twitter had faced chaos. Various people are tweeting in response to his tweet. While some are supporting him and praising Neeraj others are trolling Javed for his tweet.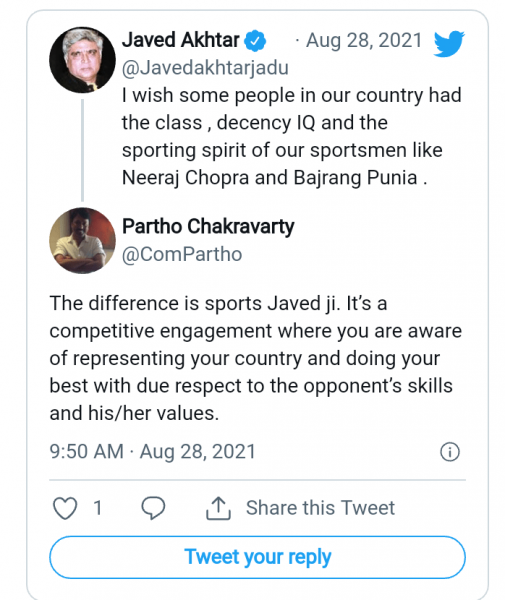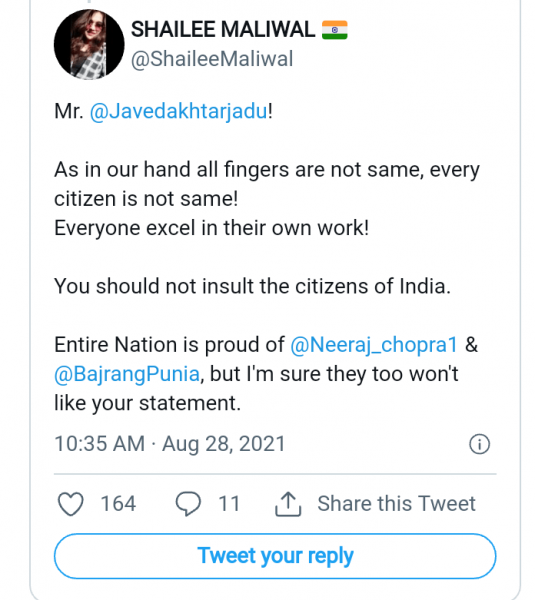 Audience's Response
You also share your thoughts on this topic by commenting on your views.