Kkk 12: Rohit Shetty Fed Insects To Contestants, Torture Brought Out The Tears Of The Players!
You must have enjoyed the two-week journey of the stunt show Khatron Ke Khiladi. But the danger is going to increase in the upcoming episode. The screams of the contestants are going to come out in Rohit Shetty's atrocious week. The promo of the upcoming episode has come out which will give you goosebumps.
Rohit Shetty tortured the players during this tyrannical week, and the contestants going to face intense danger. Seeing the promo, you will remember that dialogue of Rohit Shetty, in which he says that danger will come from anywhere. You will also feel pity seeing the players being tortured in the video. In the beginning, you can see the contestants are immersed in water by hanging them upside down in the river. You will be surprised to see the struggle of the players underwater
TV's daughter-in-law cried
In the next stunt, the contestants are given insects to eat. The condition of the contestants gets worse while eating it. Some players even start vomiting. These include Rubina Dilaik, Kanika Mann, Nishant Bhatt. Prateek Sahajpal says he can't even eat it, sir. Even after this, the atrocities did not stop.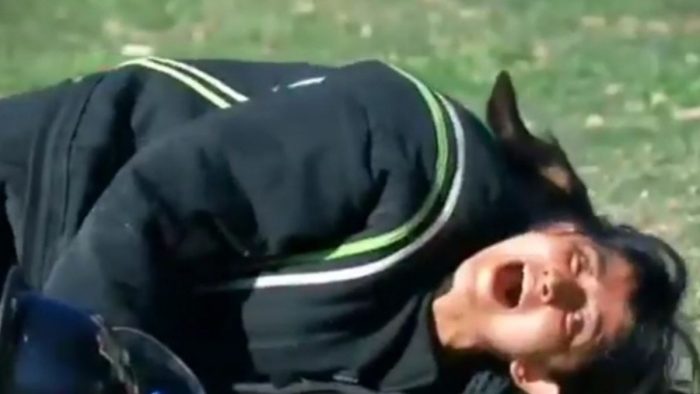 Kanika Mann encounters a wild dog. The dog falls behind Kanika. Then comes Sriti Jha's turn. He is given a dangerous stunt by covering his mouth with a glass shield. A lot of creepy crawlies are inside it. Sriti's tears come out in this stunt. She cries badly.
Watch video;
https://www.instagram.com/p/Cf3ESQOjPx-/?utm_source=ig_web_copy_link
In season 12, the torture is at the next level with the players. You will also say that this is too much. Now the promo itself is so banging, so imagine how the episode will be. So you too will not forget to watch this upcoming episode.