Pankaj Tripathi Reached His Native Village In Bihar, Cooked Litti On Goitha And Take A Bath On Tubewell!
Actor Pankaj Tripathi, born and raised in Bihar, has made a different identity in the cinema world based on his acting. He is now counted among the big stars of Bollywood. When people go to see Pankaj Tripathi's film, they do not expect that the film will be good or bad, because they would have known that if Pankaj Tripathi is there, then something good would happen.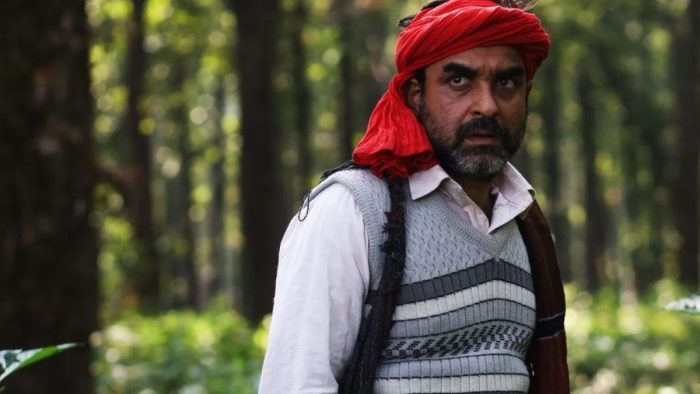 In such a situation, whenever there is talk of legendary actors of Hindi cinema, then the name of Pankaj Tripathi will be taken. But Tripathi, who lives in the dazzling Mumbai of Mayanagari, has his village in his heart, so whenever a film is about to come or release, he reaches Gopalganj to seek the blessings of his parents.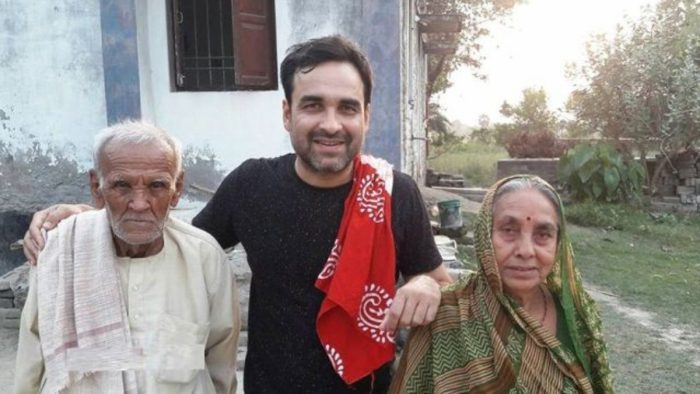 Even these days the actor has reached his native village Belsand. Belsand is located in Barauli Block of Gopalganj District of Bihar. Here his father Pandit Banaras Tiwari and mother Hemvati Devi live. These days Pankaj Tripathi has come to his village for a holiday. Here they are having a lot of fun with their family and friends. Along with this, he is living a life of peace in a desi style.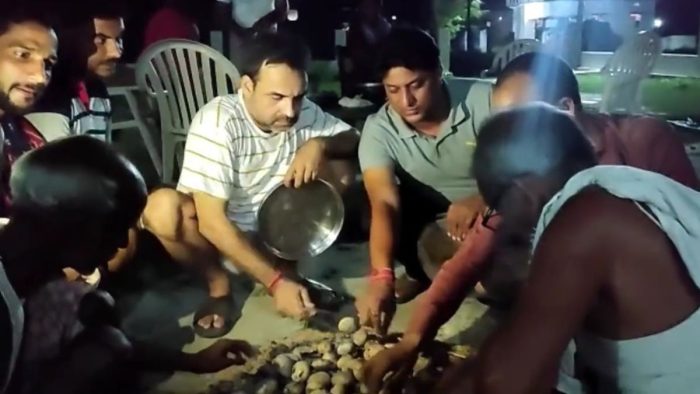 Pankaj told that this time he has come to the village after 5-6 months. Parents and elder brother live in the village. Here they are taking a bath on the borewell. Making litti with family members and eating it. After coming out of the life of bhagam-bhaag, he has come to the village. There is peace here, it seems that life has come to a standstill.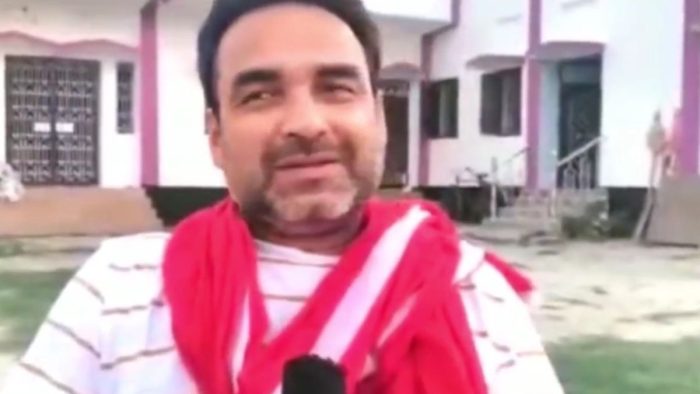 Watch the video here;
मुंबई की भागमभाग से निकलकर गाँव पहुँचे अभिनेता @TripathiiPankaj परिवार संग लिट्टी-चोखा बना रहे, वो कहते हैं- यहाँ जीवन ठहरा हुआ लगता है. pic.twitter.com/v7RWq7CcQe

— Utkarsh Singh (@UtkarshSingh_) July 12, 2022
Let us tell you that if any film of Pankaj Tripathi is released, then he comes to his village to seek the blessings of his parents. However, this time he has reached home after the release of the film 'Sherdil'. During this, actor Pankaj Tripathi told that his next film Fukrey 3, O My God 2 is about to come. At the same time, his popular wave series Mirzapur 3 will also come soon. For the success of all these films, he has come to the village to seek the blessings of his parents.