Sidharth Shukla's Fan Upset With Alia Bhatt; Says, 'Doesn't Feel Strongly About Her'
Last year, the sudden demise of Television hunk Sidharth Shukla shocked the entire nation. The heartbeat of many succumbed to a heart attack leaving behind millions of fans who still cannot fathom the fact that he has left for his heavenly abode. Sidharth Shukla had been part of many reality shows and TV soaps. Besides that, he had done a film, Humpty Sharma Ki Dulhaniya also. The actor is still remembered for his powerful performance as the third lead in the movie.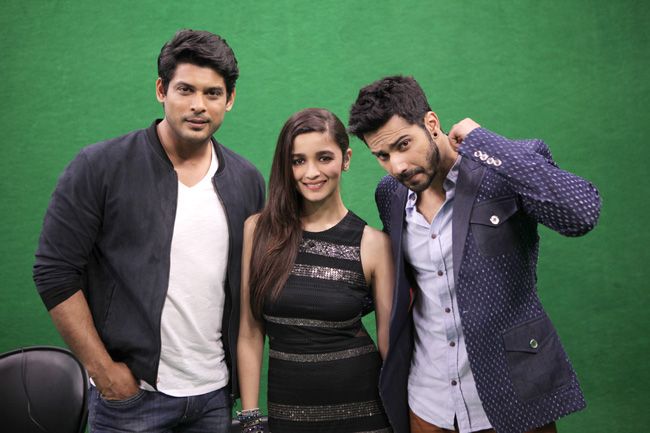 Recently, the film completed 8 years. Twitter was abuzz with tweets about Sidharth Shukla's work in Humpty Sharma Ki Dulhaniya. Even his co-star Varun Dhawan remembered the late actor and wrote fondly about him. But seems like a social media user is not happy with the lead actress of the film i.e. Alia Bhatt.
In the tweet which is going increasingly viral, a user by the name of Evelin has written that she lost respect for Alia long time ago. The reason behind Evelin's anger is Alia not talking about Sidharth as openly as Varun. She has penned that neither did Alia post anything about Sidharth's death nor did she pay him condolences in person.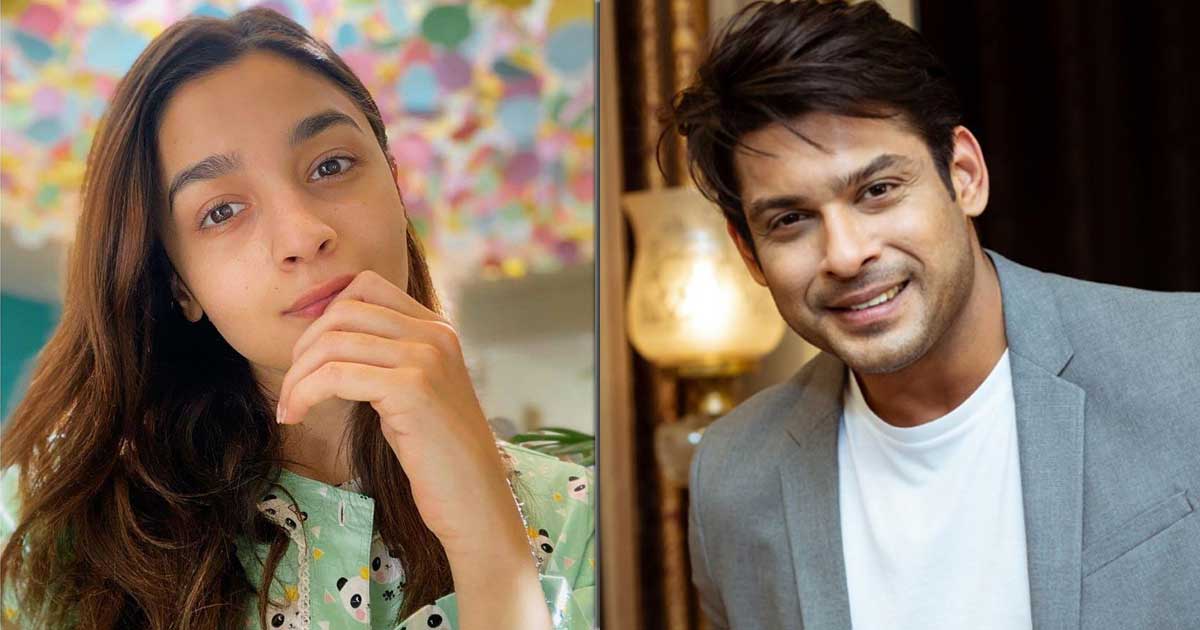 Her tweet reads, "The director of the movie "forgot" to mention his name one year in regards to the film's anniversary, Alia Bhatt never said a word about him in September, still has not – so, when I see media posting videos of him with people who only care or don't care at all that he is no longer with us, I feel quite honestly feel nothing. And yea I know not everyone pays respect on social media, but she didn't pay her respects in person either. And I only point that out cause Varun did, as a colleague, as someone who you shared laughs with, did work with you should. So, anyone who likes Alia, I'm sorry but I haven't felt strongly about her since then. P.S. I only went to go watch HSKD 8 years ago was because that "Sidharth Shukla from Jhalak is in it."
Have a look at her tweet here: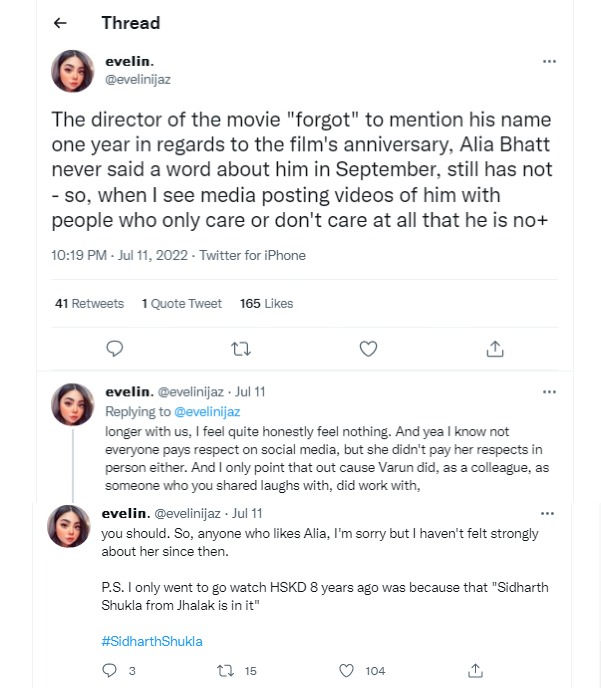 For the unknown, Humpty Sharma Ki Dulhaniya was released in July 2014. Helmed by Shashank Khaitan, the movie starred Varun Dhawan and Alia Bhatt as the protagonists.